Tony Barlow of Poker Tour Radio - Interview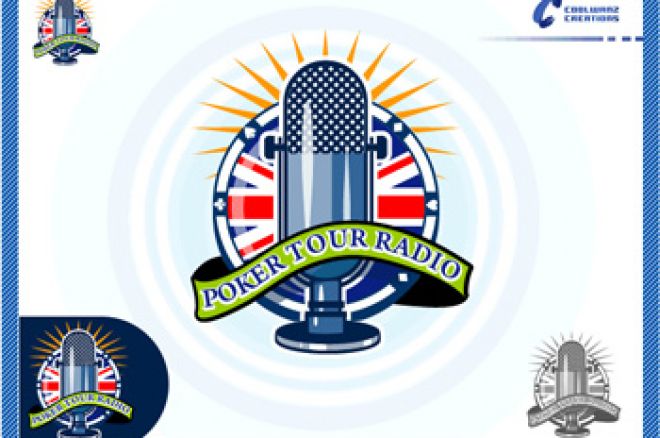 I have learnt the hard way that trying to play poker while watching TV is detrimental to your earn rate, but recently I have become a bit of a fanatic of poker podcasts: Internet radio shows where poker players talk about poker and very little else, which you can stream or download straight onto your computer. They have been a real hit in America and finally the UK has its own fully fledged poker radio station.
I spoke to Tony Barlow of Poker Tour Radio, an online poker radio station which launches this month and will feature new content daily that focuses entirely on the UK poker scene. Poker Tour Radio has evolved from the popular poker forum Eat My Stack:
"If you remember the show Poker Night Live which is no longer on the air, I started a poker forum specifically for the players that played in their poker league, called Eat My Stack. That turned into one of the biggest poker forums in the country and has since spawned a lot of other websites, including Stake a Shark which was one of the first poker staking websites that has influenced a lot of similar websites"
Eat My Stack started producing a podcast which became very popular, averaging over 4,000 downloads a show and including contributions by Sky Poker presenter Matt Broughton and have already interviewed top names in poker such as Annette Obrestad, Johnny Lodden, Andreas Hoivold, Julian Thew and Dave Colclough. This also featured the very popular 'Lucy Rokach song' sung by Matt Broughton, a send up of the most successful female player in the UK which was both hilarious and widely debated, although Lucy herself by all accounts found it very funny. It wouldn't take long before the occasional podcasts would stop and Poker Tour Radio was born:
"We saw how well received they were in the US and we think that the UK is really crying out for this. We have got some big names set to get involved and unlike a medium like video, we are not restricted by bandwidth and should be able to put up lengthy new shows and live streaming every night. We have a one year license and its going to be a steep learning curve, we are throwing ourselves in the deep end and seeing what works and what doesn't as time goes by."
"We are planning on doing live updates from major UK events like DTD festivals and the GUKPT. Everyone has seen text updates and the problem with video updates is they take a long time to produce, but radio updates should be a much more interesting and dynamic way to give updates on tournament action that should also be easy enough to produce live"
What really has got this writer excited about Poker Tour Radio is that it is going to be almost exclusively UK based, predominantly bringing news and exposure on UK events and UK players:
"We are going to start out at the Dusk Till Dawn Anniversary Cup and we really want to get involved as much as possible with DTD, because that really is the best place in the UK to play poker, we have a great relationship with them and the level of service is amazing. Then we plan to push onto the GUKPT which is also fantastic for UK poker."
"We also want to focus on top UK online players who perhaps don't get the exposure they deserve, like Jagdeep Quaresma-Singh (Better known as Jagz7 online) who is one of the best tournament players I've ever seen and currently 2nd in the UK rankings and Jon 'Bas' Spinks who won an FTOPS event and final tabled a WCOOP event . We all know who the Devilfish is by now, but people do want to know more about players like this, what's their day to day schedule like, what their computer set up is like etc"
"It's all very ambitious and I'm sure we will get a lot of people telling us we are wasting our time, but I remember 15 years ago someone telling me that I wouldn't be able to make a business of selling home computers and they obviously had egg on their face on that one. One thing is for sure, we have a one year license and I am going to spend every minute I can making it a success, because UK poker is ready for this".