$1 Million Rake Race at Ladbrokes, Doyle Speaks out on PartyGaming Founder and more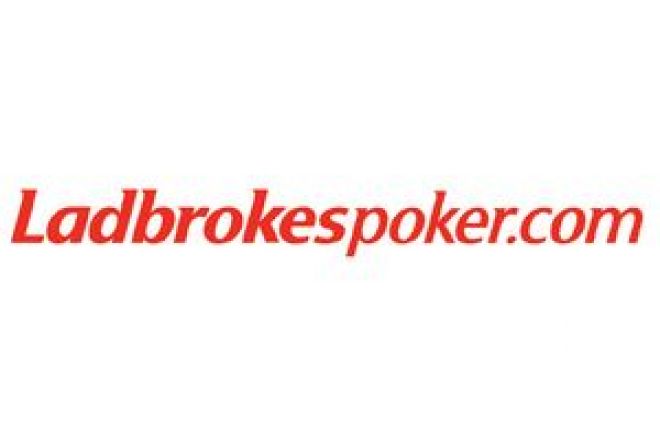 $1 million New Year Rake Race at Ladbrokes Poker
What a way to start the new year at Ladbrokes Poker, not content with giving Marty Smyth a cool million this month, they will be doing the same for the next four months to all their high rakers in an amazing rake race. The world's richest series of monthly rake races will award the top 3000 rakers each month between January and April, with a $1 million prize pool every month.
Unlike a lot of other rake races, this one is all down to the number of race points you accumulate rather than the number of hands you play, so it's of equal interest to high stakes players and multitabling grinders alike. The top prize is a staggering $25,000 each month but with so many generous prizes on offer, you don't need to come first to profit from this great promotion, which pays out like this:

• $25,000 First Prize
• $10,000 for a Top 5 finish
• $5,000 for a Top 10 finish
• $2,000 for a Top 50 finish
• $1,000 for a Top 250 finish
• $500 for a Top 600 finish
• $200 for a Top 1,500 finish
• $100 for a Top 3,000 finish

The rake race leader board will be updated daily and your winnings will be deposited directly into your Ladbrokes Poker account. January is a tremendously dull time of year, so what better excuse will you have to grind away at the tables this winter for a shot at a small fortune.
Pokerstars and Ladbrokes win at Industry Awards
Online Gambling Insider recently ended 2008 by handing out a number of high profile industry awards to online casino operators, which saw Ladbrokes and Pokerstars take top honours. Ladbrokes won the award for Best UK Online Casino and rather unsurprisingly, Pokerstars.net took the gong for [I]Best Online Poker Room. What better way to pick up this award than to receive it at the same time as they smashed the record for the largest online tournament field ever assembled, as well as hosting one of the richest Sunday Millions on record. We'd be very surprised to see anyone else take this award at the end of next year.
Doyle speaks out on PartyGaming Founder
The usually tight lipped Doyle Brunson has not minced his words at allon the subject of PartyGaming Founder Anurag Dikshit pleading guilty to offences under the wire act. "Anurag Dikshit is appropriately named!" he said in a recent entry on his blog.
Doyle was clearly unhappy about Dikshit's choice to plead guilty to offences that most other poker operators (Including Doyles own online poker room) refuse to recognise, arguing that his decision was not good for the wider industry:
"It looks like he would feel a sense of obligation to online poker, the industry that made him a rich man. Instead, he folded up like an accordion and plead guilty to breaking some kind of mystery law and is paying a 300 million dollar fine and a possible 2-year jail term. It certainly created some ill will from the other online poker sites. I personally can't imagine what was going through his mind when he made his decision."