An Interview with One of the Gods of Poker and WSOP Winner Joseph Hachem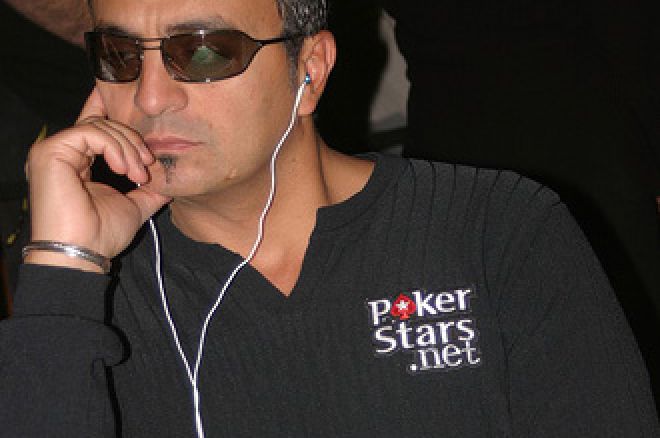 Joseph Hachem defeated 5618 players, including the second place finisher Steve Dannenmann, to win the main event at the 2005 World Series of Poker. His victory earned him a record breaking $7.5 million dollars.
After Hachem won the 2005 Main Event, WSOP commentator Norman Chad declared, "Hachem turned 7-3 offsuit into $7.5 million. Pass the sugar!" Hachem himself first used what would become his catch phrase after flopping a flush with A6 of clubs against Andrew Black's three queens, and winning a large pot. Actually, Hachem had said "Pass the sugar!" prematurely: had the board paired, Black would have had at least a full house, which would have eliminated Hachem. Fortunately for Joe, the board didn't pair
Since winning the WSOP in 2005, Joe has had some very nice cashes including a win in the WPT for $2.2million and EPT cash of €105000
Mel: What's the hardest part about being a public figure, and has it gotten easier over the last couple years?
Joe Hachem: You just don't get much time to your self and everything you do or say is quite often broken down and analyzed. I have been lucky in that it has been easy all the way.
Mel: How come your catchphrase is "Pass the Sugar"?
A Greek friend of mine used to say it in our home game and I picked it up from him years ago. It basically means pass me the money and thanks for coming.
Mel: How's your affiliation with Pokerstars going?
Great, into my fourth yr and always having fun. It's easy to work with a site you absolutely believe in and trust.
Mel: Do you prefer playing live tournament poker or online poker?
I def prefer live but find online is convenient practice and to get a feel for what the new guys are doing.
Mel: What's your favourite variant of poker?
No Limit Texas Holdem for sure, sleek, sexy and exciting!
Mel: You've won a WSOP Bracelet and won a WPT event. Are there any other titles in poker that you are aiming for?
A PokerStars EPT title and Aussie millions title are highest on my list, but admittedly i have a pretty long list.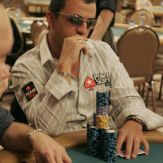 Mel: Do you feel intimidated by any players?
Who me? Do you know who I am? Lol.
Mel: Where's your favourite live card room to play?
Crown casino in Melbourne Australia, nothing like home mate and it helps that crown is a 6 star casino and hotel.
Mel: Any plans to play any more UK tournaments?
Always enjoy EPT London and now WSOPE Europe.
Mel: Have you spent the money yet ?
Still got some left.
Mel: What do you like to do when you get spare time?
I can't even spell spare time. Between my poker commitments and raising 4 kids with my lovely wife I'm lucky to get a few hours to sleep now and then.
Mel: Have you any tips for our PokerNews UK readers to our website and magazine?
Be good to your mother and remember poker is not a like but just a small part of it so enjoy yourself.
Joe Hachem it has been an honour and a pleasure. We wish you all the best for the future.