Good Value MTTs - Pokernews Credit Crunch Buster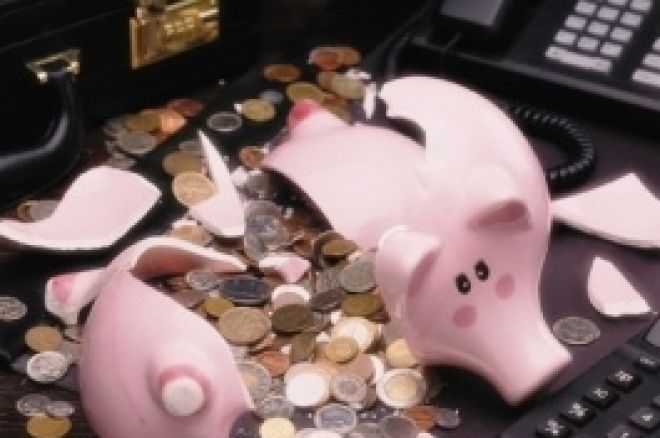 The now infamous 60 Minutes programme airing in the States last Sunday has obviously sent shockwaves both through the industry and also amongst the non poker community. The insinuations that online poker is 'illegal' in America has led to widespread discussions about regulating the game in the USA, with one of the significant benefits sited being that it would stimulate the global economy. Nobody likes the idea of suddenly having to pay tax on online poker winnings (And hopefully that won't happen for a long time for those of us in the UK) but now is surely the most opportune time ever to do it.
Not only are we still recovering from a cheating scandal in the online industry that is surely affecting online traffic regardless of how busy the tables are at the moment, but we are also seeing the UIGEA replicated in other parts of the World. If the most powerful Nation in the world could regulate online poker, it could potentially benefit the entire industry by getting more bums on seats at the tables and perhaps influencing other countries to do the same. Not to mention the positive things it could do for the game of poker if we were somehow seen to be one of the reasons the world economy was getting back on track.
MTT Credit Crunching
Last week we talked about the expenses of live tournament poker and this week we take a look at the expense free online variety. As a tournament specialist you want value, you are looking for is any event which potentially offers you a much better payout than is normal for the stakes and field size you are playing. What we are talking about here are guarantees, money added and freeroll tournaments.
The great thing about guaranteed tournaments is that every now and then you get an overlay, which is when the guarantee isn't met and the poker room puts up the difference, giving you a much easier route to a big score. Pokerstars.net stick out for this and have the most (and biggest) guarantees anywhere online, with a regular $1.5 million guaranteed every Sunday and $80,000 guaranteed every day in a $50 tournament, which is amazing. The semi-regular $2 million guaranteed events on iPoker often have an overlay, so watch out for them too, and you should keep an eye on the ECOOP main event tonight for the same reason.
Money added tournaments are much harder to come by, but a little investigation and keeping an eye on Pokernews can pay dividends. You can't beat the $250,000 added LEOCOP Main Event that just took place at Ladbrokes Poker as that is one huge chunk of change to giveaway.
Finally there is no better value than a tournament where you invest nothing at all, the freeroll tournament. Usually a freeroll consists of about 10,000 players trying to win a $30 first prize, but when you sign up to a poker room via UK.Pokernews you become eligible for big money, low number of entrants freeroll tournaments.
Check out our freeroll section to get an idea of how lucrative signing up to a poker room with Pokernews can be, and don't forget that when you sign up via us, you are eligible for these tournaments for life. Don't forget also that when the WSOP rolls around, we often have a healthy number of free WSOP seats on offer too, and we all know how lucrative that could end up.
If you are already a big money MTT player then you can still save money on your Pokerstars.net tournament buy-ins at our Poker Currency Exchange service. You can buy W$ and T$ at a rate of 92% and 98% respectively, so a WSOP main event seat would cost $9,200 instead of $10,000 and a Sunday Million seat $210.70 instead of $215.
This week's Pokernews Credit Crunch Buster
For the next month, Poker770 are hosting a fantastic MTT league that plans on sending you to the EPT Deuville in France, all for just winning at the poker tables like we are sure you planned to anyway. You score points in a series of freerolls and guaranteed tournaments exclusive to the top poker room. When the league finishes on January 4th, the top 60 finishers will play a $20,000 tournament to win the following
1st place - VIP EPT Deauville Package
2nd place - VIP EPT Deauville Package
3rd place - $1,000 CASH
4th place - $1,000 CASH
5th place - $1,000 CASH
Sign up to Poker770 for more details and go to the EPT Deuville League (https://uk.pokernews.com/leagues/) page for details on the league games.