CEREUS Network Announced with Freerolls!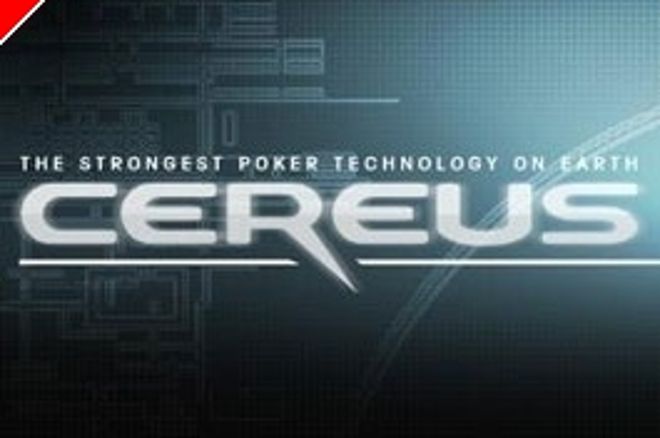 Absolute Poker and Ultimate Bet have announced they have merged player bases and formed a network called the CEREUS Network. This merger promises larger player numbers at the tables, updated site performance and new special features. Even better, CEREUS promises bigger promotions such as the PokerNews Cup Alpine Freerolls.
Both sites will retain their unique brands, skins and layouts. The main integrations promise larger prize pools in tournaments, more action in side games and greater security overall.
CEREUS is coming to PokerNews with a bang. There will be 5 more Freerolls coming up soon for the super PokerNews Cup Alpine to be held in March in the Austrian Alps.
The five $8,500 tournaments will be on:
Ultimate Bet - January 9 (00:35 GMT)
Absolute Poker - January 23 (00:35 GMT)
Ultimate Bet - February 6 (00:35 GMT)
Absolute Poker - February 20 (00:35 GMT)
Ultimate Bet - March 6 (00:35 GMT)
Each Freeroll will award the winner a $8,300 prize package consisting of entry to the Main Event of The PokerNews Cup Alpine, hotel accommodations, ski passes, cash for travel and more. There will also be an additional $200 added to the prize pool to be paid out as per the usual UB or AP payout structure.
[I]Qualification is easy.[/I] Start by downloading Ultimate Bet and Absolute Poker and registering a new account. Then a minimum deposit must be made and 250 hands need to be played in the given qualification period. For all the details and more go to the PokerNews Freeroll page. Prior PokerNews player are also able to play in these tournaments granted all requirements have been met.
[I]Please Note: Ultimate Bet and Absolute Poker both provide some great sign up bonuses! Click the links to check it out.