Royal Surrey Poker Club - Catman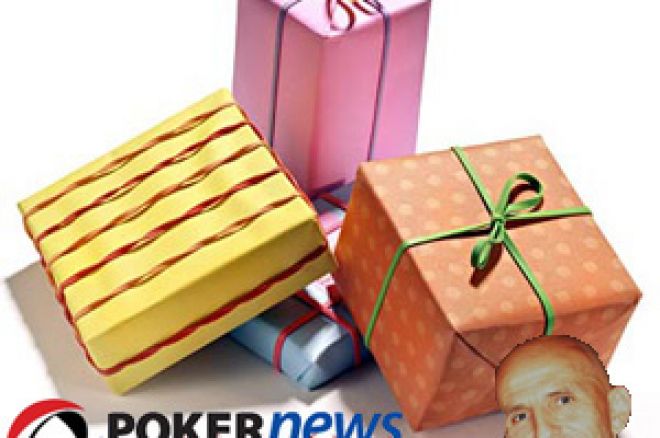 With the Festive season well and truly upon us, Titians art treasures on the market for 100 million pounds, the call from Mel Lofthouse asking me to go and play a big celebrity poker event with Jimmy White sounded very enticing. So without as much as any consideration for what was at stake, I whisked of to South London in the Catmobile for a quick evening of glamour with Ladbrokes Poker Million winner Jimmy "Whirlwind' White and The Royal Surrey Poker Club.
The good thing about Sat Nav is that it enables one to travel the universe whilst leaving one in a pleasantly anaesthetised brain dead state. Unlike Poker systems, Uncle Tom ensures you are a guaranteed winner in the travel stakes. I was met outside the right Royal Knee's up by Tom Barnes the events director of the Royal Surrey Poker Club. As I walked in with Tom, I commented that the venue reminded me of a glamorous Snooker club of times gone by; Tom kindly reminded me that the venue was in fact also called a Snooker Club.
I continued : "So where is your catchments area, cos we are in Mitchum aren't we,"I meekly enquired : " Well no we are in Morden and yes the venue is and has always been a snooker club too" Great, Mr Big Journalist had arrived brain dead and was about to play in a big celeb tournament,
"People are coming mainly from the South, Surrey, but we are trying to engage an audience from Clapham, Balham and onwards, there are a lot of young professionals, just two or three stops down the Northern Line. We are hoping to start the South west Pub Poker League sponsored by our club. We can take 110 but have the potential to go up to 200 if we move snooker tables." said young Tom.
"I have been working here for a month, but the club has been opened for about 6 months now, and from what I have seen has built up a pretty strong following, in that short time." The Catgirl piped up, "Can I have some wine please," enquired the Catgirl, to which Tom came back with a couple of samples for her to taste, what the feck, was I in the Ritz of Souffff London. Tom is young, very charming and very nicely spoken. He seemed a little too nice for running a Poker room, but maybe that is a new concept.
"I used to work for Pokerstars; my dad has played a lot of poker in his time thought," Tom's Dad being Poker Legend Dave Barnes. Now if you don't know Dave, then you will know when you meet him. Dave Barnes is an old school face, schooled at The Vic and with a might deep Souff London accent, he is the type of man that could play any hardman role, but of course is as gentle as a Pussycat. So, obviously he must have sent Tom, to a right posh school with his winnings.
"All events are dealer dealt, every night excluding Monday's, shortly we are going to run a Monday night beginner's night. We want to give a friendly but very professional club. The idea is to provide something special; we want to combine the ambience and professionalism of a casino along with the friendly social side of clubs like The Loose Cannon and The Gutshot," continued Tom.
'Thanks for the pint James, this is my first one in 4 years, no joke, ' I said to Tom, "Catman you got to remember I am Tom "smiled Tom. Well maybe it was the ambience of the venue, maybe it was the thought of chatting to a Snooker Legend, I don't know, but I was on cloud cuckoo Land. Catgirl noted that the venue reminds her of a Jazz Club in Soho. The place is full of brown leather settees and of course a stunning and vital smoking area by the fire escape. I note around eleven Poker Tables, cash desk, bar, and another room on the side with the snooker tables. All in all the layout and vibe is spot on.
Just as the 30 quid event was about to kick off in walks Absolute Pokers sponsored pro Liv Boeree, she had heard the club was opening and came to play. She told me she wanted a local club, and a few weeks later she was to appear on the website as the resident club pro:
www.theroyalsurrey.co.uk/pages/poker/poker-intro.html , so of course if Liv is living at the club, need I go on.
The event kicks off and the mix of players is good, plenty of young
Cincinnati Kids, very little attitude in sight and a pretty laid back
atmosphere. Everything is good, I got saddled with a little bit cheeky regular, who has a tad too much to drink and gives the dealer a little bit too much verbal. I find players that abuse dealers, quite enticing, I so often have the desire to go behind them and apply a good old fashioned strangle hold. Of course when the beer had bled away, he wasn't a bad sort and I think he gave me some chips, so who is to care. There were faces from The Gutshot, The Vic and various venues, for poker is spreading like wildfly.
Time flew by and I grabbed, Jimmy White, a shareholder in the venue, what's his story: "I won Ladbrokes Poker million in 2004 a prize of $150,000, the year after it went to a million. I started playing 7 card; I have been playing poker for 25 years. I practice my snooker here, I play here, I am not playing anywhere else. I am playing full on Snooker, but the club will go to Vegas for The WSOP. Now till April it's full on snooker for me, I just qualified for the first 3 ranking tournaments , Shanghai, Belfast, Scotland his year."
What will you do if you win this one tonight Jim: "No chance with a bounty on my head," said the ex high stakes gambler. "Yes, I was a mad gambler when I was 25-30, I had dogs, horses, casinos and I was a compulsive gambler for years. There was hardly any poker then, but the games are so huge now. I have friends in Killarney, they are going to bring friends here and the Royal Surrey will go over there. I also play cash games here; no it's not my game lol. I practise every day snooker and poker once or twice. Sunday night is the biggest game, £100 or £250 sits down, it is decided by the members, but I try to play so there is plenty of action."
I played my nuts of and came a gallant err 7th, but events like these do offer something very different, adding a little glamour and fun to a game that often is taken too seriously. Is Poker a business or game of fun, well if it ain't fun, you are unlikely to make a penny, that is for thinking about.
The Royal Surrey Poker and Snooker Club, has joined the ranks of the non Casino Poker Venue and they have made a fine effort.
Review Rating in any order you like.
Staff - Feckin Great
Comfort - Soho Jazz Club crossed with a bit of errr. Plenty of space and high up there on the ratings
Dealers - Not a single complaint from me.
Smoking Area - Fire Escape Excellent
Charges and Fees - Same as all the others
Food - Plenty available - forgot to taste it, but the beer was good.
Vibe - Peaceful and very pleasant patronage
Cash Games - 2 started that night, one pot limit and one NL, both were action packed low stakes
Tournament Direction - Professionally run.
It is always hard to judge a book by its cover, but in poker I think the cover means quite a bit. The RSPC is as advertised, it fills a great niche and without doubt, well worthy of a visit. As I have always said, there were days when we sat at The Dungeon or The Vic and prayed for new fish, so the Pokergods brings us venues on nearly every corner, all with their own mini sharks.
I would like to say, that I am not saying Jimmy White is a fish or that he is a little loose in his cash play, but Sunday night when Jimmy is in town might be a date to mark in your calendar.
Peace and Happiness for all the festive season - Catman