Surinder Sunar wins Masters Classic PLO Event, Sky Poker Tour announce Newcastle date and more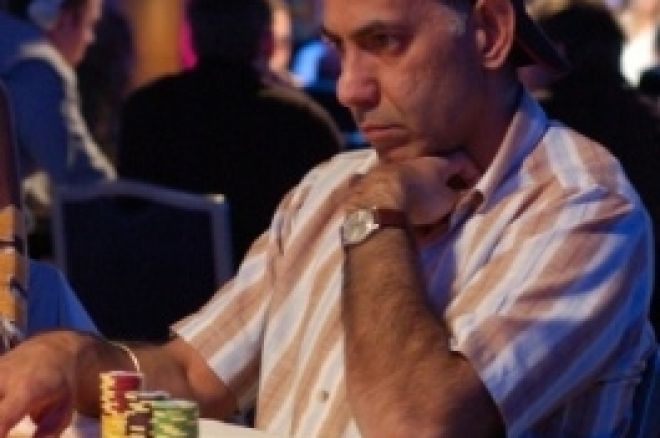 Surinder Sunar wins Masters Classic PLO event
WPT champion and UK legend Surinder Sunar has once again proven he is one of the top PLO players in the World, as he has just won the much coveted PLO event at the Masters Classic of Poker in Amsterdam. The PLO games are very big in Holland and well known PLO specialist and hometown hero Rolf Slotbloom also made the final table (UK star Julian Thew just missed in 14th place). Sunar picked up €105,400 for the victory, which is firmly keeping him in 3rd place in the all time UK money list.
Sky Poker Tour announce Newcastle event
The already hugely popular SkyPoker Tour announced the 4th leg of their UK tour, which will be held at the Aspers Casino on March 7th 2009. In addition to the £5000 prize pool, everyone at the final table will win a seat in the £25,000 main event in Nottingham. Representing Sky Poker on the day will be Norman Pace, Michelle Orpe, Richard Orford and Tony "Tikay" Kendall.
The only way to enter is by the super cheap qualification process at SkyPoker, with feeders from as little as £2.65.
The ratings are in, the final table delay could be here to stay
There has been reportedly a 35% increase in this year's ESPN ratings for the WSOP Main Event Final table, with a Nielsen rating of 1.9 compared to last year's 1.38. 2.4 million people tuned in to watch the final table this week won by Danish Peter Eastgate and apparently the ratings were up for all the side event broadcasts too. It was likely that even the slightest of improvements would have seen the final table delay become a permanent fixture, and with ratings like this it looks like there will be a lucrative sponsorship deal and 15 minutes of fame for anyone that makes the final table for years to come.
LEOCOP winner uses winnings to put Mum through University
Poker has always had a bit of a stigma attached to it as far as some people are concerned, and young internet players also have had to face a similar stigma from the rest of the poker community. Thankfully players like James Sudworth from Canterbury are around to redress the balance.
James666 as he is known online is currently topping the LEOCOP leader board at Ladbrokes Poker after cashing for nearly $45,000 during the online festival. The young online pro has over $300,000 of cashes at the top poker room and has been putting the winnings to good use, paying for his mothers University fees and helping fund a friends short film about Kent that will be aired on Channel 4.
James who became a poker pro two years ago laughed: "I was studying media studies at A level and then got a job as a Bar Manager, but was introduced to poker one night in my local. It was such fun playing that I never looked back. My parents weren't initially pleased with my career choice, but seeing how dedicated I am and how much I won from a recent trip to Vegas they've come around slightly!"
James will be playing in the LEOCOP Masters event on November 22nd, hoping to win that hotseat into the semi finals of the Ladbrokes Poker Million.
Ford and Goodwin on top in Blackpool
Marc Goodwin and Zachary Ford are the two chip leaders after day 1a of the GUKPT Blackpool main event. Both men are going to be hard to budge from the top spot as they are both in a real run of form at the moment. Ford won the GCBPT Liverpool main event as well as making 3rd place in the GUKPT Manchester main event and a side event at the Irish Winter festival. Goodwin is a serious contender for GUKPT player of the year after winning the GUKPT Manchester main event, making 3 further GUKPT finals and finally winning a further GUKPT side event this week in Blackpool.
Here are the top chip counts after day 1a, courtesy of Blue Square:
Zachary Ford 143900
Marc Goodwin 115275
Norman Levitt 89950
Andreas Hoivold 81125
Mike Fisher 74000
Mohammed Shoahebe 69325
Willam Martin 62350
Darren Hickman 61175
Thomas Middleton 58500