Stars speak out on Clonie Gowen case, Jesse May previews Premier League and GCBPT Grand Final is near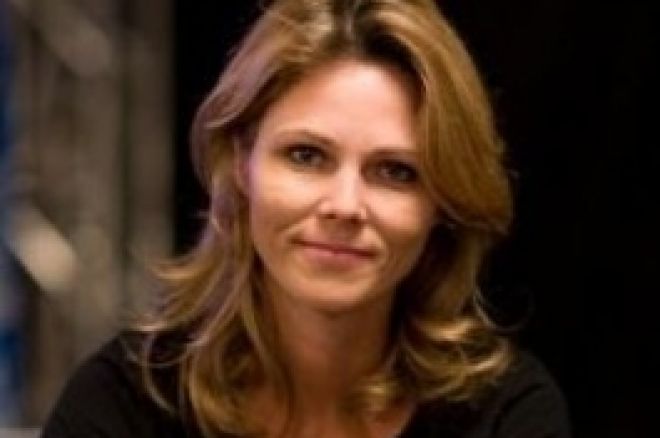 Stars speak out in the Clonie vs Full Tilt case
The bizarre story of Clonie Gowen attempting to sue her former sponsors Full Tilt Poker might mean some of the red pros will have to keep their views to themselves while the case is ongoing, but it hasn't stopped some of the other big names in the industry let their voices be heard, namely Daniel Negreanu, who made his views very clear on a poker forum:
She has gone absolutely ding bat crazy and is making things up. There is just no freaking way they'd offer her 1%, no freaking way. This feels more like crazy ex-girlfriend extortion than anything else. I really hope she doesn't get away with this, luckily I don't think she will. What an idiot.
It's so obvious what she is trying to do. Who do you think posted the link on the internet? She wants to create a stir in the hopes that she can get some kind of home rum settlement figuring FTP can afford it and it's easier to throw money at her and make her go away. All of it based on complete lunacy and lies. I hope she ends up with what she deserves: nothing. She's ruined herself with this move. I'll never speak to her again, and I'm sure I'm not alone.
Believe me on this one bro, she is drawing dead and just ruined herself. I'd bet a million dollars to your $1000 that she was never given 1% of the company. Actually that's not fair to you. I'm not going to share anything more than that on an internet forum, but Clownie has officially lost her mind and is probably going to end up with nothing, broke, and out of poker within the next two years. It's over for her. Good riddance.
As or Clonie, naming random people associated with FTP in a lawsuit is extremely irresponsible and inappropriate. It's like she's just throwing darts and guessing. She's not going to make any friends doing that. I mean, Mike Matusow? Like he needs to be on that suit, it's ridiculous.
In direct response to Negreanu's comments, his Team Pokerstars stablemate Barry Greenstein made the following comments on his Pokerroad forum:
I don't agree with Daniel about it ruining her for poker, but maybe he just means that it is very tough for the average tournament player to make enough to pay the bills without any sponsorship. I don't get the feeling that Clonie supplements her income with side game winnings, although she does make something from poker boot camps.
For all the criticism about her play, she has won two decent tournaments this year and three (out of three) Poker After Darks. That makes her sixth on the all time money list for women in poker. I wouldn't count invitational events, but even without them she would be in the top ten.
I vaguely recall her telling me a few years back that she thought she was going to get some stock, but I would have thought she would have gotten that cleared up within a year of representing the company. It certainly seems strange to bring it up after all these years
Greenstein then commented later on after speaking with Gowen directly:
I just got off the phone with Clonie
1. She always thought she had a piece but was told because of the grey area with poker that there were reasons that things weren't in writing.
2. She has been pursuing her piece in writing ever since the distributions went out a year and a half ago.
3. She had been negotiating in private but she was unable to get anything done so she had to get a lawyer. (Full Tilt offered a settlement that she rejected.)
4. She also questioned why poker players were named in the suit, but her attorney told her that it had to be done that way since they were owners and also so that their paperwork could be subpoenaed.
5. Daniel doesn't like her. (no kidding!)
There is a lot of interest in this case and it could well shape the future of poker sponsorship deals. We'll bring you all the news from the Clonie vs Full Tilt case as it unravels, as well as what any other outspoken members of the poker community might have on their minds.
Jesse May previews the Premier League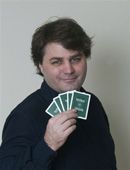 The Voice of Poker Jesse May has been sharing his thoughts on the upcoming Party Poker Premier League, which he will be commenting on from start to finish. The draw has been made for the 12 heats and perhaps the most exciting one being heat 6, which features Phil Hellmuth, Tom Dwan, Andy Black, Roland de Wolfe, Tony G and Annette Obrestad in what will be a high octane heat with 6 table captains duking it out to be the ultimate table captain.
"Of course there is also the ego factor. If you think you've got game, if you think you can hang with the best and perhaps even dominate them, the Premier League is the arena. The format may not be perfect, the skill set may be tad specialized, but the Premier League is an arena where greatness is on display and genius happens" Jess commented.
Jesse added his thoughts on who he thinks will win and where sparks could fly at the table, here are some exerts:
Andy Black: "Andy has eleven players to beware of in this Premier League and they are all named Andy Black. Over the course of seven days, Andy will crack up. It's only a question of when and how much it will cost him."
Tom Dwan: "The buzz around the internet phenom known as Durrr is a roar. The hype is deafening. Six million dollars this year alone. Soft spoken but a maniac at the table, everyone is excited to see the facets of his game. However, every time he talks about poker or is talked about, it involves him playing a lot of pots. I am not aware that he has the desire or ability to play the tight gear, and unfortunately here it means a lot of early exits.
Roland De Wolfe: "Roland likes to be the fanciest player making the fanciest plays, something Tom Dwan owns here and anywhere else. If Roland tries to outplay Tom Dwan, and you know he will, Durr will have that extra trick up his sleeve to put egg all over Roland's face."
Phil Hellmuth: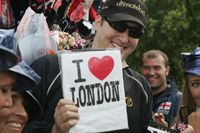 "He is the Premier League. He is Phil Hellmuth. And he got pulverized last year, laughed off the map. I saw Phil just before the WSOPE and I've been reading his blog and he is in good form. He seems a happy man. But it's been a long time in Hellmuth years since he won anything major. If he comes in last during this Premier League people will talk. People will cackle. He can slay so many demons by doing well this year. Upstart threats like Durr and Eastgate, old rivals like Helppi, the Devilfish, and Tony G. He needs to just make the final table, but I still don't see it. A little jetlag and Chinese Poker distractions and Phil will be mid table and beat in the heads up by someone who will taunt him forever. It's part of the drama that is the Poker Brat."
Peter Eastgate: "I'm proud to boast that I saw this one coming. Peter Eastgate played several times on TV before his run this year in the WSOP and he several times displayed the raw genius that promised big things to come. Twice he played lights out in the Poker Million, once running rings around the Devilfish, and at the Irish Open a few years ago were it not for Aces cracked just off the final table he could easily have been the champion. Jealous forum merchants who claim he got hit with the deck at the WSOP this year have obviously been guilty of only watching the ESPN coverage and not going through the hand by hand from the blogs. From several tables on down, Eastgate was in and out of tons of pots. He got big action precisely because he was so unpredictable, and he had Demidov absolutely tortured from where I sat both in November and July. The heads up matchup lasted not two hands, as television would have you think, but over a hundred hands during which Eastgate picked Demidov apart and then demolished him. He's got nine million in the bank and this Premier League is his coming out party. I will be the second least surprised person to see Eastgate win this. Believe me that's what he thinks he's here for. Peter likes to do his talking with his chips. Whether that's enough in the Premier League, though, remains to be proven"
And finally the man he thinks will win, the Devilfish
"I should be shot for my faith in the Devilfish, condemned for my insistence that he has the package that makes him the best player in history for this particular format. But the fact remains that the Devilfish does have it all. When he is on his A game, he has the technical skills to slash everybody in the field. He has the verbal weapons to hammer the psychological edge, and he has the wit and camera presence to own the show. Ulliott has only one knock against him, and that's his habit of slipping into negativity when things start to go wrong. This is a big problem. However, the last five months he has looked the happiest that I've seen in seven years. The last two times he's played this format he turned in his two best performances ever. If he brings that attitude to the table, I honestly believe Devilfish will be the champion when the smoke has cleared"
Gala Coral British Poker Tour Final round the corner
The second biggest poker tour in the UK reaches its climax on December 1st, as the GCBPT Grand Final begins in Bristol. Neil Channing and Marty Smyth have confirmed for the £300,000 main event, which will see defending champion Joe Beevers trying to regain the title, he said ""I'm really looking forward to going back to the Gala Casino Bristol Harbourside and defending my title – the GCBPT is a great tour and one of my personal favorites"
[I]Defending Champ Joe Beevers:[/I]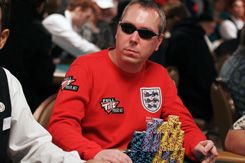 "The tour brings back memories of what poker was like before it became so popular with TV and the internet. Players from around the UK compete at a decent level but with no pretences. Everyone seems to be having so much fun it's easy to forget that first prize is a six figure sum! I'll be there with all the Hendon Mob and we'll be joined by Vicky, Neil and Marty. It'll be just like a home game!"
The deep stack 'Championship Event' will be a bumper four-day £1500+£100 NLHE freeze-out. With a capacity of 200 runners, there will be an estimated £300,000 prize pool, plus bonus seats to the WSOP, Aussie Millions and EPT. There is also two side events prior to the main event. You can buy in directly at any Gala Casino or win your seat at participating Gala Casinos or online at the Gala poker room.
GCBPT Tournament Director, Robin Blair, said: "The final marks the culmination of a brilliant tour. We've had all sorts of characters take a seat at the tables, from have-a-go-heroes to big-name poker pros, but they have all been made to feel welcome and they have all contributed to the growing GCBPT community, adding to the friendly atmosphere. It's been a great experience and a lot of fun – I just can't wait to see who'll take home the title!"