Party Premier League III Day One in the Books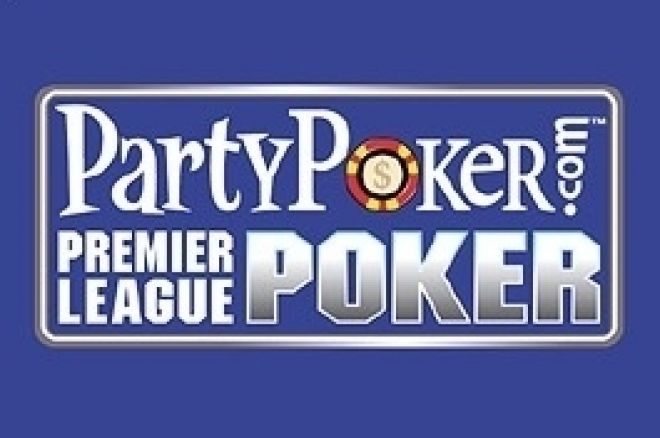 Day one of the third ever PartyPoker.com Premier League is in the books. This year is generally considered the strongest field ever and the prize pool is out of control. The buy in is $75k making the prize pool $1.25M, with the matches organized in a league format. Each of the twelve players is to play in six different heats for points depending on finish. Once the heats are completed the top 4 in the standings will move on to heads-up matches to determine the final.
This year's line up consists of some amazing players including Phil Hellmuth, Tom Dwan, JC Tran, Tony G, Vicky Coren, Roland de Wolfe, Peter Eastgate, Annette Obrestad, Nenad Medic, Devilfish, Andy Black and Juha Helppi.
There were two heats today, with JC Tran and Tony G taking them down respectively.
Heat one was essentially Tom Dwan knocking everyone out until the heads-up where Tony G reversed Tom's early fortunes and captured the heat after winning a huge coinflip with JT vs the 88 of Dwan. This heat featured some other furious action and insane laydowns inculding one by Phil Hellmuth, whom showed his heart and finished 4th. Early on Phil turned a flush against the flopped boat of Tom Dwan and was able to get off the hand. This was an impressive shorthanded laydown from the 11 time WSOP bracelet winner! UK poker femme fatale Vicky Coren settled in for 3rd place and picked up some valuable points, while Juha Helppi came 5th and Nenad Medic came 6th for zero points.
Heat two provided entertainment as newly crowned world champion Peter Eastgate made it heads-up against JC Tran only to be picked apart by the more experienced Tran. The defining hand was a Q3 all-in by Eastgate which was snap called by JC and big slick which held up. Annette Obrestad hung on for third place while Andy Black and Roland de Wolfe came in 4th and 5th respectivly as they all picked up some points. The goose egg went to Devilfish as he busted out in 6th.
This is how the heats ended and where points were awarded after day one.
Heat One
10 points - JC Tran
6 points - Peter Eastgate
4 points - Annette Obrestad
3 points - Andy Black
2 points - Roland de Wolfe
0 points - Devilfish
Heat Two
10 points - Tony G
6 points - Tom Dwan
4 points - Vicky Coren
3 points - Phil Hellmuth
2 points - Juha Helppi
0 points - Nenad Medic
Stay tuned for tomorrow's results in the Party Poker Premier League III day two.
Editor note: Party Poker offers a great first time bonus of 100% up to $500!