What do you do when you're getting nothing but outdrawn?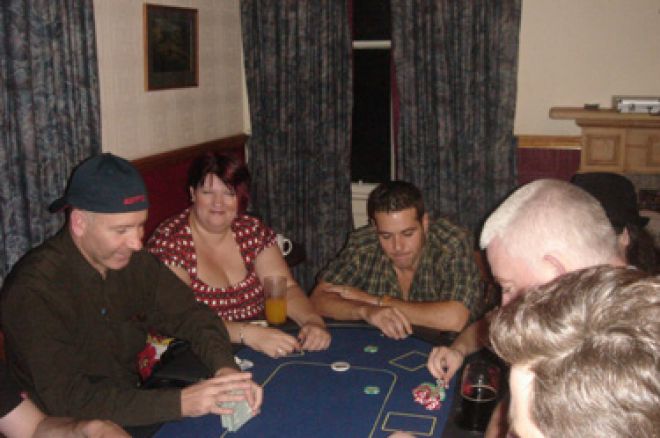 After the last 9 tournaments of getting outdrawn and losing faith to the poker gods, what is a girl to do? That's right, a weekend of poker and drinking in the bonnie Loch Ness in Scotland.
When luck isn't on your side at poker you have a number of options.
1 Play smaller games so it doesn't hurt as much on the bankroll
2 Take a break from poker
3 Carry on regardless
4 Go on a wild bender of poker and drinking
So it was to be Option 4 to be used with option 1 as a side bet.
I was invited to play the furthest north (that we know of) Home Game which stretched from a 7 hour game into a weekend of poker and drinking into the wee hours, mainly due to the fact that after flying up there and taking in some of the beautiful scenery, flying back the next day wasn't an option and so may aswell make the most of it and be fully pokered out.
Stephen Crossland and his brother Allan own and run the Ben Leva www.benleva.co.uk which is one of the local hotels in Drumnadrochit and only a short walk from the shores of Loch Ness. They were hosting a weekend of small stakes poker tournaments in their hotel and me along with 26 others were all going up to take in the sights and action.
Friday night was sit and go night due to lots of people getting up there at different times and "bless the host with the most" Stephen seemed to be running back and forth to the airport to pick everybody up in time for the main event on the Saturday night.
They got 27 runners for the Main Event on the Saturday night which was a £20 freeze out with 6000 chips and 30 min clock and only 6 were locals the rest of us had travelled miles. Furthest travelled was Lewes to Loch Ness which translates to 637.74 mile(s).
Didn't see the Loch Ness monster, but we did see a few monster outdraws… and on this occasion only one was mine. Kings v A10. Flop came 10 high, I overbet the pot with my kings and the eventual winner of the tournament pushed me all in, I Insta called, turn was blank , river an ace. Next stop the bar to make a new drink called Mel's Destruction (double vodka, double Malibu with diet coke) go easy on this one…next day hangover central……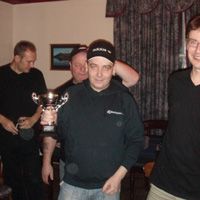 Winners were:
1st - potandpan (as seen on the right)
2nd - 2005Chelsea (Karen Mead)
3rd – upyourante Barry
Sunday consisted of mainly nursing hangovers, the host Stephen running people to and from the airport and a few very lively sit and goes. But as the poker goes won 1, outdrawn in 2 and drunk for the remainder...can't wait until the next one in early 2009.
Home games are a fantastic way to have fun whilst having a good game of poker. It's also a cheaper way to play and depending on the home game it's a great way to learn from each other. Just ask the Leicester Home Gamers Neil Blatchly and Rupinder Bedi who've won the Gala British Poker Tour in 2 different locations.
Home games are also a great way of starting then moving up in different levels i.e. Home game to small tournament in casino, to bigger and better tournaments/cash games.
Just remember to play poker within your means and enjoy yourself.