Growth ahead for Online Poker, EPT Update and more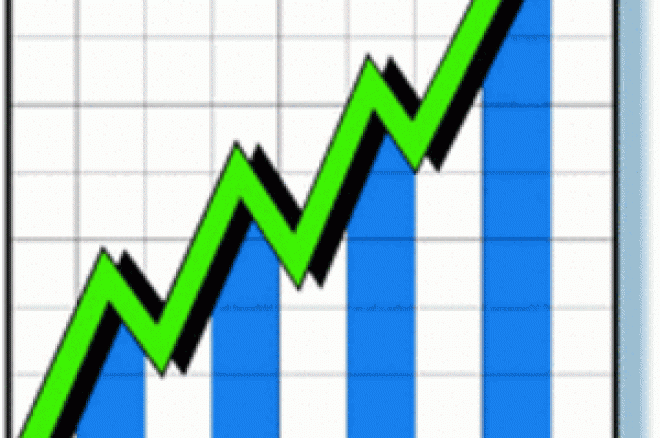 De Wolfe and Minieri going strong in Warsaw
The Pokerstars.net EPT Warsaw goes into its penultimate day tomorrow, with two of the big hitters in European poker still on top. Dario Minieri and Roland De Wolfe are two players who cash rarely in poker tournaments, but tend to win the whole thing when they do, and they are currently sat in 2nd and 3rd place respectively behind Sergey Shcherbatskiy, with 24 players remaining. Marty Smyth, Isabelle Mercier and UK player Josh Gould are also amongst the notable players still left in the field as we play down to the final table tonight and you can see for yourself just who gets their using our World Class Live Updates:
Chip Leaders
Sergey Shcherbatskiy - 265,900
Dario Minieri - 211,400
Roland de Wolfe - 169,900
Arnaud Mattern - 139,200
Uffe Holm - 127,900
Juan Manuel Pastor - 117,100
Nico Behling - 112,700
Kevin MacPhee - 97,200
Ludovic Lacay - 89,100
Joao Barbosa - 85,900
Growth Ahead for Online Gambling?
Despite the current economic crisis and regulatory problems Stateside, a new study is suggesting that online gambling is set to soar over the next three years. Expert Marco Felice Baranzelli predicts that online gambling will outgrow its bricks and mortar counterpart, in particular online poker will see up to16% growth per annum from now to 2012.
Several Quarter 3 reports for online poker operators this week have suggested that Baranzelli might well be onto something. This week Playtech reported that total revenue is up 78% over the last three months and that they are expecting an excellent 2009 after several strategic business decisions, such as the new partnership with William Hill.
888.com have also reported a rise in net gaming revenue of 23% to $66 million. They have recently started launching independent skins within their own poker operation and this will surely see poker revenue increase in 2009.
Perhaps the most positive news, at least for our friends in America, is that US friendly market leader Pokerstars.net had over 30,000 cash game players simultaneously on Sunday, which is a new record. Many believe this new high is a lot due to the recent broadcast of the WSOP main event which saw Pokerstars.net pro Peter Eastgate take the bracelet, and is proving that online poker is not deterred by the impending UIGEA.
Spare a thought, however, for CryptoLogic who have really suffered over the last 12 months and traffic is at an all time low. This week they reported a net loss of $5.9 million for quarter 3. They will also be looking forward to 2009 and potentially will be growing at an accelerated rate, when they partner their poker platform with Boss Media.
Brian Hadfield, CEO of CryptoLogic "In a challenging year for our company and our industry, we recognize that we must do better - and that is why CryptoLogic is aggressively implementing its strategy to achieve profitability and growth in 2009. We have already begun reducing our operating costs - a trend that will continue as we implement our new poker partnership."
Binger wins Lake Tahoe Circuit event
Michael Binger is one of the best new players without a WSOP bracelet after a long series of cashes and a truly awesome 2007 that saw him cash 8 times in WSOP events. He still has to wait for a bracelet but last weekend he managed to capture a WSOP Circuit ring at Lake Tahoe, the same event won by Chris Ferguson last year.
Binger kept his cool going into the heads up match with Ty Stewart with a significant chip disadvantage (Stewart had been running the final table over all day) but managed to slowly chip away until he took over the lead and the title when his top pair held against the middle pair of Stewart. The Theoretical Physicist took home $181,379 and a long awaited circuit ring.