Hellmuth and Eastgate pick up Premier League wins, GUKPT Grand Final Underway and more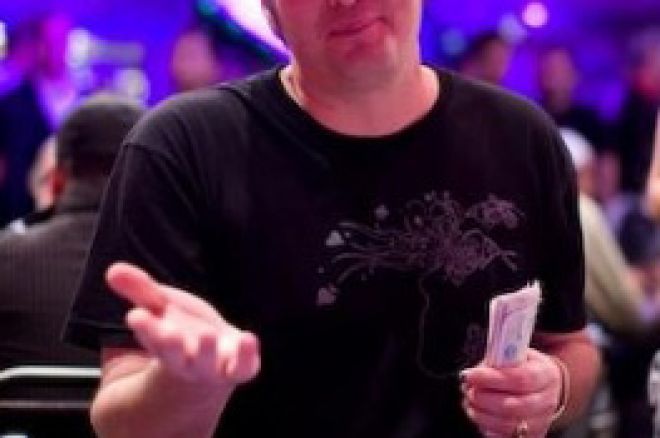 Eastgate and Hellmuth book wins in Premier League
The two youngest main event champions of all time moved up the league table yesterday by booking wins in heats 5 and 6 of the Party Poker Premier League yesterday. However, the big story is still the JC Tran show as the highly regarded tournament player won his second heat on Tuesday and came 2nd to Eastgate yesterday in a fiercely contested heads up match. Tran has a ten point lead in the League table and could be a force to be reckoned with in the final.
Hellmuth was on form yesterday, winning one of the toughest heats assembled yet that included De Wolfe, Thomas Dwan, Tony G and Andy Black. The Poker Brat made some amazing calls and even better laydowns to beat De Wolfe heads up and move up the league table. The other big story was the Devilfish busting early again, the man who Jesse May tipped to win the whole event is on a measly 3 points going in to todays heats and looks like a real long shot to make the final now.
LEAGUE TABLE AT THE END OF DAY THREE
26 pts JC TRAN
16 pts PETER EASTGATE
14 pts JUHA HELPPI
14 pts TONY G
14 pts VICKY COREN
13 pts PHIL HELLMUTH
12 pts TOM DWAN
12 pts ROLAND DE WOLFE
10 pts ANNETTE OBRESTAD
10 pts ANDY BLACK
6pts NENAD MEDIC
3 pts DEVILFISH
GUKPT Grand Final Begins Today
The Grosvenor UK Poker Tour Grand Final gets underway today at the Victoria Casino in London. Last year Mike Ellis won the title and this year an estimated first prize of over £200,000 is on the line as well as a seat in the Champion of Champions event next month.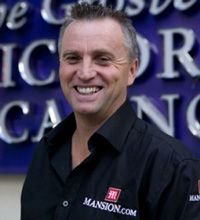 Marc Goodwin continues his hot streak as he made yet another final table yesterday in the £300 NL Hold'em event, coming third and increasing his lead in the player of the year race by 132 points. This makes him the runaway favourite to take the title and the £10,000 prize next month at the Champion of Champions event in Luton.
Raise a Toast with Sky Poker
One of the oddest but most definitely welcome promotions by a poker room we've seen a while at Sky Poker this week, as the top poker room has teamed up with Thresher to offer a massive 40% off all wine and champagne this Christmas. Simply log onto the Sky Poker website today and print off the voucher, and remember, no playing when you've had more than two glasses.
Kevin Allen wins 'Chase the Chair' Seat
29 year old Kevin Allen from Romford is the first of two online players to win a Ladbrokes Poker Chase the Chair seat, which has won him a seat worth $120,000 in the Ladbrokes Poker Million on Sky Sports. After winning a LEOCOP event he automatically qualified for the LEOCOP Masters which he won on the 22nd of November and it has sent Kevin into a semi final with Jonas Danielsson, Hendon Mobsters: Barney and Ross Boatman, Ryan Fronda, Ciaran O'Leary, Liam Flood and Kenneth Sorensen.
Kevin said: "I'm over the moon. I won the LEOCOP Pot Limit event a couple of weeks ago and didn't even realise that this put me in the running for an invitation to the LEOCOP Masters and ultimately a shot at the Poker Million Crown, until my mate pointed it out the next day. This sort of thing just doesn't happen to me and everything from this moment on is icing on the cake. I'm really excited to think that I'll be playing in a tournament with over a million in the prize pool especially as I always watch the Ladbrokes Poker Million on TV. I can't believe that this time round instead of watching, I'll be in it"
Edward Ihre MD of Ladbrokes Poker said: "It's a great opportunity for any player and possibly a position they can use to their advantage, after all Kevin has not played a heat, so no one has a clue as to how he will approach the game! There is one last chance to win a satellite to the Ladbrokes Poker Million semi-finals and that is this Saturday, although you should hurry, you have to win one of the daily Chase the Chair Freerolls and they close on Friday."
First problem Gambling Clinic Opens in the UK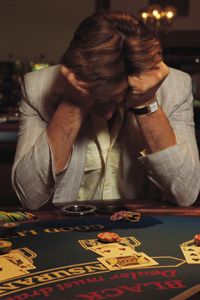 A UK National Health initiative to tackle problem gambling has opened the first National Problem Gambling Clinic in Soho, West London this week. Staff include psychiatrists, psychologists, family therapists, debt management experts from the Citizens Advice Bureau and other specialist therapists for the 12 month trial.
Dr Henrietta Bowden-Jones, from the clinic, said: "We have developed a unique treatment package to address specific difficulties that are common to problem gamblers. Due to the nature of their addiction, gamblers' finances are often in bad shape so an important part of treatment is to tackle debt management and employment issues. We also address the needs of clients' partners and family members who have been affected by their gambling disorder and any coexisting mental health conditions such as depression."