Pokerstars ban Sharkscope, FTOPS X begins today and more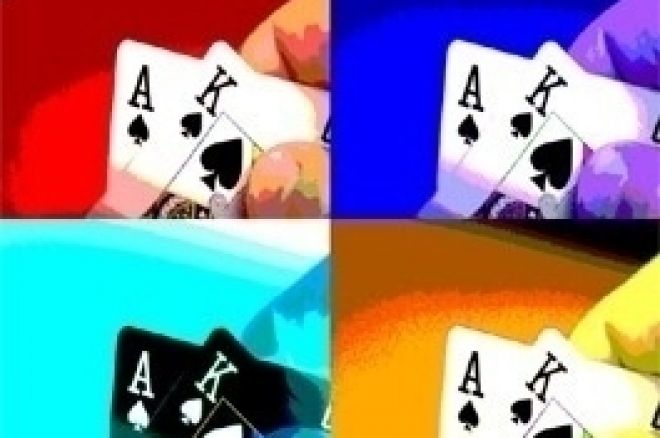 Pokerstars ban Sharkscope
Although many poker rooms have had a relaxed attitude towards 'data-mining', Pokerstars.net have always had a clear and firm stance that it is no allowed on their site. This was cemented this week with the news that the top online poker room have officially banned Sharkscope use on the site.
Sharkscope is a subscription website that provides you with statistical information about the winrates of SNG players. Although it doesn't specifically give you information about the playing tendencies of a player, it will tell you whether they are a big winner or loser online. Other programs that are banned on PokerStars include Poker Edge, Holdem Hawk, Poker Crusher, Online Holdem Inspector, TheCashDB, SpadeEye, and Sixth Sense.
Sharkscope falls into the category of a 'program that works off of a central database of player profiles or hands played' which is prohibited in Pokerstars. Also any software that without human intervention involve the "practice of datamining," or "offer direct game play advice on the appropriate action to take" are also strictly against PokerStars' Terms of Service.
This is bad news for Sharkscope, for whom Pokerstars.net make up the biggest percentage of their searches (because they are by far and wide the busiest poker room for SNG traffic) but good news for any players who believe that their anonymity at the tables is important.
Norwegian Championships return to DTD
The hugely successful Norwegian Poker Championships at Dusk Till Dawn will be returning in 2009. Every UK player and Norwegian alike agreed it was one of the best organised and most fun events of the year and this has been mirrored by a return to the Nottingham poker club. The championships will take place on 30th March to 5th April and will comprise of 5 events:
• Texas Hold'em Limit main event £500
• Head2head tournament, max 64 players
• Omaha Pot Limit
• H.O.R.S.E
• Texas Hold'em No Limit
DTD Anniversary Cup to guarantee £100,000
More big news from the Nottingham Poker Mecca, the £1000 Anniversary Cup Main Event will now have a £100,000 guarantee to celebrate a year of successful running of the club. Using the WSOP Main event structure of 20,000 chips and 2 hour clock will make this a true test of skill and it looks like bragging rights as well as a huge cash payout will be at the final table of this event.
FTOPS X begins today
The latest instalment of the Full Tilt Online Poker Series is upon us for 25 events and more than $15 million in guaranteed prize money. This includes a $5000 high rollers event and a $2.5 million guaranteed main event on November 16th. You can qualify a number of ways in satellites to suit all bankrolls for every event on this packed schedule:
Event #01 Wednesday, Nov 5th at 21:00 ET, $200 + $16 NL Hold 'em 6-Max $1M Guarantee
Event #02 Thursday, Nov 6th at 14:00 ET, $240 + $16 PL Omaha Knockout $200K Guarantee
Event #03 Thursday, Nov 6th at 21:00 ET, $500 + $35 NL Hold 'em 3 x Shootout $300K Guarantee
Event #04 Friday, Nov 7th at 14:00 ET, $300 + $22 NL Hold 'em 1 rebuy and 1 add-on $600K Guarantee
Event #05 Friday, Nov 7th at 21:00 ET, $200 + $16 Limit Hold'em 6-Max $150K Guarantee
Event #06 Saturday, Nov 8th at 14:00 ET, $500 + $35 PL Omaha 6-Max $350K Guarantee
Event #07 Saturday, Nov 8th at 16:00 ET, $100 + $9 NL Hold 'em Rebuy $600K Guarantee
Event #08 Sunday, Nov 9th at 14:00 ET, $240 + $16 NL Hold 'em Knockout 6-Max $600K Guarantee
Event #09 Sunday, Nov 9th at 18:00 ET, $300 + $22 NL Hold 'em $1.5M Guarantee
Event #10 Monday, Nov 10th at 14:00 ET, $300 + $22 Mixed Hold 'em $250K Guarantee
Event #11 Monday, Nov 10th at 21:00 ET, $1,000 + $60 NL Hold 'em $1.5M Guarantee
Event #12 Tuesday, Nov 11th at 14:00 ET, $200 + $16 HA (half PL Hold 'em, half PL Omaha) $150K Guarantee
Event #13 Tuesday, Nov 11th at 21:00 ET, $500 + $35 HORSE $300K Guarantee
Event #14 Tuesday, Nov 11th at 21:00 ET, $200 + $16 NL Hold 'em Turbo $500K Guarantee
Event #15 Wednesday, Nov 12th at 14:00 ET, $200 + $16 PL Omaha/8 $150K Guarantee
Event #16 Wednesday, Nov 12th at 21:00 ET, $300 + $22 NL Hold 'em 6-Max Rebuy $1M Guarantee
Event #17 Thursday, Nov 13th at 14:00 ET, $200 + $16 NL Hold 'em 4 x Shootout 6-Max $250K Guarantee
Event #18 Thursday, Nov 13th at 21:00 ET, $300 + $22 Razz $150K Guarantee
Event #19 Friday, Nov 14th at 14:00 ET, $200 + $16 NL Hold 'em $400K Guarantee
Event #20 Friday, Nov 14th at 21:00 ET, $200 + $16 Stud/8 $100K Guarantee
Event #21 Saturday, Nov 15th at 14:00 ET, $500 + $35 NL Hold 'em Heads Up $500K Guarantee
Event #22 Saturday, Nov 15th at 14:00 ET, $5,000 + $200 NL Hold 'em Two Day Event 6-Max $2M Guarantee
Event #23 Saturday, Nov 15th at 16:00 ET, $100 + $9 PL Omaha Rebuy $400K Guarantee
Event #24 Sunday, Nov 16th at 14:00 ET, $120 + $9 NL Hold 'em Knockout $500K Guarantee
Main Event Sunday, Nov 16th at 18:00 ET, $500 + $35 NL Hold 'em $2.5M Guarantee