Freerolls Galore @ UK.PokerNews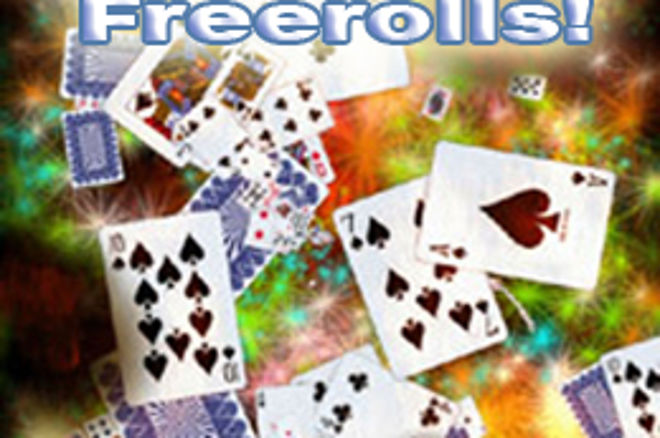 PokerNews is so proud to present these Freerolls for our players. There are tens of thousands of dollars of free value available. Anyone that has never signed up exclusively through UK.PokerNews is available to sign up, claim the sign up bonuses and play in these Freerolls. For more information on signup bonuses check our Online Poker page.
These Freerolls are great value. Not that many people enter them, which makes these insanely great. People have recently qualified through the UK by beating under 30 people to win a 12k trip to Australia. This could easily be you next time. Why grind 10 cent poker forever when you could be in a main event at a world class casino in no time (and for free)?
In the impending future Titan Poker is having a $25k and a $12.5k Freeroll for the Aussie Millions, a $8k Freeroll for the PokerNews Alpine Cup, and monthly $2500 Freerolls all exclusively for players that sign up to Titan through UK.PokerNews.
Poker770 is putting up over $30k in Freerolls including TWO Aussie Millions Freerolls, two $8k PokerNews Cup Alpine Freerolls and monthly $2770 Freerolls. Some of these tournaments need a password upon signing up, so make sure to check all the details on the Freeroll page.
There are also regular $500 Freerolls from Hollywood Poker, some big MANSION PokerNews Cup Alpine Freeroll action, a Sun Poker EPT Freeroll and Cellsino $5k Freerolls all coming up in the next two months.
Signing up is a good idea because you can play in future Freerolls also. To play in these Freerolls the norm is to download the site via UK.PokerNews, register a new account and make a minimum deposit. Check out the strategy section to make sure you turn your deposit into a profit.
Make sure to check the Freeroll page for the dates and details of all these fine tournaments as they may vary. Some have point requirements and others require a password so make sure to read the details about the tournament. If you have any questions about these tournaments please ask about them in our forum or send a message to us.