Eastgate and Dwan win Premier League heats, Moorman on top at GUKPT Main Event and more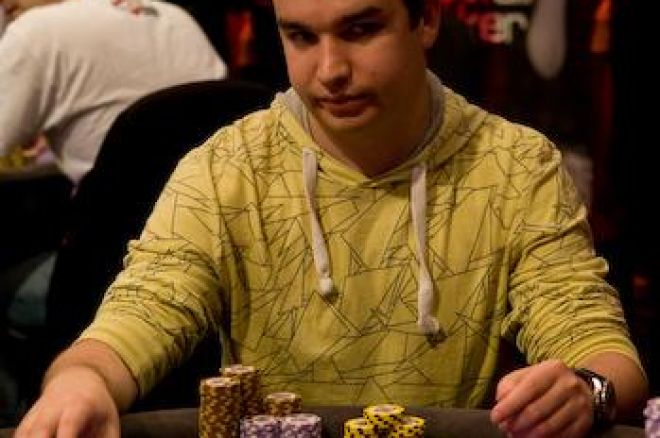 Eastgate and Durrrr book wins in Premier League
We are reaching the end of the heat stages of the Party Poker Premier League and the young guns have scored big in heats 7 and 8. Thomas 'Durrrr' Dwan won his first heat yesterday but unfortunately for everyone else, JC Tran continues his good form by coming second. Peter Eastgate is also showing he was just no flash in the pan by winning heat number 8 against Juha Helppi. This puts JC Tran and Eastgate in first and second place respectively going into the final heats today. Stay here for all the news when we find out who will be the Premier League III champion.
Here are the standings heading into the next heats:
1. JC Tran - 32 pts.
2. Peter Eastgate - 26 pts.
3. Tom Dwan - 22 pts.
4. Juha Helppi - 20 pts.
5. Vicky Coren - 18 pts.
6t. Tony G - 16 pts.
6t. Roland de Wolfe - 16 pts.
8. Phil Hellmuth - 13 pts.
9. Annette Obrestad - 12 pts.
10. Andy Black - 10 pts.
11. Nenad Medic - 9 pts.
12. David Ulliott - 6 pts.
Moorman takes the lead in GUKPT Grand Final
Online player of the year contender Chris 'Moorman1' Moorman is yet to make his mark on the live tournament circuit, despite dominating the online variety for more than two years. He is, however, in pole position to save the best till last in 2008, as he currently holds a massive lead in the Grosvenor UK Poker Tour Grand Final at the Vic in London.
87 players turned up for day 1a of the £3000 main event including a number of past champions and Tony Cascarino and Sam Trickett have made it into day 2. Other notable players of going into Saturday are Robin Keston, Daniel Carter, James Akenhead, Stuart Rutter and Surinder Sunar. But the man nobody in the field will want with chips has a huge stack, as Moorman holds 139,100 which is way above the average.
Day 1b continues today and join us next week as we crown the grand final champion of 2008:
Day 1a Chipleaders courtesy of Blue Square
Christopher Moorman 139100
Jeffrey Duvall 100400
Long Zhang 93300
Anthony Cascarino 87900
Ariel Adda 81400
Panicos Ellinas 80700
Robin Keston 71000
William Martin 63200
Daniel Carter 55800
Stuart Rutter 48200
Big week for UK Poker next week
Next week will see a lot of UK circuit players with a tough decision on their hands, as three big festivals take place at the same time. There is the Gala Coral British Poker Tour (GCBPT) grand final in Bristol, with a £1,500 main event. The Dusk Till Dawn Anniversary Cup with a WSOP style main event and a rare seven card stud side event and finally the Luton Christmas Cracker festival which also will be hosting the GUKPT Champion of Champions event.
All three have great reasons to gravitate towards them. The GCBPT is one hell of a sought after title and this is your last chance in 2008 to win one. DTD will be in festive spirits celebrating 1 year of fantastic business as well as an amazing structure and the Luton Cracker is not only a fantastic tournament but also is a whose who of poker when the Champion of Champions event starts. The one great thing about DTD and the GCBPT is that at least 70 odd GUKPT champions will be missing from the fields, which makes them awesome value.