Cryptologic and Boss Media merge, GUKPT Champion of Champions and more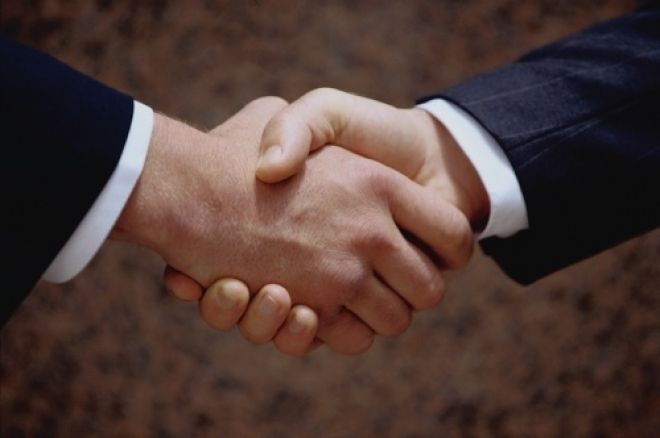 Cryptologic merge with BossMedia
News today of an inevitable merger between to major poker networks. The Cryptologic network have entered into a strategic poker agreement with Boss Media network, which will see them move their clientbase over to Boss in the first quarter of 2009. This move is estimated to both show significant growth for the networks and also reduce costs in the region of $12-15 million per year.
"CryptoLogic's aggressive action on its new strategy, as witnessed in several recent announcements – and our new agreement with Boss Media, is a major step in our journey back to growth, profitability and returning shareholder value," said Brian Hadfield, CryptoLogic's President and CEO. "This partnership provides our poker customers with access to one of the largest poker networks in the world, while helping CryptoLogic reduce costs substantially. Also, it will allow us to focus on the continued development and licensing of the Internet's most innovative casino games, and to leverage our lead in branded content games in partnership with the world's top entertainment brands."
Cryptologic have seen traffic plummet since pulling out of the US market and losing several major skins such as Betfair, Littlewoods and William Hill. In recent years the traffic ratings in online poker has become very top heavy, with the top 4 poker rooms taking the lion's share of the online poker community. This merger will be both great news for the skins and networks involved, but also all of us poker players who will likely have more options when looking for busy poker rooms as well as potentially improved loyalty programs, as the related skins have to be more competitive.
GUKPT Blackpool is underway, Champion of Champions details announced
The penultimate stop on the Grosvenor UK Poker Tour kicks off today, as the G Casino Blackpool hosts the latest £1000 main event before all eyes are on the grand final at the Vic. This week more details were unveiled on the Champion of Champions event, which is a £75,000 freeroll for anyone who has won a GUKPT festival event.
The Champion of Champions tournament takes place at the G casino in Luton on Thursday 4th December. What makes it unique is that each player starts with a chip stack that is directly proportional to the size of the event they won, so players who have won side events with a buy in of up to £300 will receive 5,000 chips; for side events with a buy in of more than £300, 7,000 chips will be awarded; winners of the £1,000 main events will receive 10,000 starting chips and the player who wins the £3,000 Grand Final will start with 15,000. Another unusual feature of the event is the way the prize pool will be distributed. Before the tournament starts, players will be asked to vote on two possible prize structures and the one with the most votes will be used for the event.
Jeff Kimber is currently the bookies favourite at 15/1, he has won two tournaments so far this year and is currently the chip leader on 15,000 starting chips.
Jonathan Little wins 2nd WPT Title
Jonathan 'FieryJustice' Little has captured the WPT Foxwoods title, making him the 9th multiple WPT champion. He outlasted a tough final table that included Mike Matusow and David Pham to capture the trophy and over $1 million dollars:
1st: Jonathan Little - $1,120,310
2nd: Jonathan Jaffe - $670,636
3rd: Charlie Marchese - $337,256
4th: David Pham - $240,344
5th: Jack Schanbacher - $182,196
6th: Mike Matusow - $124,048
Tony G and the Devilfish confirmed for the Premier League
Lock up your daughters and plug your ears, two of the badboys of poker have confirmed for the Party Poker Premier League at the end of the month. Tony G and Dave 'Devilfish' Ulliott have put their names down for the specialist TV league format, joining names such as Vicky Coren, Roland De Wolfe and Annette Obrestad.
"I'm looking forward to the Premier League and am determined to take it down," said Ulliott. "Tony G has as much chance of beating me as winning Strictly Come Dancing."
"I have been itching to play and finally win the Premier League - it is the event I look forward to the most. It goes without saying, but I am really, really looking forward to crushing the Devilfish," said Tony G.