Pokernews Credit Crunch Buster: Impact of Recession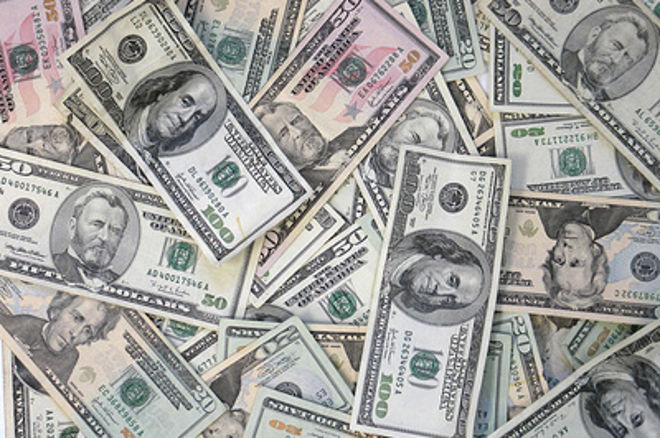 The recession does appear to have hit UK poker this week with the news that the £5 million Casino Red in Huddersfield has closed down after just eight weeks of trading, which means that around 100 jobs may be lost. Many of the staff were poached from other casinos near Huddersfield and the venue has less than 30 days to fine a new investor. The owners blame a 40% drop in forecasted turnover which seems very rash to announce bankruptcy so soon. Was this an oversight by the planners or just an early warning sign of the credit crunch affective bricks and mortar casino turnover?
On balance, you only have to go an hour and a half up the road to Blackpool to make the argument against; as the recent Grosvenor UK Poker Tour festival there has stuck two fingers up at a recession. 341 players made it for the £1000+£60 main event, which is the highest yet for the 2008 tour. The side events also were packed out, with an average of 200 players for each event and an amazing 175 players for an Omaha event (Which usually look like a sit and go at UK festivals) as well as some massive cash games going on. The numbers were well over 100 for the hold'em side events at the Vic this week too.
Of course this doesn't all mean that we should be booking hotel rooms and getting a first class train to every festival on the UK circuit, because live poker is very expensive. You only have to look at the amazing article written by Dusk Till Dawn Tournament director Simon Trumper to realise this. In the same year he was contesting the European player of the year title and making final after final, he almost went broke because of the travel expenses that came with it.
Contrast this with internet poker where the only expenses are your internet connection and an influx of tea and snacks, and there only seems to be one winner. Don't let this put you off live poker though, just always be mindful of travel expenses and factor them into your bankroll management. I once played a tournament in the UK and after hotel and travel, I realised I had to come 5th to break even. Remember that winning your seats online usually gets your more than your fair share in travel expenses and after that, events within driving distance might be your best bet.
Also pay close attention to how many day 1s a tournament may have, because this does make a big impact on your expenses if it's a UK event (It doesn't matter so much when it's abroad because you are usually there for the duration). My general rule is that I prefer to go for a day 1a if the casino is under 3 hours drive from my house and opt for day 1b if it's any further. The reason being that I can just drive there and back the same dame and recuperate before returning on day 2 (Or lick my wounds if I didn't make it) which saves money on hotel expenses.
However, if it's a long distance from my home then I prefer to opt for day 1b and get a hotel, which is obviously expensive but has the advantage of shortening the number of days of the tournament for you – if you pick day 1a and have to get a hotel then you are stuck in a distant city for an extra needless day and have to pay at least one more nights stay than you needed to.
This week's Pokernews Credit Crunch Busters
We are pretty desperate to send you to Australia for free even if you don't want to, as once again we give you an unbeatable offer of two free shots at an Aussie Millions package, this time courtesy of Full Tilt Poker. All you have to do is open up a new