Barry Greenstein Poker Legend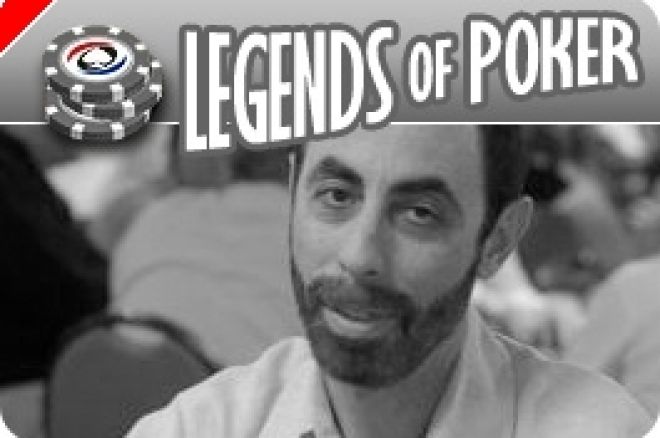 Barry Greenstein was born 54 years ago in Scottsdale, Chicago. Barry started playing cards at a very young age, starting with Gin Rummy and Hearts, followed by poker. His parents quickly saw that Barry seemed to have a natural talent for the game and encouraged him to approach the game as analytically as possible. Barry had a lot of spare time on his hands as school wasn't really occupying him too much. He had already skipped a grade, and Barry cruised through elementary- and middle school without a problem.
When he was 12, Barry started playing poker tournaments with friends and family members, regularly winning against people who had been playing poker for years. Although he managed to win some money with these games, it was of course far too early for him to start focussing on a poker career. His parents were encouraging him to go to university after he had finished school, and also Barry himself felt the need be a productive part of society, something he thought would not be possible as a poker player. From a young age Barry dreamed of making enough money to help those less fortunate. Besides poker, Barry kept himself busy during his teen-years by designing computer software. He wrote his first program at the age of 10, and by the time he turned 15 he had finished his first real software product. This was during the late 60' and early 70's when computers were anything but an everyday product.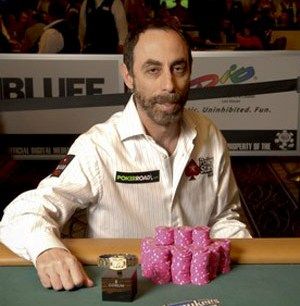 It wasn't surprising, therefore, when Barry decided to study computer science at the University of Illinois. While he spent his days studying, his nights were spent playing poker. He managed to make thousands of dollars by playing homegames during his time at university. After getting his bachelor in computer science he went on to get a PhD in mathematics. Thanks to his poker income, it was no problem for Barry to keep on studying for 10 years. But everything changed when he met Donna. They got married, and in order to take care of her and her 3 children, Barry decided it was time to get a real job. Due to his fantastic references form the university, it didn't take long for Barry to find a job with a small software company called Symantec. He clarified in his contract that he would need some time off every now and then to continue his study at the university.
But everything ended up coming a little different than expected. Once Barry and his family had moved to Silicon Valley, everything suddenly went very fast with Symantec. At the same time, however, the company grew more and more dependant on a certain person named Barry Greenstein. This went so far that the company was running the risk of going bankrupt as soon as Barry would take some time off for university. His PhD was therefore put on halt and Symantec became his priority. By this time Barry had also already located the poker games in the neighbourhood and continued improving his game and his income. By the late 1980's Barry and his wife Donna had two more children, and they all seemed to be one big happy family. Especially when, in 1986, Symantec launched the program Q&A, which became a huge success, and I'm sure you all know what became of Symantec since then. The success of the company was greatly due to Barry Greenstein, and he himself also says Symantec is one of the achievements in his life he is most proud of.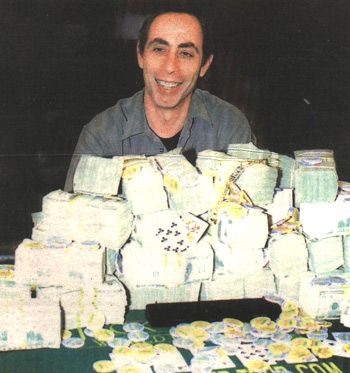 In the early 1990's Barry's life took a turn for the worse when his wife was diagnosed with multiple sclerosis, and as if that was wasn't bad enough already, his daughter Melissa started suffering from a liver disorder. In order to be able to care more for his family, Barry decided to quit working the long days at Symantec and chose his poker career instead, so he would be making enough money and simultaneously have enough time to be there for his family. His daughter finally had a liver transplant, but his wife was unable to get used to the new lifestyle and her and Barry ended up getting a divorce. After a long legal battle Barry managed to get custody of the kids, but he did lose a great deal of his fortune in the process. At the same time, however, his poker career was running great, and he even decided to give the higher buy-in tourneys a shot. Where better to do this than at the World Series of Poker. He buys himself into the Main Event in 1992, but that wasn't very successful. He ended up in 22nd place from a starting field of 201 players and received $8,080 in prizemoney, which didn't even cover his buy-in.
After the WSOP Barry went back to making his money with cash games. This is also where he met Mimi Tran while playing the $3/$6 tables, and once they got to know each other the two players made a deal. Greenstein was eager to learn Vietnamese, and in return he would help Tran improve her poker game. Over the next 10 years Tran turned into one of the best female No Limit Hold'em players worldwide, while Barry was now able to communicate with many of his Vietnamese opponents at the poker table. In the end Barry said that he could never improve his Vietnamese beyond the 3/6 level (when compared to poker). For 10 years Barry was active in all the big cash games in California and Las Vegas and left everywhere with a big profit.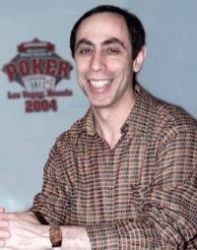 Only tournaments remained to be unsuccessful for Barry. Although he did cash regularly, and even won a tournament or two, these were not the well known tourneys where the big money was at. At the same time he was also working on developing his cash game skills in other poker variations. This went on until he believed to master every game to an equal degree. It took until 2003, but then Barry was finally rewarded with the tournament success he had been anticipating for so long. It was the Million Dollar Seven Card Stud tournament, organised by Larry Flint, where 8 players all put up a buy-in of $125,000 to create the million dollar prizepool. Greenstein won the event and took home about $770,000. The great deal of this prizemoney went directly to Children Incorporated, a charity organisation for kids in third world countries all over the world. Barry also decided to send out roughly 400 cheques, worth $1,000 each, to the many volunteers working for the organisation. As a result he received dozens of thank-you letters and Barry felt like he had finally reached his goal. Barry had always wanted to be a philanthropist and help people in need.
From this moment onwards, 'The Robin Hood of Poker' decided to always give away his tourney winnings to a charitable organisation. This added up to be a huge sum, as in 2004 Barry took down a WPT Event, winning $1.2 million in the process. He had lost a big part of his stack early on in the tournament and decided to throw the rest of his chips in on a straight draw, in order to make his flight back home. He ended up winning the hand and made it to the end of the day. The next day he repeated this ritual, and once he actually had a stack back he decided to really go for the win. And it happened; Greenstein won his first important poker title and he, together with the charity organisation, couldn't have been happier. Later that year Barry received another great reward after taking down the $5,000 Deuce to Seven Event at the WSOP and winning his first bracelet.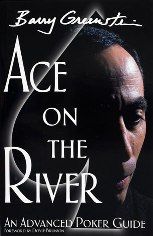 One year later 'The Bear' secured his second bracelet. This time he won the $1,500 Pot Limit Omaha tournament, and again $150,000 went to a charity organisation. Meanwhile he had also written a chapter for the book Super System II. He had first turned down the offer because he felt like he wasn't being asked because of his poker skills but because of his name. However, after playing in the biggest cash games next to Doyle Brunson and playing very successfully, he was asked again, and this time it was because of his poker knowledge. After finishing the chapter for Super System II, it didn't take long for Barry to publish his own book, and in 2005 he brought out 'Ace on the River'. Nowadays, Barry hands out a copy of his book to every player that kicks him out of a tournament. In 2006 Barry won another WPT title after taking down the WPT Invitational and he became a member of Team PokerStars.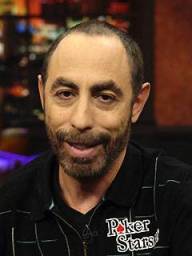 2008 has also turned out to be a good year for Barry. He won his third bracelet during this year's WSOP in the $1,500 Razz event, and cashed in the $50,000 H.O.R.S.E event for the third year in a row, making his second final table. And this although Barry had once said that he wasn't sure how long he could still play poker at the highest level, as his age would eventually start effecting his poker game. For now it doesn't look like that should be a problem for him. Greenstein is also a regular guest in poker shows on TV like High Stakes Poker. In 2007 he made the famous comment "LOL donakments" while on the show after winning a pot. The comment was part of a sidebet on the 2+2 forum, which rewarded him with $10,000 for a good cause. This also motivated others to reward Barry for his attitude, and he received an additional $27,000 to give to charity.
I'm sure we will still be able to enjoy Greenstein at the tables and on poker shows for quite some time. Even when he's not playing poker actively, he is also involved in many poker projects, as for example the company GreenBok, which he started together with his stepson Joe Sebok. We can only hope to have Barry stick around for a while and reach some more final tables in the process. After all, it's all for a good cause.