WSOPE Main Event - Day Three Over, Day Four Underway.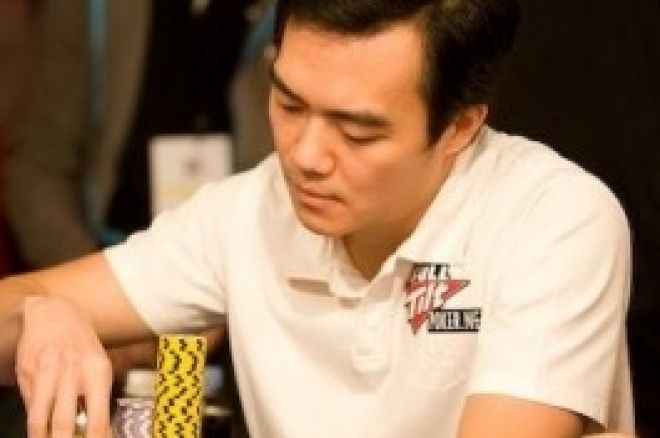 Day three of the 2008 World Series of Poker Europe Main Event is in the books, and day four is underway as we speak. The Empire Casino in London has been seeing plenty of top poker action. Day three ended with only 24 players left, and this was the day that 67 players made the money. Everyone was in a good mood as this wound down! Included in the final 24 players to make the cut to today were many big names making some final table possibilities very juicy. This was what the top ten looked like heading into day 4 courtesy of the PokerNews live update team:
John Juanda - 657,500
Daniel Negreanu - 653,000
Justin Smith - 650,000
Philippe Rouas - 573,000
Johnny Lodden - 478,000
Brian Townsend - 424,500
Bengt Sonnert - 346,500
Toni Hiltunen - 321,500
Soren Kongsgaard - 316,500
Ivan Demidov - 316,000
This was a pretty tough top ten to start day four, with pros from
many countries being well represented.
One can see by the chip counts that Daniel Negreanu had continued his impressive level of play at the WSOPE throughout day three by steamrolling through the field. He had several huge hands including a 'Daniel special.' After seeing a flop of



, Daniel got all the chips of adversary Harri Pehkonen in the middle. Daniel held the sneaky


for top two against Harri who couldn't get off of his


overpair. When the board bricked out Pekhonen was knocked out in 27th and Daniels monster stack grew. Negreanu is looking good to final table this tournament, which will be great for television ratings.
Another favourite to go deep is pro Johnny Lodden. He won a big pot to bolster his stack near the end of day three and really showed he isn't afraid to gamble and is playing to win. In an all-in preflop confrontation, Lodden showed down


against the


of his opponent Panicos Panagi. The board played out





, Panagi came 26th for £28,960 and Lodden moved up in the chip counts.
John Juanda as the chip leader must be terrorizing the table. John is regarded as one of the purest pre-flop players ever, so making moves against such a huge stack of chips will never be easy from here on in. Unless he gets unlucky from some bad suck-outs expect to see him go far.
Other notable players that started day four were Andy Bloch, Mike Matusow, Scott Fischman, Mel Judah, and Erik Seidel to name a handful.
At the time of this publish, Bloch had busted in 23rd and Judah in 21st, both falling victim to Juan Juanda who is running unbelievably well. He is spiking every ace and rivering every gutshot needed so far today to keep busting out the short stacks. Eric Seidel also has busted out in 19th place when his short stack met its eventual doom.
Here is how tomorrow's big money will pay out:
1. £ 868,800
2 £ 533,950
3 £ 334,850
4 £ 271,500
5 £ 217,200
6 £ 171,950
7 £ 135,750
8 £ 108,600
9 £ 81,450
Today they are playing down to the final table, so as of now 9 more to go of the 18 who remain... All the updates from day four as they happen are available by going to the live reporting link.