William Hill move to iPoker, Cryptologic in talks with PartyGaming and more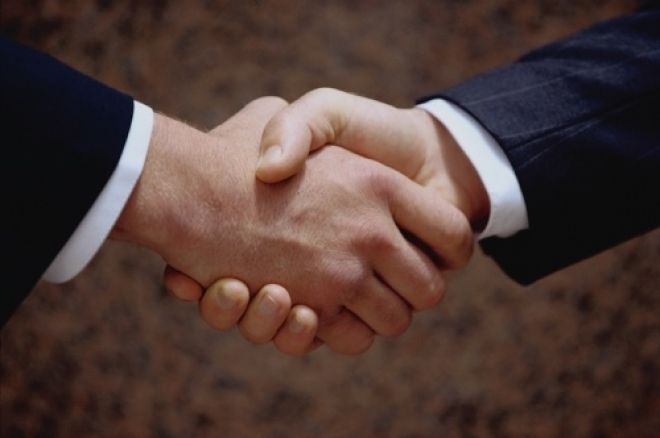 William Hill moves to iPoker
The big online news of the week is certainly William Hill partnering with Playtech to form a joint venture called William Hill Online. The sports betting giant will be leaving the Cryptologic network for their poker operation and joining the fast growing iPoker network in January 2009. For about a year, customers will be able to play on William Hill at both networks.
This is excellent news for nearly everyone involved in the partnership. William Hill will surely see an increase in poker revenue and the booming iPoker network will see a huge influx of new poker players. Having recently acquired Mansion Poker, there seems to be no stopping iPoker as they challenge Full Tilt for the position of 2nd biggest poker room. This is also good news for current iPoker regulars, as the William Hill skin attracts a lot of sports gamblers taking a shot at poker.
This news is only concerning for the Cryptologic network which has been dropping down the online traffic rankings at an alarming rate, however….
Cryptologic and PartyGaming locked in talks?
According to the Financial Times, PartyGaming PLC and the Cryptologic network are currently in talks about a possible merger. Cryptologic announced yesterday they have entered into a five year licensing deal with PartyGaming, in a statement they said:
"We are delighted to welcome PartyGaming as our latest partner. This is one of CryptoLogic's biggest customer wins of the year and an endorsement of the branded games element of our new strategy. It proves that when you combine great innovation and excellent execution, you get expansion. PartyGaming has chosen six CryptoLogic games that represent four different partnerships with world-famous entertainment brands. It is a clear validation of CryptoLogic's branded gaming strategy - and our success in delivering a superior customer experience."
PartyGamings share price went up by 3% yesterday after an all time low. The idea of PartyPoker and Cryptologic merging seems an ideal partnership for the two operators that have not had the best couple of years and would surely see the combined new brand become a real contender for the 'big three' in online poker.
Nali Kaselias wins the Pokernews Cup Main Event
The main event of the second annual Pokernews Cup in Melbourne came to its conclusion yesterday, with Nali "Iraqi Nick" Kaselias overcoming Kenneth Damm in a lengthy heads up match for the trophy. Kaselias went to the final table with just under the chip lead and had to best a tough table which included APPT Sydney Champion Grant Levy (Whose brother went out with my sister for a while, small world huh?) and chip leader David Gorr. By the time he got heads up with Damm they were even in chips, and after an hour of grinding he finally managed to get the money in the middle with ace-jack against the king-nine of Damm and hit jacks full of aces by the turn. Kaselias is $250,000 better off thanks to another hugely successful tournament from Pokernews and here is looking forward to the next one.
Tories planning to get tough on Gambling
The Tory party plan to shake up the gambling laws that have been relaxed by Gordon Brown's government, after the number of betting addicts reportedly have risen by 25%. Nearly 38,000 people called GamCare's addiction hotline last year compared with 2006, they have also reported that over 1 million children have a gambling problem and the average UK debt has also gone up 7%.
The proposals include banning gamblers using credit cards and the advertising of gambling companies to face tougher rules. Tobias Ellwood, the shadow gambling minister, said they would be reversing many of the new rules under the 2005 Gambling Act, which they said were 'dangerous': "Gaming must be seen as a form of entertainment where you're likely to lose money, rather than win."
So the proposals would not exactly be a UK version of UIGEA, because it would only be credit cards that would be removed from the payment options (Which makes up over 30% of payments into online poker rooms). It does, however, ring alarm bells and certainly makes one hope the US sort out their own issues with online gambling soon, to put off this or future governments from coming down hard on online gambling.