46% of the UK dont trust Gambling Operators, Betting Markets on the International Poker Open and more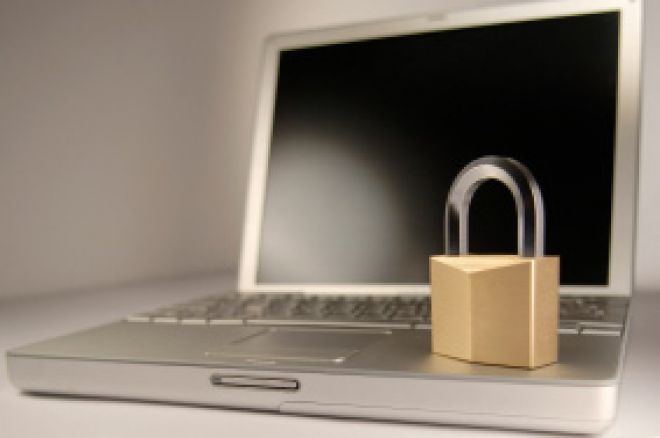 UK Gambling Industry not trusted by the public
Nearly half of the UK population claim they do not trust the gambling industry to protect their identity, according to market research firm iD Factor. The survey suggests that online gambling operators are trusted less than any other sector to handle personal information; even though to date there are no recorded data protection breaches.
The survey asked 1000 members to rank from 1 to 10 how highly they trusted a number of industries for data protection, nearly 46% gave companies associated with gambling the lowest rating possible. The top ten worst look like this:
1. Gambling companies including casinos, online gaming sites & interactive TV gambling programmes: 45.7%
2. Central Government: 23.7%
3. Local Government: 19.1%
4. Retailers: 17%
5. Travel Companies: 16.2%
6. Mobile phone service providers:%
7. Mortgage brokers, independent financial advisers & stockbrokers: 13.7%
8. Utility companies: 13.2%
9. NHS: 11.4%
10.Bank & Building Societies: 10.7%
Karyn Bright of identity management from GB Group commented:
"This is a broad brush customer survey with a broad range of the population," she said. "We asked who they trust with their personal information and the processes around it in terms of data information. There is a perception out there about the gaming industry that is not backed up by reality.
"There has been no breach in gaming, unlike other sectors. I think the gaming industry needs to shout more about its processes. It needs a PR campaign on behalf of the industry. It does understand the importance of protecting data and the processes needed partly because it is very much a technology driven industry, particularly in the remote gaming area. The gaming industry is locked down from payment processing to the platforms. It is genuinely difficult to get to customer data. It has got the most robust social responsibility approach of anybody."
Bright also suggested that gambling suffers from an age old stigma, despite age and identity verification measures on gaming websites were superior to those used when purchasing alcohol or knives online. Richard Law, CEO of the GB Group added:
"These results show a real need for gaming businesses to shout much more loudly about the strong stance they have taken on issues of social responsibility such as preventing underage gambling. Those of us who work in the industry know that it is one of the most rigorous in this respect, yet the playing public still perceives it to be the least trustworthy of all the major sectors reviewed."
What we are learning here is nothing new, no matter how evolved and socially responsible modern gambling can become, it will always have a grey cloud hover over it from non gambling corners of society. I'm sure if a survey came out along the lines of 'would you trust a gambler to look after your kittens?' or 'Do online gamblers make good drivers?' the results would be equally as negative, especially from those that never gamble, who presumably made up the biggest percentage of the 46% who rated the gambling industry untrustworthy. All we can do is continue to promote responsible gambling across all mediums and take with a pinch of salt what some of the detractors say about the industry.
Place your bets for the International Poker Open
Boylepoker have opened up a betting market for next weekend's International Poker Open in Dublin. Marty Smyth, Neil Channing and Andy Black are all joint favourites at 150/1 each. A big number of established names are sitting at around 250/1 including Maria Demetriou, Jen Mason, Ian Frazer and Mad Marty Wilson. Very good value punts, possibly for an each way bet to make the final, include Gary Clarke and Collette Murphy at 300/1.
We like the look of both Maria Demetriou and Marty Wilson, Demetriou is on a bit of form at the moment having just won the Sky Poker UK Tour and in the case of Mad Marty, well, the young players will have no idea how to handle him at the table and if he gets chips, we will do some damage.
Sit and Go Championships at Betfair
To celebrate introducing a flat fee of no more than $10 to all sit and go tournaments, Betfair Poker are running weekly SNG leagues for the rest of October. Not only will your profits go up because of the reduced entry fees, now you can win a share of a weekly $6,750 prize pool every week.
All you have to do is rack up the most points in a week in one of three stake categories – lightweight, middleweight and heavyweight. The points of which are calculated like this:
9-seater SNGs - 1st place = 500 points, 2nd = 300 points, 3rd = 200 points; 6-seater SNGs - 1st place = 400 points, 2nd = 250 points; Heads up - 1st place= 200 points. Any other place will be -100.