Power Hold 'em Strategy by Daniel Negreanu and friends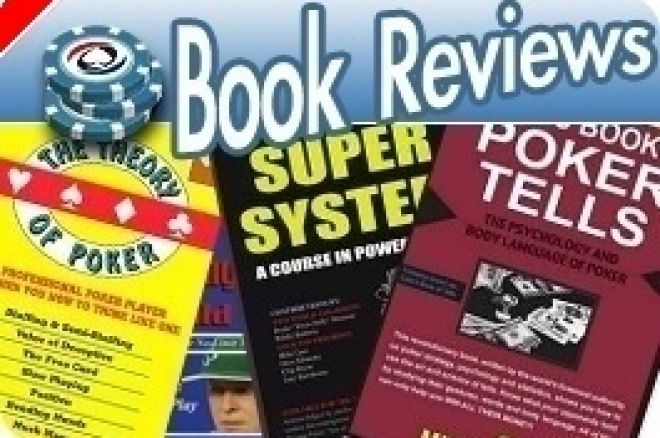 Needless to say the expectations of this book were extremely high to begin with. Poker Hold'em Strategy could become the successor of Super Systems II. With hindsight – and I could've known this from the start – these expectations weren't based on anything.
While Super Systems discusses all kinds of poker variations like 7-Card Stud Hi Low draw, Power Hold'em Strategy is solely about No Limit Texas Hold'em.
The book discusses a couple of topics and every chapter has its own dreamteam author.
The Chapters and the authors
Big-Bet No Limit Hold 'em, a strategy for novice tournament players by Evelyn NG (pages 25-77)
Winning at high limit cashgames by Ted Brunson (pages 79-136)
Playing No Limit Hold 'em online by Erick Lindgren (pages. 139-183)
Short handed online No Limit cash games by Paul Wasicka (pages 185-216)
Mixing it up by David Williams (pages 217–284)
Small Ball by Daniel Negreanu (pages 287-478)
Content
When I started reading I was somewhat disappointed. The book starts with a contribution from Evelyn Ng. She describes a system which she learned from Negreanu a couple of years back when she had to play a No Limit Hold'em tournament and had never done this before. This already says a lot about the skill level she is addressing in this chapter. Some main points of this strategy include: only play your premium hands, but if you play them, play them aggressive. When your M starts dropping, you start playing more hands, but still aggressive. Does this strategy sound familiar? Of course it does. This tactic is discussed better and in more depth in the Kill Phil books. All in all this is a contribution that can immediately be scrapped from the next print.
The same can be said about Todd Brunson's contribution. All it really does is improve Todd's bank statement. When looking at the topic, this chapter should be the highlight of the book. High stakes cashgames. You'd expect to hear about the best players in the world taking out the one rich sucker at the table. But no, none of that. Again a chapter that the book could have done without.
The Erick Lindgren Chapter is where things finally start to brighten up. Erick talks about playing online and gives some helpful advice on this. He talks about online tells and betting patterns, and just this chapter alone makes the book worth getting in my opinion. The strategy part for short stack tourneys is also very good. I also liked his attention for the short stacker. I always need to laugh when I hear comments like, "short stackers are the worst thing in the world". Lindgren doesn't seem to have a problem with them and does well at describing a short stack strategy and how to defend against it.
The contribution by Paul Wasicka was a little less impressive, but only a little. Wasicka takes over the short handed part and does a good job at it. Of course we all knew that Wasicka can play poker, but I wasn't aware that he could also write. Paul pays a lot of attention to detail and describes various options for different situations. Wasicka also talks about online tells in his chapter, but I wouldn't say I overlaps with Lindgren's Chapter. It's more an addition. Towards the end of the chapter he describes topics "Flopping a Set", "Squeezing", "small pocket pairs", etc. Wasicka's contribution was definitely not a disappointment.
Neither was the contribution by David Williams. In the chapter "Mixing it up", he describes situations in a way you would expect from Dan Harrington. Hand for hand the reader is given insight into the thinking process of David Williams. The two parts that really stood out in this chapter were 'Understanding your image" and "bluffing concepts".
The rest of the book (about 130 pages) is reserved for the master himself. Small Ball poker by Daniel Negreanu. For those of you who want to spend a night learning a concept that they can use for the rest of their poker career, I'd recommend this one. The chapter takes a very close look at the theory behind Small Ball poker and Negreanu does a great job at describing the different stages of the game and I really enjoyed reading Negreanu's chapter.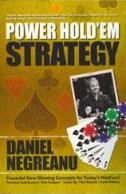 Titel: Power Holdem Strategy
Author: Daniel Negreanu
Pages: 518
Publisher: Cardoza Publishing
Language: English
ISBN: 1-58042-204-7
My final judgement is therefore very positive. After what I though was a disappointing beginning, the rest of the book does well at meeting the high expectations. In the foreword the publisher claims that this book is in his personal top 3, and I couldn't agree more. This book should be part of every poker book collection.