Johnny Chan - Poker Legend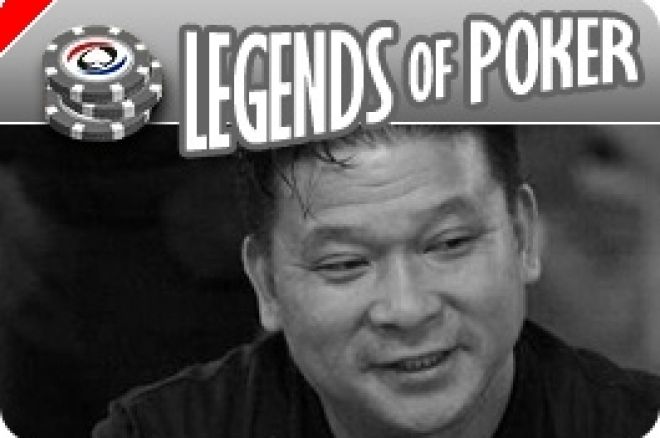 Johnny Chan was born in Guangdong, a province of Guangzhou, China, in 1957. Since then he has become one of the greatest poker players in the world, with more than enough to say about his career. As mentioned, everything started in China. Chan lived in Guangzhou with his parents for a while before moving to the United States via Hong Kong. After landing in Phoenix the Family finally ended up in Houston.
Here, Johnny's parents opened up a restaurant that quickly became a big success. Besides going to school and helping his parents out in the restaurant, Johnny spent his time playing chess, and every now and then the chess games would involve some betting as well. He also spent a lot of time bowling, which according to Chan also has some similarities to poker, especially because focus and concentration are very important aspects of the game. While working in his parents' restaurant Johnny came into contact with poker. The guests talked about it, and after closing times some of the guests and the Chan family would often play some cards. The future poker champion was quickly fascinated by the game.
When Chan was 16 he made his first trip to Las Vegas to experience gambling-heaven for the first time, and after only a couple of days he had lost all his money at the blackjack tables. After he then left the strip and entered the Golden Nugget in downtown Ls Vegas, he got to experience casino poker for the first time. He quickly got out $200 on his credit card and made another $120 from pawning his gold necklace. According to Chan himself, he turned that into a bankroll of $30,000 in the next couple of weeks. An incredible kickstart to the poker career of this very young player. At first, however, he did go back to school and continued to help out his parents in the family restaurant in Houston.
In 1978 the appeal of poker had become too strong for Chan and he made his move to Nevada. He was 21 at the time, not that the age really mattered as in those days, everyone could place a bet in a casino as long as you had money. Chan's professional poker career wasn't really a great success in the first couple of years, but the big names in the poker world didn't take long to recognize his talent. His aggressive playing style was unprecedented in the poker pits in Vegas, and many players thought that Johnny had to get more control over his emotions and his game. But the young player stuck with his style and quickly became a success.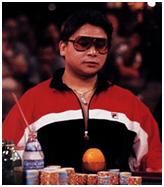 Four years later Chan proved that he could also master the other aspects of poker. He got his emotions under control and also worked on his physique. In January 1982 he got the nickname 'The Oriental Express' after playing at Bob Stupak's America's Cup. The $10,000 tournament turned into a triumphant excursion for Chan after he kicked out 13 of the last 16 players in just 30 minutes and went on to win the event. It was also during this tournament that Chan started his tradition of bringing an Orange with him to the table. At that time he had just given up smoking and used to smell the orange for fresh air. Although smoking is no longer allowed in casinos, Chan is still often found at the poker tables accompanied by the citrus fruit, which became a part of his superstition and image.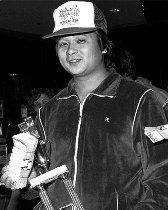 His first cash at the World Series of Poker came in 1983, when he finished 4th in the heads-up event. Only two years later Chan was the proud owner of a WSOP Bracelet after winning the $1,000 Limit Hold'em event. Another two years later Chan celebrated his greatest victory to date. He wins the $10,000 Main Event of the WSOP. This success made him famous overnight, but one year later, with all eyes upon him, he managed to pull it off again; he beats Erik Seidel heads-up and becomes world champion for the second year in a row. This WSOP became even more famous after parts of it were used in the popular poker movie Rounders. Johnny Chan believes that the movie aided the popularity of poker, as many young poker players wanted to be just like him after watching the movie. One year after his second Main Event victory Chan had the chance to make the triple when he entered the final heads-up for the third year in a row. As we all know, his opponent that year was another poker legend, Phil Hellmuth jr, who ended up winning the event that year.
Between 1994 and 2005 Chan adds another 7 Bracelets to his collection, making him the first player to ever win 10 WSOP Bracelets. Chan had 4 days to enjoy his new status before Doyle Brunson also won his 10th WSOP Bracelet. Phil Hellmuth also ended up joining their group, before taking the lead after winning his 11th Bracelet in 2007. Chan himself came close to draw level with Hellmuth during the last World Series when he ended 4th in an Omaha event and 13 in the Mixed Event. The latter one is not a big surprise, seeing as Chan is considered one of the best all-round players of all times. This becomes clear when looking at the Bracelets he has won so far: Limit Hold'em, No Limit Hold'em, Seven Card Stud, 2-7 draw, Pot Limit Omaha, No Limt Hold'em heads-up and Pot Limit Hold'em are the variations in which The Oriental Express has already collected a Bracelet. In total, Chan has won about $4 million in WSOP events, and an additional $2.5 million in other tournaments.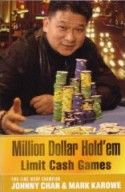 Just like many other poker players, Chan also decided to get into the business side of poker. In 2005 he published his first book, "Play poker with Johnny Chan", which he wrote together with Mark Karowe. One year later he published his second book, "Million Dollar Hold'em Limit Cash Games". Chan also started a fast-food franchise in the Stratosphere Hotel.
Chan's great dream had always been to open up his own casino, and although this has not happened yet, he did fulfil his dream virtually. In 2007, Chan Poker opened its doors on the internet. The new online room looked to become a big success and was very popular in the beginning. However, it seems like the room didn't turn out the way many players had hoped, and in August this year the room had to close down for unknown reasons.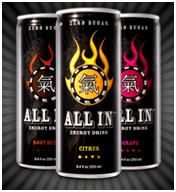 During the last WSOP Chan again revealed his business-man side when promoting the new energy drink 'ALL IN', which immediately became the official WSOP drink. Many other big poker stars were also connected with the drink, and they even arranged a special poker tournament in the Rio during the WSOP. It seems like we haven't seen the last of poker legend Johnny Chan yet, and even if he doesn't appear at the tables, he'll be around one way or another.