John Juanda Poker Legend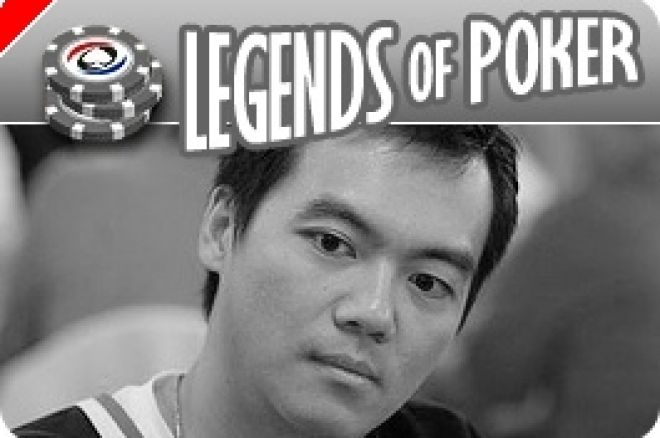 Around 37 years ago, Johnson Juanda was born in Medan, North Sumatra. He was born in Indonesia, but of Chinese origin. According to John himself, he experienced a great youth in Indonesia. As a child he was always encouraged by his mother to do well in school to increase his chances for a better future, which resulted in John becoming very competitive in everything he did. From a young age onwards, John always wanted to be the best at everything, and if that wasn't possible, he at least wanted to be as good as he could possible be. After finishing school in Indonesia, John wanted to go study in the United States. Even though he hardly spoke any English, he decided to take this step.
In 1990 John was on his way to America, a move that would change his life forever, starting with the escape itself. During his escape, John was introduced to poker. Although his father had suffered from a gambling addiction, John had never come into contact with the game before. He picked up the game really fast and it didn't take long before he started winning his first games. John immediately started analysing the game and wanted to know everything about it. Once he reached the United States he started focussing on his studies at the Oklahoma State University, and went on to get an MBA degree at the University of Seattle. This achievement is even more impressive considering John hardly spoke any English when he started University and had a very hard time trying to follow everything. But his exceptional analytical skills, combined with him just seeing what all the other students were doing, made him understand what was going on without understanding a word that was being spoken.
This, of course, didn't last very long, as he was also very eager to perfect his English. Aside from that John also spent a lot of time on the track, becoming a track star for the 200 metre sprint to 5000 metre races. Nonetheless, poker kept on playing a role in his life, especially once he moved to Seattle to start his Masters degree. In Seattle he realises that there are numerous places to go and play poker, and he starts getting interested in the game again. As a result, Juanda started playing more and more poker after 1996, playing in many tournaments. His goal is, of course, to be come the best poker player there is, and to accomplish that he put a lot of time into analysing his opponents and the game. It didn't take long for him to realise that you can also play the player instead of just playing the cards. As a result, he develops a great sense for reading his opponents. His patience and calmness helped him study the game and gave him the discipline he needed to get over bad beats.
In 1997, Los Angeles is introduced to the upcoming poker phenomenon John Juanda. Towards the end of 1997, there wasn't a single No Limit tournament being played in the area without Juanda being a part of it. He wins, becomes second, or scores anther final table finish. He manages to build up a little bankroll of around $70,000 by playing tournaments with buy-ins of less than $500. Then it was time for the big one. In September 1997 he won the $1,000 Legends of Poker Limit Hold'em Event and received almost $35,000. From this point onwards, the list of impressive results seems to be endless. In the beginning he mainly plays Hold'em tournaments, but it doesn't take before Juanda starts cashing in Omaha tourneys and other poker variations.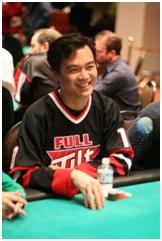 In 1999 John Juanda made his first appearance at the WSOP, and although he didn't manage to win a Bracelet, two final table appearances made his WSOP debut more than successful. He came 7th and 9th in the $3,000 Limit Hold'em and $1,500 Limit Hold'em Events, respectively. John continues to play the tournament circuit in Los Angeles, and towards the end of 1999, Juanda decides to become a professional poker player. At this point he had already developed into a great all-round player, perfecting almost every poker variation, which he demonstrated by taking down a couple of small H.O.R.S.E tournaments. By now, even the big names in the poker world started seeing the potential of Juanda, and according to them it was only a matter of time before Juanda would win his first WSOP bracelet.
In 2001 he came close to his first bracelet when he ended 3rd in the $ 2,500 Seven Card Stud Hi-Lo Split Eight or Better Event and 7th in the $3,000 Pot Limit Hold'em Event. Just before the 2001 WSOP, Juanda secured his biggest win to date after taking down the Second Annual Jack Binion World Poker Open. The tournament had a buy-in of $5,000 and the first prize was just under $300K. One year later his time had finally come. After having cashed 4 times in the 2002 WSOP, including three final tables, the fifth one finally got him all the way; he won the Ace to five triple draw lowball event, finally rewarding him with the prestigious gold bracelet. As if that wasn't enough, Juanda makes another final table two weeks later at the Five Diamond World Poker Classic, where he ended 2nd. His great performance over the course of 2002 is rewarded with the Phil Hellmuth Tournament Player of the Year award. He also came 2nd in the CardPlayer of the Year ranking for the second year in a row.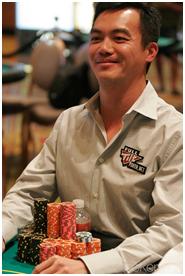 John Juanda now decided to slow things down a bit. He would still play a lot of tournaments, but he now went for the ones with the slightly higher buy-ins. A plan that would pay off in 2003. While 2002 was definitely a successful year for Juanda, he managed to top his performance once more in 2003. Juanda reached 4 final tables during the 2003 WSOP, this time managing to take down two of them. He wins the Seven Card Stud Hi-Lo event, as well as the $2.500 Pot Limit Omaha event, and now has 3 WSOP bracelets to his name. And his success just kept on going. Despite the fact that Juanda missed out on his 4th bracelet in 2004, it was still a great year for 'JJ'. Again he made four WSOP final tables, including one 2nd place, and an additional 5 WPT final tables, always falling just short of the big win. This win then came during the first season of the Professional Poker Tour (PPT). In a field filled with the best poker players in the world, where one could only participate when receiving a special invitation, John proved his skills once more by defeating one of the strongest tournament fields ever to take down first prize.
In the years to follow, Juanda continues his strong runs in poker tournaments. As a result of the poker boom and increasing field sizes, it became harder and harder to go deep in tournaments, but Juanda kept on performing. During the 2005 WSOP he reaches another 5 payouts, including a 31st place in the Main Event. Although he didn't reach a final table that year, he made up for it a couple of months later in Monte Carlo. He scored big in three of the events, including a 1st place in the so called 'Consolation Tournament', bagging him a total of $500,000. His run continued in 2006, when he won the Poker Speed Million Dollar Challenge in Australia ($750,000) and reached two WPT and one WSOP final table.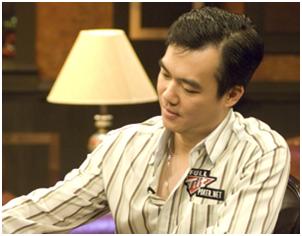 Despite all these great results in the past years, Juanda just kept on going. In 2007, and especially this year, he once again showed us how it's done. He reached another WSOP final table in 2007, and two in 2008. John Juanda now has 44 WSOP cashes to his name and an additional 16 cashes at WPT events. The only thing he is still missing is a WPT title. Only a few days ago Juanda put on his best performance of the year, winning the Main event of the WSOPE in London. With this win Juanda secured his 4th WSOP bracelet and a payout of almost 1 million British pounds. Once again Juanda proved what an excellent player he is and added another great victory to his impressive 'resume'. Especially the 21 hour final table in London showed once more how important discipline and patience are in poker.
Whether or not Juanda will stick around the poker circuit for much longer remains to be seen. Despite being a member of Team Full Tilt, Juanda has always had the wish to, one day, study medicine and offer medical aid to the people in his home country Indonesia. As poker fans we can only hope to have this great player stick around for a long time.