Demidov makes both WSOP Main Event Finals, EPT Update and much more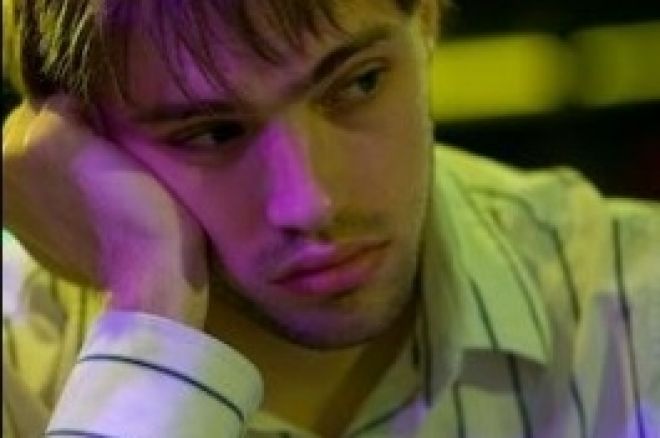 Demidov could make history at the WSOPE Final Table
One of the initial reactions from some detractors in the poker community when the 'November 9' was formed was that it was a table full of 'nobodies' – Ivan Demidov is currently in a fantastic position to put that suggestion to bed forever. The young Russian already has made history by being the first person to make WSOP and WSOPE final tables in the same year and currently in 3rd place in the chip counts could become a true legend of the game if he were to win one or both main events. He is also joined by Stanislav Alekhin from Russia, who is second in chips, and this is the first WSOP event to feature two Russians at the same final table.
Three players the rest of the table will not want to see with big stacks are Daniel Negreanu, Scott Fischman and John Juanda, who have really dominated the proceedings over the last few days. With 9 bracelets between them you wouldn't really want to bet against any of them not to add to their impressive jewelry counts.
On the short stacks we have Scandinavian high stakes cash player Bengt Sonnert, Finland's Toni Hiltunen and Scottish Chris Elliott. Elliott will surely be a fan favorite as this amazingly is his first ever live game and he has been living every moment as if it's his last, really enjoying every second of the WSOPE. Another UK player in good shape is high stakes PLO specialist Robin Keston, who is sat in the middle of the pack chip wise.
This really could be one of the greatest WSOP final tables of all time, with a healthy mix of European and American pros, with online giants and live pros alike. With only two Americans at the table the odds would suggest a further WSOPE bracelet drought for the USA, but with 5 bracelets already between those two, don't bet against it. It's tough to work out who to route for in this epic encounter but whatever the result you can see all the action for yourself as we play to a finish with our exclusive live updates.
Seat 1: Robin Keston - 849,000
Seat 2: Daniel Negreanu - 1,002,000
Seat 3: Chris Elliott - 281,000
Seat 4: Bengt Sonnert - 385,000
Seat 5: John Juanda - 1,349,000
Seat 6: Ivan Demidov - 1,006,000
Seat 7: Toni Hiltunen - 386,000
Seat 8: Scott Fischman - 732,000
Seat 9: Stanislav Alekhin - 1,278,000
Don't forget that Betfair will be running live in-play odds for this event so you can try and make a bit of money from it without having to tear yourself away from our live updates.
Pescatori tops day 1a of the EPT London
That other slightly well known poker festival in London right now started yesterday and not many of the WSOPE attendees were missing from the field. The Pokerstars.net European Poker Tour London looks set to be the biggest tournament of the year in the UK, attendance wise at least, with over 300 players turning up for the event. The November 9 are again proving they have the skills to pay the bills, as once again Scott Montgomery is right up there with the chip leaders. Gus Hansen is also up there with the big stacks, and the two leaders are no stranger to each other; Max Pescatori and Sorel Mizzi, who both made the WSOPE PLO Final Table last week.
Day 1b starts today and this weekend will also see the start of the £1 million guaranteed, £20,000 high rollers event – just in time for the final table of the WSOPE to gather their winnings and register.
Day 1a Chipleaders
Max Pescatori - 93,000
Sorel Mizzi - 92,500
Scott Montgomery - 86,000
Carter Gill - 78,000
Gus Hansen - 74,000
Soren Blanner - 71,000
Walid Riskallah - 65,000
Michael Martin - 63,000
Erik Friberg - 62,000
Joe Alpayaa - 60,000
Women's World Open starts Tommorow
Another big event starts in the UK tomorrow, the Party Poker World Women's Open, which was won last year by Bev Pace. 36 players will be fighting for a $108,000 prize pool over the weekend including Jen Mason, Late Night Poker finalist Maria Demetriou, Xuyen Bad Girl" Pham, former PartyPoker.com World Open winner Pippa Flanders, former European Ladies champion Jackie Meecham, Katharine Hartree, comedienne Lucy Porter, Michelle Orpe, Shelley Rubenstein, Christine Klecz and Stefanie Bergener.
"Women's tournaments are good for getting more ladies interested in poker," said Beverley Pace. "The standard is no different to a mixed sex game but they do encourage some to come forward who wouldn't do otherwise."
A PartyPoker.com spokesman said: "Last year's champion Bev Pace is hotly tipped to run well again this year. Most pundits are also pointing to Jen Mason and Maria Demetriou as ones to watch."
The show will be aired on Channel 5 early next year.
Spanish Police raid CAP Freeroll event
A freeroll tournament in Barcelona organised by CAP Europe, a Casino Affiliate company, was raided by Spanish police last week due to legality issues affecting the games prize fund. About 40 players were playing in the event at the time. According to CAP Europe, they were caught off guard by the raid and had made every effort to abide by the local laws, but the raid was as a result of a little publicised change to Catalan law in the last year.