Big Names confirmed for International Poker Open, Greece comes to DTD and more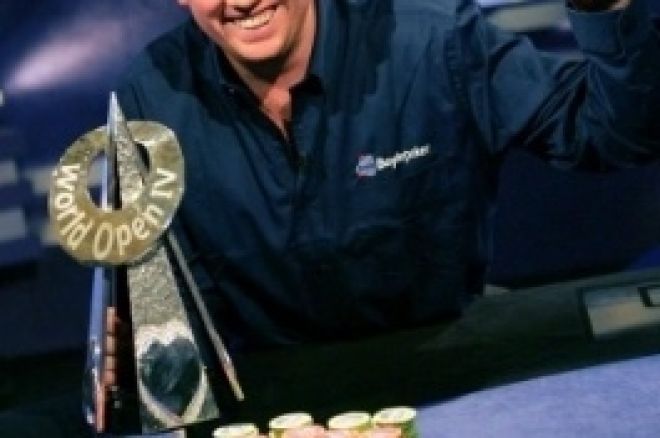 Big names confirmed for Boylepoker International Poker Open
Despite being such a modest buy-in, the fact that the Boylepoker International Poker Open looks set to be the biggest tournament attendance wise in Europe has attracted some big names. On Friday October 17th the 2005 World Series of Poker main event finalist Andy Black hosts a workshop for tournament players including preparation and tips on winning followed by a Q&A session. This is followed on Saturday October 18th by Boylepoker pro's Marty Smyth (pot-limit Omaha world champion) and Padraig Parkinson (1999 World Series of Poker main event finalist) hosting a workshop on final table play followed by a Q&A session.
This is just the tip of the iceberg as a whole host of established pros have already confirmed their seat for the €150 main event, including Ian Frazer, Jesse May, Jen Mason, Ken Doherty, Mad 'Marty' Wilson, Neil Channing, Surinder Sunar and Maria Demetriou. Many of these big names will also carry a bounty on their head on the day.
The prize pool currently stands at €200,000 and with 1200 players registered; this looks set to be the biggest and best value tournament in Europe this year.
DTD host the Greek Poker Championship
The Norwegian Poker Championships this year were such an unbridled success that it was only a matter of time before another international event was held at Dusk Till Dawn. This time round the Greek Poker Championship's have been confirmed for November 14th to 16th and has a £400 main event. The festival is open to anyone who has a Greek or Cypriot origin.
14th November
5pm £200 No Limit Freezeout 7500 chips 30 minute clock, cap 135. (Greek/ Cypriot Players Only)
8pm £75 No Limit Freezeout 4000 chips 30 minute clock
15th November
3pm £400 No Limit Freezeout GPC Main Event 10,000 chips 45 minute clock (Greek/Cypriot Players Only)
8pm £50 No Limit Freezeout 4000 chips 24 minute clock
16th November
3pm Day 2 GPC Main event
4pm £100 No Limit Freezeout Double Chance 3000 + 3000 chips 30 minute clock (Greek/Cypriot Players Only)
8pm £100 No Limit Freezeout 5000 chips 30 minute clock
8.15pm £30 No Limit Scalp 3000 chips 24 minute clock
Asian Poker Tour Manila Announced
The next leg of the highly successful Asian Poker Tour has been announced for early 2009. Between January 27th and February 1st, the Dusit Thani Manila Hotel in Makati, Phillipines will host a $2,500 main event. This year 316 players attended the APT Manila and had a $1 million guarantee, the organisers are looking to surpass both those figuress in 2009.
Chris Parker, CEO of the APT, said that the Tour has big plans and that he is looking forward to next year:
"The APT has already held two major events this year – APT Philippines and APT Macau. After consultation with players, online partners, and sponsors, a comprehensive schedule is now being planned for 2009 to successfully meet the needs of all concerned. We are looking forward to enhancing poker's presence in Asia."
Kentucky Internet Gambling Decision set for October 15th
Next Wednesday Judge Thomas Wingate will rule on the Kentucky Governor's attempt to seize 141 internet gambling domain names and block them from Kentucky ISPs. As reported over on our parent site, this Tuesday saw attorneys arguing on a number of subjects including:

● Whether Kentucky law actually forbids online gambling;
● Whether Kentucky – or any individual state – has the power to seize an Internet domain name connected to international commerce; such trade issues are normally federal matters;
● Whether the efforts of Gov. Beshear, who admitted that this was a protectionist measure designed to promote the interests of Kentucky's horseracing (and potential land-based casino) interests, violate the US Commerce Clause and unduly unfringe upon the rights of other jurisdictions;
● Whether poker's elements of skill preclude it from being consider as a gambling game, unlike many of the casino and bingo sites also mentioned in Kentucky's action;
● Whether the attempted blocking and/or seizure of the domains is in itself a free-speech violation under the First Amendment of the US Constitution, unduly depriving US citizens (along with citizens of other countries) of the right to view information over the Internet by personal choice
We'll bring you all the news from this landmark hearing next week.