The GCBPT is back, PaddyPower unveil the 2009 Irish Open and Austin Healey admits poker addiction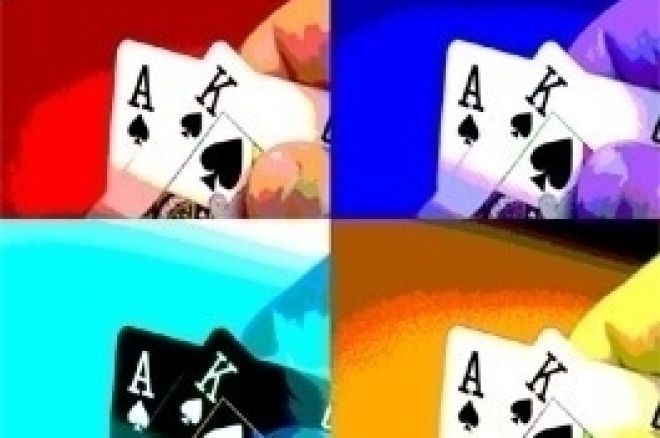 The GCBPT is back in Stockton-on-Tees
One of the best value poker tours in the UK sets down in Stockton-on-Tees today, the Gala Coral British Poker Tour. Once again there is added value in the £500 main event, including £5000 in added prize money and seats on offer to the grand final at the end of the year – not to mention the added value from some of the weak casino regulars that seem to frequent this tour at the Gala Casinos across the UK.
Demand has been high for this festival so make sure you get your seat secured before you go down. The full schedule for the weekend looks like this:
Wed 22nd Oct 6.00pm £100+£10 No Limit Hold'em
Thu 23rd Oct 6.00pm £200+£20 No Limit Hold'em
Fri 24th – Sunday26th Oct 3.00pm £500 Main Event
Sun 26th Oct 6.00pm £50 No Limit Hold'em
PaddyPower announce the 2009 Irish Open
The Paddy Power Poker Irish Open has become one of the most anticipated and entertaining tournaments of the European schedule, and the top poker room have announced details on the 2009 main event. The Irish Open 2009, Europe's longest-running tournament, will take place on the 9th to 13th April, 2009. The buy-in has been set at €3,200 + €300, with a Super Satellite scheduled for April 9th.
To celebrate this news, Paddy Power Poker are launching a 'Sole Survivor' promotion to tie in with the main event. The highest placing Paddy Power Poker qualifier will also win a €100,000 prize package. €75,000 of which is cold hard cash and €25,000 will be used for sponsorship in future events of the player's choice.
"We always try to offer our own qualifiers something special for outlasting their peers; and this year certainly won't disappoint" said Paddy Power, Communications Manager for paddypowerpoker.com. "The €100,000 package will be in addition to whatever prize money they win at the event, so it will be a real windfall for whichever qualifier stays in the game long enough to become our Sole Survivor!"
Reduced rake at Ladbrokes
Another reason to join the poker room that sends over 100 loyal customers to the WSOP every year. Ladbrokes Poker have reduced their rake to 5% maximum per pot at the cash tables for $0.05/$0.10 and above.
Austin Healey admits addiction to Online Poker
Former England International Rugby player Austin Healey has admitted he is addicted to online poker. Healey, who is currently appearing on Strictly Come Dancing, said he would sacrifice time with his family to play more poker and once was £15,000 in the hole after a bad run at the tables.
He said: "I have an addictive nature and I got hooked on winning. Since giving up rugby, I've been addicted to online poker where I'd sacrifice time with the kids to beat this guy at a poker table. Now its spread betting and I've been doing better at that. It's like I have to have a stake in the result."
Not the best advert for poker and it has to be said that from his comments about spread betting, it seems poker was a mechanism rather than a catalyst for a gambling problem. Hopefully he won't get any inappropriate offers of sponsorship from online poker rooms in the near future
Everest Poker launch new VIP Program
Multi-lingual poker room Everest Poker, have launched a new loyalty scheme, the [/I]VIP Summit Club[/I], after feedback from customers. The new club will offer:
• Continuous rewards all month long
• Priority Customer Service
• Multiple benefit tiers
• Up to $200 for referring a friend
• Live Tournament Registration
• Direct Summit Point to Cash Conversion (up to $5,000 per month)
"We strongly believe the VIP Summit Club is the most transparent and beneficial poker loyalty program available online," said Everest Poker Brand Manager Ken Berman. "We have listened to players from all poker rooms, all over the world and have tailored our product to address all the issues, both positive and negative, of existing loyalty programs."