Full Tilt unveil Matrix Tournaments, PartyPoker Premier League is back and more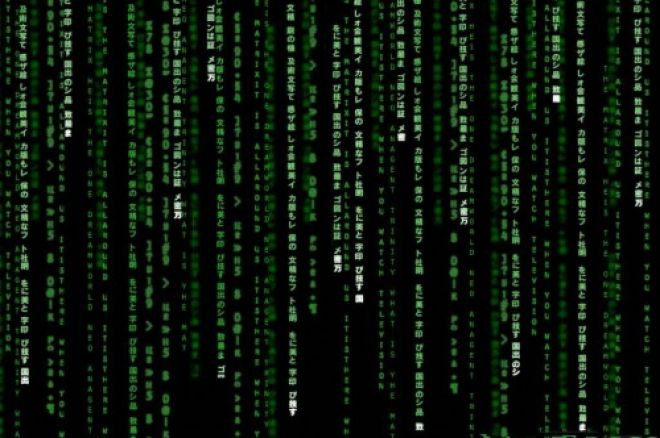 Full Tilt unveil Matrix Tournaments
Unfortunately we cannot tell you what Matrix tournaments are, you have to see them for yourself….
I've been wanting to do that joke ever since I heard about the brand new sit and go tournaments from Full Tilt Poker. When you enter these 9 player SNGs you play 4 simultaneous tables for the one buy-in against the same opponents. Each table has its own prize pool, for example if you win one table of a $22 matrix SNG you will win $18.
The big difference, however, is that there is also a prize pool at the end of all four SNGs (5 prize pools in total) that is based on overall 'Matrix Points' from each game. So if you bust a player you earn 2 points and another 1 point for every player you outlast.
So from what we can gather, Matrix tournaments are lower variance and favour the more skilled players, but with potentially flatter rewards (Except for when you run really well and win all 4, in which case the payouts would be greater). They are popular so far but time will tell if these new games will be just a novelty of the next big thing.
We also look forward to see if Pokerstars reveal 'Lord of the Rings' cash games and if the iPoker network unveil 'Weekend at Bernie's 2' tournaments in response.
PartyPoker Premier League is Back
The show which saw Andy Black gather his first major title will be taking place in London at the end of November, the Party Poker Premier League. The buy-in is now $75,000 with $350,000 added to the prize pool, this event wasn't due to take place until 2009 but the demands of international broadcasters for coverage of the event has brought it forward!
The show will continue the popular league format followed by a final with chip counts based on league standings. Black was on his usual quirky form when asked if he was looking forward to defending his title. "There will be no more 'Mr Nice Buddhist' this year. The attitude and spirit I will be bringing to the tournament can be summed up by Arnold Schwarzenegger. Asked as Conan the Barbarian what was most important in life he said it was: 'to crush your enemies and hear the lamentation of their women'.
Eddie Hearn, Head of Online Gaming at Matchroom Sport said: "The Premier League is now established internationally as poker's number one TV show. The worldwide ratings and distribution have exceeded all expectations and the demand is such that we have decided to hold another Premier League event this year. We are delighted to welcome last year's champion Andy Black back to the League and we will now sit down and hand pick the remainder of the chosen 12. There isn't a poker player on the planet that doesn't want to be part of this event."
A PartyPoker.com spokesman said: "Keep your eyes open for more news. It's a case of one down, eleven to go, this line-up will be the strongest yet. With the buy-in and added money it is a case of a raise for Premier League Poker II and a re-raise for Premier League Poker III."
The full line up is yet to be revealed, which suggests that there will be a bit of a shakeup this year with some new names on board. Will Phil Hellmuth return after being thrown out of the Dorchester hotel on his last visit? Watch this space to find out.
Sky Poker Las Vegas Freeroll
Sky Poker are hosting a week long series of freerolls to celebrate their sponsorship of the PDC World Darts Championship, with the top prize of an all expenses trip to Vegas for two. Qualifying freeroll tournaments place at 8.30pm every night this week with one in ten players making it to the PDC Open Final on Friday 24th October 2008.
To get into the final just download Sky Poker and you will be in with a shot at one of these fantastic prizes:
1st - Flights and transfers to Las Vegas for two, five night's hotel accommodation and £500 spending money is included.
2nd - Free Sky HD and Sky World Top entertainment package - worth £55 per a month - for one year.
3rd - Free Sky+ and Sky Worlds Top entertainment package (includes one Sky+ box and one year's Sky World Top entertainment package) for one year.
4th - 4 GB iPod nano.
5th - Sky Poker hoodie.
6th - Sky Poker hoodie.
7th - 1 x Seat at the Primo £25k Final held at Sky Poker on 7th November.
8th - 1 x Seat at the Primo £25k Final held at Sky Poker on 7th November.
9th - Sky Poker branded T-Shirt.
10th - Sky Poker branded T-Shirt.