PLO Player of the Year Contender - Dave Penly Interview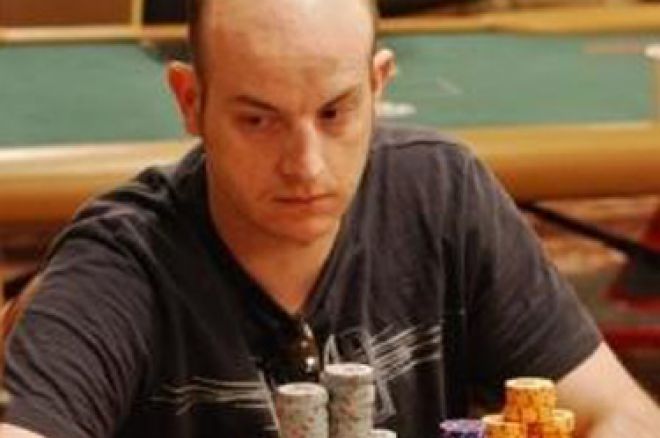 Dave Penly really does fall into that category of one of the 'best UK player without a sponsor' – a hugely popular face in the UK scene, he is not only one of the sickest online players in the world who probably rakes more in a month than most of us make in a year, he is also a contender for European PLO player of the year.
Riverdave as he is known plays some of the biggest PLO games online and that has translated this year to dominating the live PLO tournaments circuit, which is slowly getting more popular again in Europe. It started when he won a £250 PLO side event at the GUKPT Walsall which booked him a spot in the Champion of Champions event this year (He also won a no limit hold'em event at the GUKPT London, which made him the first player to take down two in one year) and followed this up with a win in the £300 PLO event at the Norwegian Poker Championships.
He made a further PLO final at GUKPT Bolton but has looked to have booked his place at the top of the PLO leaderboard when he came 6th in the £5000 PLO event at the WSOPE. Penly offered percentages of himself on the Blondepoker forum for this event and quickly had his arm bitten off to get a piece by the poker community, who were greatly rewarded when he won £41,500.
Pokernews: PLO tournaments are something of a dying breed, but PLO cash is getting a big boost in the states and in particular online. Do you think PLO tournaments are going to come back with a bang?
Dave Penly: I've noticed a lot of festivals this year including a PLO event that haven't previously this has been particularly noticeable on the GUKPT tour which has had one at all bar one stop on the tour. I would say that is a response to demand, generally I think the numbers for PLO tournaments have increased this year particularly in England. There were more events at the WSOP this year, either wholly or featuring PLO, than in previous years I can remember so it looks like they are increasing worldwide in popularity.
PN: What is your edge in a PLO tournament? Is it the hold'em players who don't understand the complexities of PLO or is it the PLO cash players that don't change to a tournament mentality? Or is it any of that? What makes a good PLO tournament strategy?
DP: There is an element of both, holdem players do take a while to adjust to the complexities and number of possibilities in PLO but a couple of months of playing on the internet produces a steep learning curve. Some PLO cash players also fail to adjust hand values for a tournament situation you see random non nut double suited hands get hugely overplayed in tournaments, the kind of hand that might be great in a heads up cash pot against a raiser or a re-raiser is very hard to play in a multi way limped pot tournament situation.
General tournament principles apply be it NLH or PLO it's far easier to play with a big stack taking shots at smaller stacks so it's often worth gambling in a spot to build big chips early. Playing in position in PLO is absolutely massive it's hard to quantify realistically but I'd say it's at least five times more important in PLO than NLH. It's also easier to come off a shortstack deep in a tournament in PLO and still win the tournament than it is in NLH so a disciplined shortstack strategy is important and overlooked by many who become too willing to gamble in bad spots when short.
PN: What were your thoughts on the standard of play throughout the PLO event at the WSOPE?
DP: Generally I found the play to be of a reasonably high standard there were a few cringey moments along the way from players more known for their NLH skills. I came across a lot of players in the event that play high stakes PLO online so they were bound to be very capable.
PN: What would the bracelet have meant to you? Bracelet or the cash, what was the main incentive?
DP: I'm not one for titles and to be honest cash is usually the major incentive for me but to win a WSOP bracelet in any event would have been a huge achievement so I'd say a 50/50 split on that.
PN: How much better are the Europeans right now at PLO than the Americans?
DP: The Europeans generally still maintain an edge over the Americans at PLO but the internet kids are as good if not better so I can only see the gap becoming smaller over time.
PN: What would winning the European PLO player of the year mean to you?
DP: Of course it would be a great honour and some recognition of my achievements this year however people look at the overall rankings which I'm currently 9th in so winning those would mean a little more. I consider myself a PLO specialist who dabbles in NLH which is the opposite of a couple of years ago so it would validate my game selection a little more.
PN: You're known as the king of the spin up; it must have felt good to spin up some money for the stakers on the blonde forum? Do you get staked often?
DP: Yes it was a great feeling to not only finally make a WSOP final table after my 10th place bubble (Event 24 $2500 PLH/PLO) in Vegas this year but to do it partly for people who had placed their faith in me made it extra special. The natural swings of my game have meant I've had to use stakers a lot in the past and I'm one of the founding members of the legendary Team Channing stable. His faith in me in particular in the last couple of years has helped me hugely in poker. I'm now also a trader with Bad Beat for online cash games, they started me with a very generous daily allowance and I've had a hugely successful first 6 weeks with them. I think long term it will really work well for me as it still allows me big daily spinups but controls my maximum daily losses which I maybe haven't done myself in the past.
PN: What have you got planned for the rest of the year? Are you going to play every PLO event you can?
I'm off to play the World Heads Up in Barcelona for the first time shortly and I'm also hoping to make a first trip to Amsterdam both of which have big field PLO events. I'll be at the rest of the GUKPT events including the end of season Champion of Champions and if I can fit it in a short trip back to Vegas. I'm going to try and satellite into some EPT's online and hopefully the Aussie Millions again.