Another Week at UK PokerNews!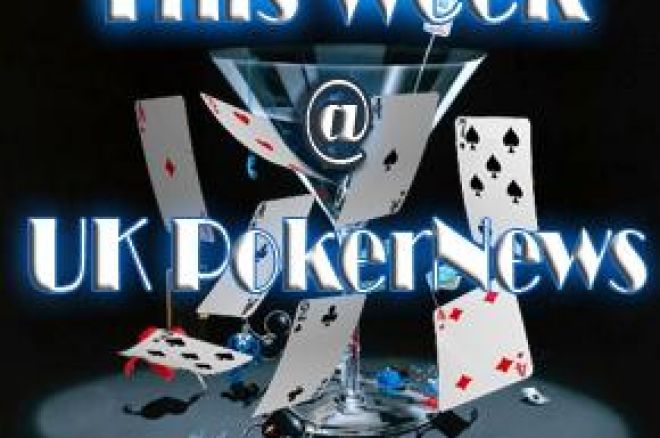 First and foremost, a strong good luck to everyone that is in London for the Betfair WSOPE. If anyone would like to write up any form of trip report to post in our forum we would all be entertained, and maybe you could get some shout outs in a future community report. Unfortunately we don't have the live updates on the UK site, however our great friends over at the .com are running an excellent series of WSOPE live updates.
In the forums this week there was once again more action than ever. The Mortenesen HH is going strong courtesy of Davega, and our boxing expert Manilagold stopped by to drop some insight into many of the upcoming fights. Please feel free to join the forum and start posting! As soon as it picks up some more, I promise it will be worth it as we unleash great surprises and promotions upon our members!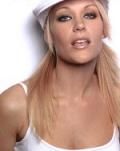 It has been an exciting week here. Our writer extraordinaire Barry Carter went and played in the Sky Poker Tour last weekend and had a fabulous time and got to interview the one and only Michelle Orpe! We will be putting that interview to press on Tuesday. Michelle is a lovely young woman that is not just another pretty face, so check in later this week to read what Michelle had to say to us. Sky Poker also runs a popular show called 'The Club,' and both Mel Lofthouse (our magazine editor) and Barry are going to be doing our community proud by going on the show in coming weeks! Stay tuned for more details... Barry also helped make a world record happen, as he helped raise money for charity by playing against Dave Cain.
Time to discuss some Freerolls. There are Freerolls every day left in the month of September. It is not too late to try and win some free money and trips. A couple interesting Freerolls are the Slovenian ones. These are $11 tourneys with free trips to a gorgeous little town in Slovenia to play a tournament. Pretty sweet to be able to be freeroll on a solid European holiday from playing in a $11 tourney. Check out this article for details on the PokerNews Slovenia Challenge. And of course check up on all PokerNews Cup Australia Freerolls on our Freeroll page.
PokerNews 4 Fun tournaments, while small, are still going strong. The link to the post is right here if you would like to read about it. These are small tourneys designed for amateur or recreational players that wish to test their game against some better opposition and be able to chat about it after. It is a good mix of guys and gals, so come on down, have some pints and try a tourney with all of us on PokerStars.
Overall some really cool stuff happened this week, making it one of the best weeks in our history. Catman made a triumphant return to the printing press, Raszi delighted us with his stories, the PokerStars.com EPT had Irishman Fintan Gavin steamroll his way to second place, Barry was a super busy-body and our forum had the most hits ever.
These next few weeks will certainly provide some entertainment as the Betfair WSOPE London is taking place, thePokerStars.com EPT is right around the corner and some killer tournaments in Ireland are gearing up. It has been a tiring few weeks to be a pro player with the Pokerstars.com WCOOP and EPT, the PPT, WPT and now the WSOPE. Come talk about these events....!
Lastly, thanks again for all your feedback and support our loyal readers. Without you we wouldn't be here. You can continue to get hold of us by joining the forum or sending a mail in the contact page.
Now wish me luck in the WCOOP, one time baby!
Just for fun Scotty Nguyen hammered, click on the picture!
This never gets old!