PokerStars.com WCOOP Main Event Underway, and $10K H.O.R.S.E. Recap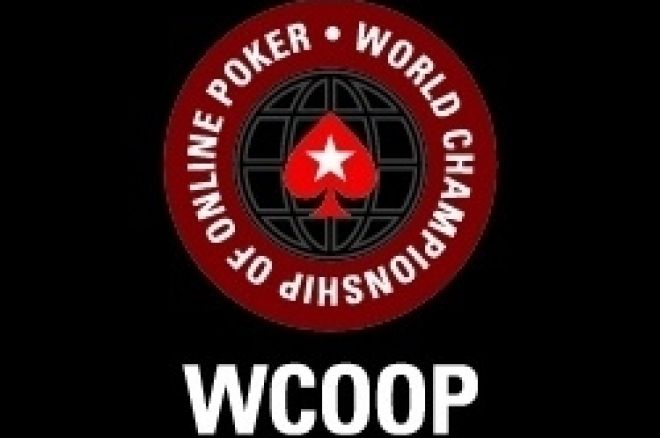 Main Event of PokerStars.net WCOOP
The main event of the WCOOP has just begun, and has beaten the $10 million guarantee. First place will be around $2M! Overall this year's WCOOP has broken all the records from years past. Poker is evidently getting bigger and bigger with these earth shattering prize pools. Thank you to PokerStars for putting on such an amazing collection of events, and good luck to all playing in the main event.
$10K H.O.R.S.E. event in the books.
The PokerStars.com WCOOP is wrapping up, as the last few events come to a close and the main event is about to begin. Last night all the focus was on the H.O.R.S.E. event with a $10K buy-in. 125 people entered, and almost every single one was a big name pro. First place paid out $287K! Many of the players lamented the structure, discussing often in the chat boxes how it was too fast. The argument was that this tournament was really shallow. The timer vs. hands per round was another topic of conversation, as many pros are used to playing live and are used to a different format. Some people felt for such a lofty buy-in that there should have been more play, which is fair, but on the other side PokerStars was able to conjure up 125 people in a $10K buy-in, which is impressive.
The final table was a mix of pros and others. Some were obviously where just happy to be there, becoming seduced by the final table status they shoved the rests of their stacks in the middle like drunken $3 turbo players. The first couple players lost out jamming their small stacks into the middle with sketchy cards, and losing out to superior holdings. 'gipsy74' got it in really bad right away to finish 8th for $38K in this match-up during a Razz round:
gypsy74 : (9-6)-4-6-K-8-(6)
DocHolatchya: (2-5)-A-5-8-4-(10)
7th came right after in the same razz round and it was "7cardryon" with a (2-7)-6-4-4 getting busted by 'DocHolatchya's' (8-3)-A-3-7. "7cardryon" won $46K
After Razz a round of Stud kicked off, which also saw two players sent packing. 6th place and $59K went to "djk123," yet another victim of the Doc. 5th place saw a new eliminator, as "pumped4good" was eliminated by "pycb" in the classic missed flush vs pair hand. "pycb" rode a really short stack earlier in the tournament and was surely happy to bust-out "pumped4good" for the $75K pay-day.
PokerStars Pro "aakkari" was pretty quiet up untill this point where he busted out 'pycb' for $112K. It was on a holdem hand, and was essentially "aakkari" winning with AQ against the 44 of 'pycb.' The next bustout was in the Omhaha Hi-Lo segment, with "crazyjanie" finishing in 3rd place for $150K in prize money.
Going into heads-up play the chipstacks were "DocHolatchya": 734,522 and for Andre "aakkari" Akkari: 2,390,478 in chips. "DocHolatchya" made a sick comeback and won pot after pot until getting involved in the final showdown. The final hand was in Stud and played out :
"DocHolatchya"






"aakkari"






This is how the tournament paid out:
1. DocHolatchya - $287,500
2. Andre "aakkari" Akkari - $200,000
3. crazyjanie - $150,000
4. pycb - $112,500
5. pumped4good - $75,000
6. Daniel "djk123" Kelly - $59,375
7. Ryon "7CardRyon" Nicholson - $46,875
8. Sergey "gipsy74" Rybachenko - $38,750