Roland de Wolfe - Poker Legend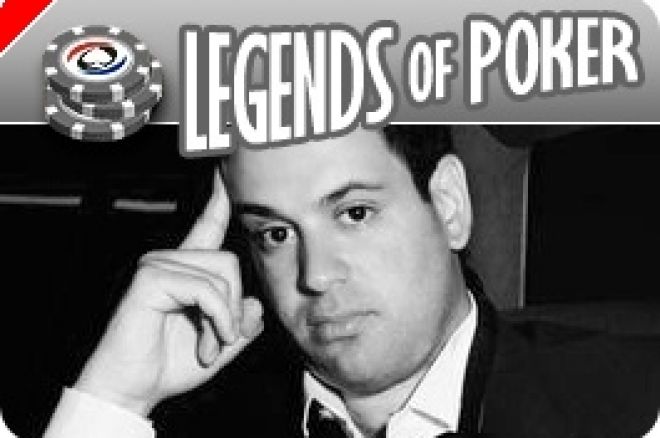 Up until 2005, Roland de Wolfe was a writer for the poker magazine "Inside Edge", where he reported about big tournaments such as the WPT. It didn't take long for De Wolfe to realize that he enjoyed playing poker a lot more than just writing about it. While a football journalist would probably not do too well playing for Manchester United, poker is "a different game", and de Wolfe seemed to be a real talent.
Character
Roland de Wolfe is a very superstitious, introverted and shy person and prefers to stay out of the limelight, because he didn't want anything to get between his success as a poker player. When he was asked to do an interview for the magazine he used to work for, it took a long time before he finally admitted that his superstition might be a little exaggerated and agreed to do the interview.
He definitely fits into the group of 'great players'. He was already playing card games at the age of 12, and he was also very much into sports betting. If, for some reason, he was no longer able to pursue poker as his career, he would become a professional gambler. He is a big fan of Chinese Poker and other games of chance where he has no edge. Nonetheless, he is a winning gambler, and he does realize that he is often "lucky".
Successes
As a journalist for Inside Edge he visited the 2004 Gutshot Poker Festival in London and decided spontaneously to take part in the tournament. There were a total of 47 players in the tournament, and the game was Pot Limit Rebuy, with one rebuy being £150. Roland ended up winning the tournament. His big breakthrough, however, came in 2005. De Wolfe had qualified for the WPT Event in Paris, and after leaving 159 opponents behind him, he took down the event and won €480,000. This result changed his life: he was definitely a poker pro now and started to really get into the tournament circuit.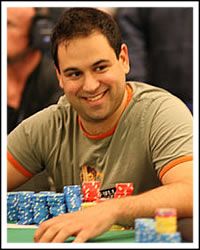 Only one year later, de Wolfe reached 3rd place at the $25K WPT Championship, winning just over $1 million. A couple of months after that he took down the 2006 EPT Dublin Event for €500,000, becoming the first player to ever win both, a WPT and an EPT Event, and as if that wasn't enough, he also won the FullTiltPoker.net Championship ($275K) less than 1 month later. It wasn't surprising when de Wolfe was named UK poker player of the year 2006.
In 2007 he came 2nd in the Paddy Power Irish Open Main Event, taking home €325,000, before getting invited to the Poker After Dark "International" show earlier this year. He has also come close to his first WSOP Bracelet a number of times, reaching 1 final table in 2006, 2007 and 2008, ending 3rd, 6th and 4th respectively. But knowing Roland, it will only be a matter of time before he can join the club of WSOP Bracelet winners.
Loose-Aggressive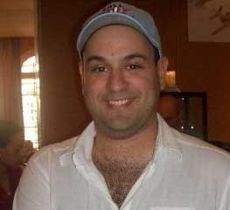 Roland de Wolfe's game is characterized by aggression. He himself justifies this by saying he doesn't have the patience and the concentration to play tight, and says that this is a reflection of his personality. He wants to play a lot of hands and gamble a lot. He understands that, in tournament poker, luck plays a very big role, and he adjusts his game accordingly. He himself has said that he has been very "lucky" on many occasions, but to me that sounds more like the modest words of a player who has accomplished so much in so little time.
Talker
Roland likes to talk at the table. He enjoys having conversations, but always with the plan to try and gather some information about his opponents at the table. He is a good friend of Tony G, but doesn't mind sending him to the rail: "There is nothing as good as watching Tony G leave the arena, haha!"
He also gets along with many of the other players. One f his best friends is Patrik Antonius, but in poker, friendship is no issue. When Patrik was playing the WPT heads-up, Roland was hoping he wouldn't win, because he wanted to be the first player to win a WPT and an EPT event.
Future
Roland de Wolfe seems to have a very bright future ahead of him. He is only 28 years young and still has a couple of things to learn. His joy of gambling may be his pitfall. He still can often be found at the roulette and blackjack tables. If he isn't playing a tournament, he is often the initiator of a Chinese poker game, where the bets aren't necessarily small. So far it's been going good, and we can only hope for Roland de Wolfe that his "lucky streak" continues.