Michelle Orpe Interview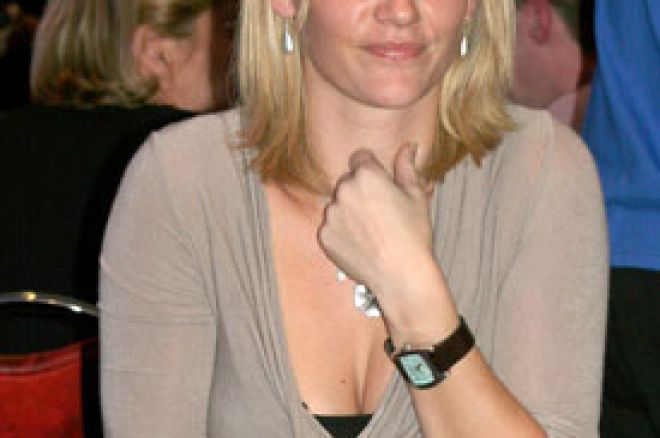 Whenever I meet an attractive TV poker player, a cynical part of me wants them either to be not very nice a person or at least not know a thing about poker. Michelle Orpe disappointed me on both of those counts when I met her last weekend at the Sky Poker UK Poker Tour in Nottingham. The lead female presenter on a number of Sky Poker shows started the event as the chip leader but bust out soon after, so I decided to get her exit hand out of the way first:
Michelle Orpe: I had a straight, he had a flush and he made a big reraise on the river. He checked back the turn when he hit his flush, which confused me based on how he had played before because I was sure he would have bet it. He either didn't play it very well or he played it superbly and suckered me in, but he won it either way.
Barry Carter: Are you aware that you are currently the most searched for player on the Pokernews website, with over 100 searches a day?
MO: No way? Who cares about me? I wonder why? I must have done something funny on the telly. It's nice to feel wanted though.
BC: You're not worried it might be the same person searching 100 times a day?
MO: That's more like it, it was actually me that searched for myself 100 times a day.
BC: You are one of the newer presenters on Sky Poker but you've been around the poker scene in the UK for a while now: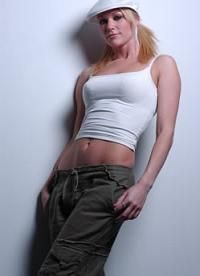 MO: In 2004 I started on Poker Night Live when they wanted to jazz things up a little and get a female presenter; I went to the casting and got the job. I'd never played before and I got my dad to teach me. Before I even started the show there was a hate campaign amongst the viewers, they started a thread on a forum saying 'get rid of the dumb blonde' before I even opened my mouth. So I decided to have the last laugh and learn the game. I had 6 poker experts with me and it was a 6 hour show every night, so I had all that time over the series to ask questions.
After Poker Night Live I took some time out of presenting and worked as an affiliate manager for Purple Lounge Poker. I decided to go back into TV when Sky Poker came on the air but I kept the relationship alive with Purple Lounge and they offered me a sponsorship deal.
BC: How has that gone so far?
MO: I cashed in the Ladbrokes European Ladies Championship and I played in two events at the WSOP, the $1500 and the $2000 no limit events, I didn't make the money but I'm pleased with my game. I got deep in the $2000 event, I had kings this guy squeezed with tens, I came over the top of him and he hit his set. I don't mind admitting I actually did cry after that, I'm a girl I'm allowed to. I was really annoyed because I think my game was good that day and I had some good reads at my table, and this guy was the only guy that had me covered. I should have cried at the table; that would have made him feel bad.
BC: You don't think that would mess up your table image a bit?
MO: I get bored too easy to worry about my image, which is why I will never be a mega star poker player, I get bored and start chatting at the table rather than trying to intimidate people or study them. I do find that helps sometimes though, because people are not sure how to take you and its harder for them to get a read off you, or they might think because I'm so bubbly I don't know what I'm doing and that might help me get paid down the line.
BC: Sounds like you might be more suited to Online Poker with your short attention span?
MO: Online poker is doing my head in at the moment, I can't win anything online at the moment, I can't win with the best hand or anything. I'll go back to it, but not for a while.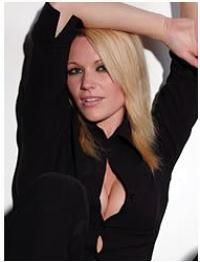 BC: So outside of your TV work, what are your aspirations as a poker player?
MO: I want to win something big and get some decent results on my Hendon Mob database. People still assume I'm a bad player which is fine, I'm never going to be Phil Hellmuth, but after all this time some people think I don't have the first clue what I'm doing. As soon as you win a big tournament you get the kudos, I've won some good money online and in cash games but nobody sees that. Some of the best players in the world are actually cash players that most people haven't even heard of.
BC: So what sort of big tournament are we talking here?
MO: I'm going to play in the Women's World Open this year, one of the EPTs and GUKPT Thanet this year and see what else comes up. I'm not remotely tempted by the WSOPE, thats the worst value tournament in the world.
BC: I can see you have already cashed in one women only tournament, you are not against the notion of them then?
MO: I absolutely love women only tournaments, they are the nicest to play because they are so soft. You can raise pretty much every pot, if you get called they have a draw if they raise you can just fold. You can milk the chips for ages and just avoid the really good female players.
BC: Let's hope none of the other women are reading this then. You say you like women only tournaments but don't you think women have their biggest advantage when playing against men?
MO: When you play a man at pool, he is under pressure not to lose, it's the same with poker and a guy will not want to be beat by you so it's an advantage. I've played some tournaments before where I can tell some guys have hated me being at the table.
BC: Finally, as a TV presenter and poker player, would you prefer to win a BAFTA or a Bracelet?
MO: Kudos and big money in your pocket, it has to be the bracelet.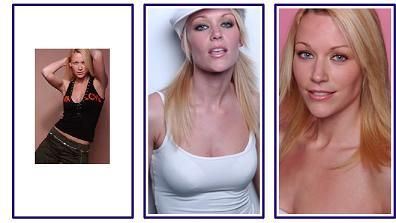 Thank you to Michelle Orpe for taking time to give our readers some insight into your life! Michelle is a presenter for Sky Poker, give it a try today!