PokerStars.net EPT London Guide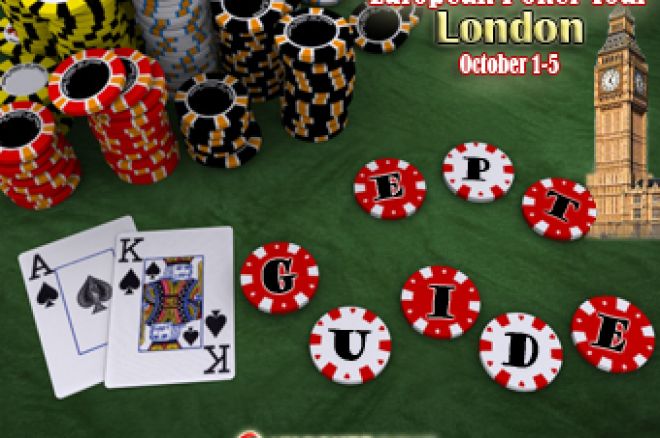 The PokerStars.net EPT London is coming right up! It's time for a London guide instalment! Running from October 1st to the 6th is a series of tournaments on the PokerStars.net European Poker Tour live from the Grosvenor Victoria Casino.
Grosvenor Victoria Casino:
150-162 Edgware Road
London W2 2DT
Tel: +44 (0) 20 7262 7777

The two events that matter are the normal main event and the "Hi-Roller Event." The main event is a €5,200 + 200 buy-in max 500 entrants. This event has historically been dominated by locals in the money spots, and actually has a £1 million guaranteed first prize. Whoever takes this down won't be worried about the economy anymore. The other notable tournament is a "Hi-Roller Event" which is a ridiculous tournament with a price tag of £20,000 + £300. This is a No Limit Hold'em tournament which will be taking place on October 5th and 6th.
Last year the main event was taken down by PokerStars qualifier Joseph Mouawad winning over $1M million dollars and beating a field of 392 runners. This year should beat last year's prize pool.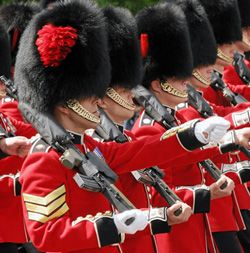 London
London is the capital of England, and has a population of millions. The history, restaurants, shopping and activities in London make visiting the city a treat. London in one of the biggest and most expensive cities in the world so there are lots of great activities and worthy places to visit. London is a massive city and to get all the best info in is tough on space constraints!
If it is your first time in London then you must go to a few of the heritage spots. The British Museum and the National Gallery are a must see. The other places that should be visited also include the Tower Bridge, the Tower of London, St Paul's Cathedral, Houses of Parliament, The Tate Gallery, Buckingham Palace, Westminster Abbey and the London Eye to name a few. There are also some quirky types of museums like The Sherlock Holmes Museum, London Dungeon, The British War Museum or the Wimbledon Museum. It is impressive how many heritage sites there are. If time is limited but you want to plan one or two days worth of sightseeing then I would recommend going to The British Museum and the National Gallery. If at all possible also try to take in a show at the London Theatre. These are on par with New York Theatre, and make for a great date activity. There are lots of enriching things to do other than poker when in London. Taking in some activities is always good to help re-focus on cards if one is feeling distracted or tilt prone at the tables.
Another recommended activity is to hit up some local pubs and experience what being a local is like. There are plenty of football clubs in and around London so catching a Chelsea match is totally within reason for anyone in town.
There are several dozen casinos in London, so it is easy to find action on the felt if you want to diversify from the Grosvenor Victoria.
For those that are in the mood to go drop some coin in opulent settings and good looking people here is a rundown of some of the BEST VIP spots. There are so many of them that I am presenting them all in a list. London does it lavishly, and all of these places are well reviewed and acclaimed. Here is the list of some of the hottest spots: Movida, Maddox, Maya, The Cuckoo Club, Crystal, Tramp, Dolce, Bungalow 8, The Kingly Club, Buddha Bar, Boujis, Amika, China White and Mahiki. If you are in the mood to wear some nice clothes and blow off some steam, all of these places are totally top notch.
If you want to a huge venue, you must check out one of these 6 places. They are massive clubs and are pulsating with energy: Café De Paris, No 5, Paperm Fabric, Ministry Of Sound and Pacha U.
There is a Spearmint Rhino in London! All the guys in town from Vegas won't even feel like they're gone. Other notable London strip bars that are not seedy:
Stringfellows – Covent Garden the original one
Stringfellows – Soho, nearer to the Empire
Sophisticats – Near Oxford Street
Spearmint Rhino – Tottenham Court Road
The Windmill – Soho

There are imaginably many marvellous restaurants in London. Well known chef Gordon Ramsey has about ten restaurants here, so if you are in the mood for some celebrity chef fine dining click here for Ramseys' UK restaurants. I am sure you would not be dissapointed by any of these fine choices.
Here is another list of some good restaurants and locations. These places are all great food and service:
Nobu at The Met Hotel (Japanese) – Park Lane
Nobu Berkeley (Japanese)– Mayfair
Zuma (Japanese) – Knightsbridge
Roka (Japanese)
Mr Chow (Chinese) – Knightsbridge
Scott's (fish) – Mayfair
Veeraswamy (Indian) – Regents St, near Empire
Asia De Cuba (Fusion) – Covent Garden
Le Caprice (French) – SW1
Le Petit Maison (French) – W1
The Chicago Rib Shack (American) – Knightsbridge
The Big Easy (American) – King's Road, Chelsea
E&O (Asian Fusion) – Notting Hill
Hakkasan (Asian Fusion) – W1
Zafferano (Italian) – SW1
London has many ways to get around including black cabs, buses and the tube. Here is a website for the London Tube. Don't forget about the double-decker bus rides if you really want to be a tourist.
London by Satellite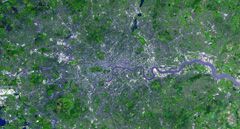 For PokerStars.net EPT Satellites
Please feel free to join our forum and share some of your stories. The next stop on the tour is Budapest Hungary from October 28th to November 1st. Look forward for the next guide with all things to do in Budapest soon, I am sure it will be needed much more than a London one! Best wishes of success for anyone that reads this and is going to be participating in the PokerStars.net EPT tournaments or side action, may the cards fall your way.