Devilfish to Star in Welsh TV show, GUKPT Returns to Bolton and More!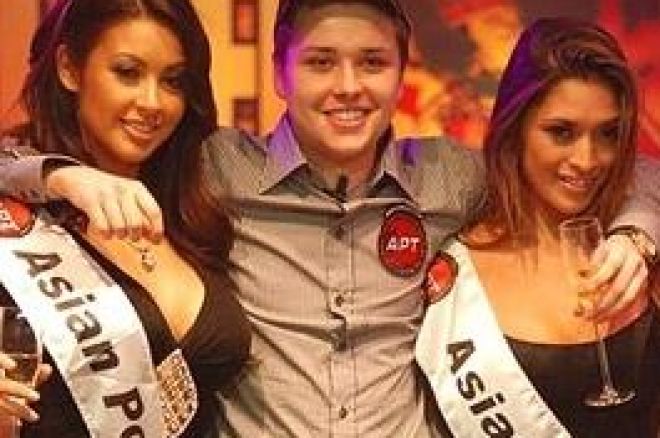 Devilfish to star in new TV Series in Wales
Dave 'The Devilfish' Ulliott can be seen on ITV Wales this week from Thursday in a new series called How to Become a Poker Millionaire where he will take four losing players and give them an intensive month of training. Each week one player will be eliminated and the last player standing will win a seat to the WSOP main event next year.
The show will also see Devilfish introduce the players to some of his high profile poker friends who have won 34 WSOP bracelets and $100 million between them. Ulliott commented on the show "Poker players won't have seen anything like this before. It was a real boot camp for the participants and I took no prisoners. There's laughter and tears, good poker and bad poker, and viewers will get to learn many of the tricks of the high-stakes poker trade which took me years and a lot of money to learn."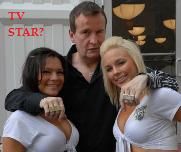 The show is provisionally scheduled just for ITV Wales but will more
than likely be available on Pokertube and potentially on the rest of ITV later on.
The GUKPT returns to Bolton
The Grosvenor UK Poker Tour makes its return to the City that launched the prestigious poker tour. Last year Praz Bansi added the first GUKPT title to his WSOP bracelet boasts and this year a whole week of tournaments begins today at the Grosvenor Casino in Bolton, with a seat to the Champion of Champions event being awarded to the winner of each.
Today starts with a £200+£20 no limit hold'em event and a £300+£30 double chance freeze out tomorrow. A £250+£25 PLO freezeout is on Wednesday and from Thursday is the £1000+£60 4 day main event. There are also £100+£10 side events every day from then except for Saturday when it is a £300+£30 freezeout instead.
PartyPoker to become a Network?
As part of its scheduled re-launch in an attempt to reestablish itself as a major player in online poker, Party Poker are apparently going to become a 'network'. Party were once top of the tree in online poker but have recently been facing increasing competition from networks like the iPoker network that hosts many poker skins, so as a result will become a network of their own according to an interim results report.
What this could mean is that many new poker 'skins' will be created that would use the Party Poker software. This could be beneficial for both Party Poker who will see an increase in traffic from the marketing efforts of the new skins and for the customers who will see more competitive loyalty incentives from the new skins keen to attract new clients.
World Heads Up Championships failed to get a Sponsor
We brought you the news last week that the World Heads Up Championship's in Barcelona were struggling to find a sponsor for their TV coverage. It appears that time has run out for the long standing heads up tournament and they have been forced to go on without TV coverage as no interested parties have come forward. Hopefully a big name will win the event this year and remind potential sponsors what a big title this is for next year.
Sky Poker offer £250 'No Deposit' Bonus
The top poker room and TV channel is offering new players a £250 bonus regardless of what amount they start within their Sky Poker account. Anyone who earns 5000 reward points in the first 30 days will release the £250 bonus. You can release your bonus in any real money games and it releases in £25 and £50 installments.
$2.5 Million Guaranteed round the corner
One of the biggest European online tournaments of the year takes place this weekend, the $2.5 million guaranteed tournament on the iPoker network. You can still qualify daily between now and then at poker rooms such as Titan Poker for as little as $2.50.
The main event is a $1,500+$80 buy-in no limit hold'em tournament that starts at 19:00 GMT this Sunday. With a $2.5 million guarantee and a slow structure, the winner will surely deserve the $500,000 minimum first prize. Online tournaments are getting as big as bricks and mortar events, so this is a great place to start up your retirement fund.
APT Winner Crowned
257 players descended to Macau for the APT over the last week, and a winner has emerged from them. 20-year-old Yevgeniy Timoshenko took down the tournament and he won $500K for first place. Among the finalist was pro Casey Kastle who headed into the final day with the chip lead. One by one the eventual winner picked off everyone until it was down to two players.
Heads up play didn't last long as Yevgeniy was more than a 10-1 chip leader when thing got heads-up.
Timoshenko thanked the organizers and went on [I]"I'm very fortunate to have won this, I ran extremely well. The final table was a pretty tough line-up. I'm really ecstatic that I finally won a main event."
We expect to see lots more of this young man over the course of all the upcoming European and UK based tournaments coming up.
With such a heavy prizepool, the APT is looking like a great tour from out East!