Dave Penly makes PLO Final, Mansion move to iPoker and more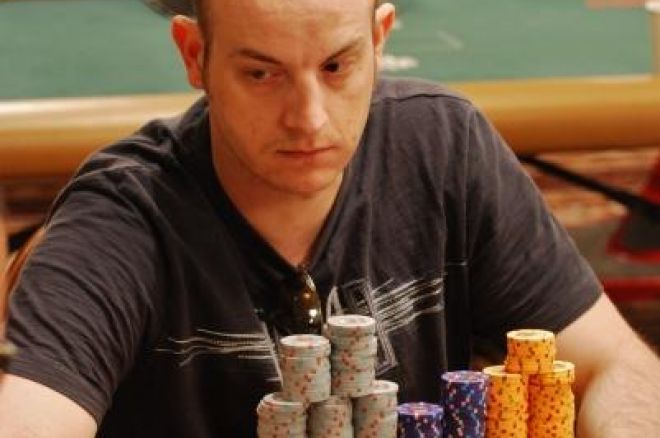 WSOPE PLO Final Table is Set
The penultimate event on the WSOPE schedule has reached its finale, with a star studded final table set to do battle in the £5000 PLO event. This event has become a real Europe vs America affair in its last two outings, and this time round it's looking very promising for Europe as only one American has made the final, although that American does already have more bracelets than the rest of the table combined.
Two UK players are still in the mix, Eric Dalby and Dave Penly (Whom this writer had a chance to buy a percentage of on a popular poker forum and is kicking himself for not doing so) and they are joined by Scandinavian legends Erik Friberg and Theo Jorgensen, Canadian internet sensation Sorel Mizzi, Italian Max Pescatori and 5 time bracelet winner Chris Ferguson. This final could see Penly win the European PLO player of the year award after some impressive wins in GUKPT side events.
The chip counts look like this:
Seat 1: Erik Friberg 189,000
Seat 2: David Penly 162,000
Seat 3: Jason Mercier 650,000
Seat 4: Sorel Mizzi 290,000
Seat 5: Tomi Nyback 434,000
Seat 6: Theo Jorgensen 897,000
Seat 7: Max Pescatori 126,000
Seat 8: Eric Dalby 277,000
Seat 9: Chris Ferguson 282,00
Stay tuned to our exclusive live updates for all the action and don't forget that the £10,000 main event starts tomorrow.
Ladbrokes Irish Poker Festival Sold Out
The much anticipated Ladbrokes Irish Poker Festival in Killarney has already sold out, despite increasing the original capacity to 750. The €500 main event now has a €375,000 guarantee and the only place to win a seat is the 20 seat guarantee super satellite at the festival on October 2nd.
Bryan Coleman, Irish Territory Manager for Ladbrokes said, "We are overwhelmed with the support this event has received from poker players, not just in Ireland but the UK and beyond, and it justifies our decision to promote a low buy-in guaranteed big-prize event staged in one of the most beautiful parts of the country. Players really have voted with their feet and the sell out main event is going to be truly memorable for those lucky enough to get their seats. Only 20 seats remain for the super satellite being held at the venue on Thursday October 2 and the clamour for these will create a fantastic buzz to kick off the Festival."
Mansion move to iPoker
The iPoker network is getting bigger and bigger despite a predominantly European clientbase, and now the network is pleased to announce Mansion Poker have become the latest skin to join up. This surely will mean we'll see plenty of Spurs fans at the tables increasing the traffic and now Mansion customers can participate in the ECOOP later this year.
Pokernews Strategy Launches
Over at our parent site we are pleased to announce the launch of our own dedicated video strategy site. For a small fee you get daily strategy videos from some of the biggest players in the game, including Patrik Antonius, Tony G, Lex 'RaSZi' Veldhuis, Corwin 'Mig.com' Mackey and Chris 'Genius28' Lee. You'll get a front row seat to see just how these stars of the game made their millions and the commentary from Tony G is hilarious.
For full access to some of the best poker advice you will ever receive, sign up to the PokerNews Strategy Video service for a one off $99 sign-up fee. Membership will cost $29 per month guaranteeing you one new video every single day. And we've got the best introduction promo running – for a limited time we will waive the $99 sign up fee! So, don't hesitate – this offer is only available for a limited time.