This Week at UK PokerNews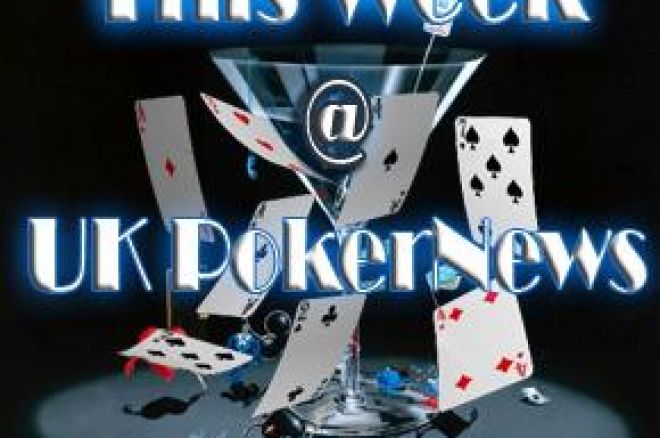 Hello to all our readers! We hope you are having a great Saturday in the UK or wherever you are around the world! We here at PokerNews are excited to bring another edition of what's happening around UK.Pokernews.com.
There has been lots of activity around the poker world and around this site in general. The pro poker tours are getting back on track after a slight hiatus after the WSOP. The Partouche Poker Tour just ended, and the Barcelona EPT is just wrapping up. The WCOOP is also in full swing on PokerStars and coming up next is the WSOPE London followed by the EPT London. Whoa that is lots of action! There will be plenty of pros racking up the frequent flyer points over the next few weeks. To check any recaps of who won what just search our site, the news is easy to find.
The forum is starting to bustle with activity these days. There have been quite a few people join recently, which is awesome! We will be hosting a Freeroll soon for all our members, so stay tuned. This week we got really lucky and had an interview with UK Poker Phenom Kara Scott.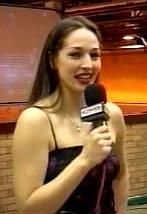 Give that a read if you haven't yet. The best forum topics of the week have got to be the thread about London, and where to go and hang out. For all you live tournament players out there, go have a look at this thread about the current Genting Stanley £100,000 Poker Classic. All the Satellite info for every stop is included in this great thread. We have so many lurkers that I think it is time for all of you to start posting!
There are also the weekly PokerNews 4 Fun tournaments which allow some of our members to play against each other for a small buy in. This is a good opportunity to play against good players trying their best, with a forum to complement the experience. Come and discuss the action with some good players and ultimately become better at poker. There is a topic dedicated to this in the forum, and it is starting to expand across many different PokerNews forums!
We have posted a few Raszi articles, which are amazing. Raszi is a pro from Holland that has made some serious bank playing poker, but even better, he is an excellent writer. His pieces this week contain many laughs and some good advice! We will have part two of his live cash games series next week, as I know anyone that read part one is eager for more.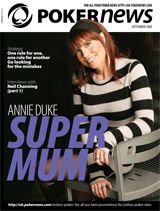 PokerNews publishes a stellar magazine every month. These contain some quality stories and are available on a free subscription. Go to the magazine page and sign up to have your free magazine mailed to you today. Next month is featuring an Annie Duke interview, and some other great content via Mel Lofthouse, Barry Carter and company.
I have to mention the September Freeroll Frenzy. There are still many weeks left of Freerolls. We added a nifty calendar to our homepage which displays the tournament for everyday as they happen. There are many different sites participating in this, so there are plenty of opportunities to get new signup bonuses and play some juicy Freerolls. There has never honestly been a better time to get more value from signing up for some new accounts. Go to the Freeroll section for all the details.
Thank you the readers for checking out our news and articles, and please continue with all your feedback. PM myself, Robbied in the forum and I will continue working with you, our community to make this place top notch.