Bloch on top at WSOPE, Moorman up with the chip leaders, the Poker Den starts today and more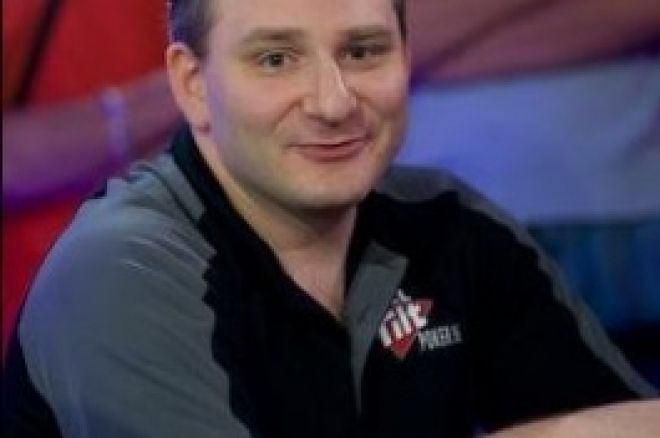 Bloch leads star studded Day 3 at the WSOPE
One of the best players never to win a bracelet is currently in pole position to do just that heading into day 3 of the WSOPE Main Event. Andy Bloch, who made the WSOPE PLO final table last year and has already made two WSOP finals this year, is currently sitting pretty with over 300,000 chips. Unfortunately for him, he has some of the best poker players in the world hot on his heels.
Online cash legend Brian Townsend is right behind him with 290,000, Townsend has rarely made an impact on the tournament trail but this could be his time after a difficult 2008. Eric Seidel and John Juanda are looking to add to their impressive bracelet counts in 3rd and 4th respectively.
UK player Chris Moorman will be looking to emulate fellow internet legend Annette Obrestad this week, and at 6th in chips he is in with a really good shot at doing it. Daniel Negreanu, Justin Smith, Mike Matusow, the Devilfish and November 9 finalist Ivan Demidov all also have impressive chip stacks.
The money bubble is set to burst today with 36 of the 62 entrants about to cash for at least £25,340, which is a boost to even the biggest of bankrolls. As usual there will be play by play analysis from our exclusive live updates team.
Chip Leaders heading into day 3
Andy Bloch - 321,600
Brian Townsend - 290,100
Erik Seidel - 282,300
John Juanda - 252,500
Philippe Rouas - 233,300
Christopher Elliott - 231,900
Chris "Moorman1" Moorman - 219,500
Justin "BoostedJ" Smith - 217,700
Daniel Negreanu - 203,700
Brandon Adams - 190,000
36 Hour Cash Den starts Today
The Party Poker Poker Den on Channel 5 was one of the best homegrown poker shows of the year and today the latest installment begins filming. The big difference is the cash game action will go on for a full 36 hours nonstop for the $10,000 buy-in game, which will be a world record for TV poker.
Confirmed for the event are Dave 'Devilfish' Ulliott, Robert Williamson III, David Williams, Roland de Wolfe, Neil Channing, Andrew Feldman, Brian Townsend, Kirk Morrison, Phil Laak, Antonio Esfandiari, Jon Kalmar, Sammy "Any Two" George, lliodoros Kamatakis, John Tabatabai, Mike "The Mouth" Matusow, Juha Helppi, Jennifer Tilly, Anthony Hardy, Ian Frazer and Chris Parker.
Phil Laak was said to be planning to play the whole 36 hours but he is currently deep in the WSOPE main event, as is Mike Matusow, Brian Townsend and the Devilfish, so we probably won't see as much of them now. One person we will see do the full 36 hours is Jesse May, who will comment on every single hand in the commentary booth.
Eddie Hearn, Head of Online Gaming at Matchroom Sport said "The Poker Den has come such a long way since we started it back in the summer of 2005. In our initial planning we thought that having $1 million worth of chips available for play would be sufficient but many players have already wired over $100k so we have had to think again! The Big Game has been a huge success and just keeps getting bigger. The two series so far have attracted the best players in the world and demand to take part in this one has been huge."
Russ Hamilton said to be behind the SuperUser Scandal
In a report issued last night by the Kahnawake Gaming Commission (KGC), former WSOP Main Event champ Russ Hamilton was the person responsible for the 'Superuser' scandal that rocked the online poker world. The report said of the UltimateBet Representative and 1994 champion:
The Commission found clear and convincing evidence to support the conclusion that between the approximate dates of May 2004 to January 2008, Russell Hamilton, an individual associated with Ultimate Bet's affiliate program, was the main person responsible for and benefiting from the multiple cheating incidents. Furthermore, the KGC is currently in contact with the appropriate law enforcement agencies and intends to fully cooperate in the prosecution of all individuals involved in the UB cheating incidents
These are just preliminary findings and a final determination will be made at a later date, however the KGC have elected to impose the following sanctions on UltimateBet:
1. Ultimate Bet is directed that by November 3, 2008 it shall, under the close supervision of the KGC, its employees and agents, commence refunding all players accounts found to have been adversely affected by the cheating of individuals under the control and supervision of the licensee. It is estimated that Ultimate Bet has to date reimbursed $6.1 million USD to players' accounts found to have been adversely impacted by the cheating activity
2. Ultimate Bet is directed that by November 3, 2008 it is to remove any and all persons deemed as "unsuitable" by the KGC from all involvement with the company, which shall include all levels of ownership, management and operation. Ultimate Bet during that time period until November 3, 2008 is required to continue to provide complete details of all day-to-day operations of the company. These shall include financial as well as daily gaming records to Frank Catania and or his assigns. It is anticipated that this action will provide full disclosure and prevent any further improprieties or wrongdoing from occurring while ensuring that the public is being offered fair and honest games and all player monies will be protected.
3. Ultimate Bet's control system as defined in section 9 of the Kahnawake Interactive Gaming Regulations has been modified to prevent any further incidents of cheating or related improprieties.
4. Ultimate Bet will not delete or modify any logs including but not limited to web logs and game logs as required by the Kahnawake Interactive Gaming Regulations and will continue to have those logs immediately available for inspection by the KGC or its agents.
5. Ultimate Bet shall immediately pay a fine of $1.5 Million USD to the KGC for its failure to implement and enforce measures to prohibit and detect fraudulent activities.
6. Ultimate Bet's failure to comply fully with these measures will result in the immediate revocation of its KGC gaming permit.