The Russian Zavidovo Open Begins Next Week!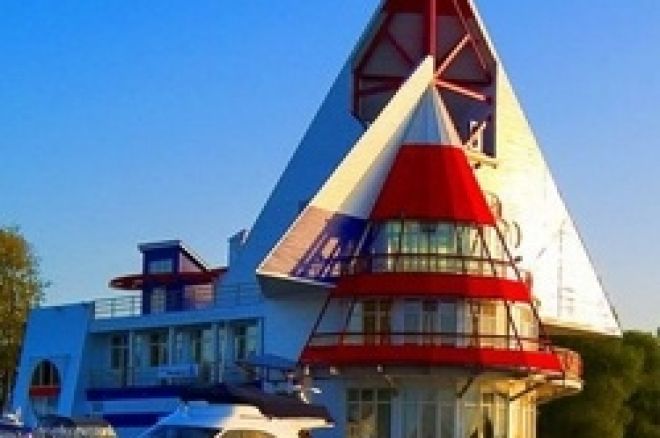 Poker is now officially being declared a 'sport' instead of a 'game of chance' in Russia and tournaments are becoming much more widespread than ever. The Zavidovo Open being held next week is now seen as any other sporting event would be, just like a football match or a tennis game!
The Zavidovo Open begins on August 16th at the Zavidovo Resort, a beautiful complex just outside of Moscow. Many well known players will be in attendance as well as the top class professionals of Russia.
The 'Elite Section' will be the area home to the Zavidovo Open which is run by a group called the 'Central Directorate of Servicing Diplomatic Corps'.
While the rest of the world is struggling with the current state of the economy, Russia is certainly not, in fact the Russian economy could be described as flourishing. An example of this was documented recently where there were rumors of a massive Pot Limit Stud game running with an ante of $2,000! Not to mention a $2,000/$4,000 game which is apparently a Russian spin off of Omaha /8, regularly being played (players receive 5 cards!). PokerNews's own Tony G reportedly won a pot worth $3 million earlier on this year!
Thats why it wont surprise you to hear Tony is returning to Russia next week for the Zavidovo event! Phil Ivey and Patrick Antonius are also rumored to appear at the event.
This $10,000 buy in event is making history as boasting the slowest blind levels ever in a tournament of this size - which last two hours long, but... the first hour of 50/100 will last for three gruelling hours! This special structure also includes a 'stack balancing' rule on Day 2, whereby if during the tournament the average stack has less than 15bbs then the level being played will continue until the average stack has in excess of 155bbs.
The event will last for 5 days with the final table being televised. For more information please visit Zivado Open