WSOPE To Be Held At The Empire Casino ONLY!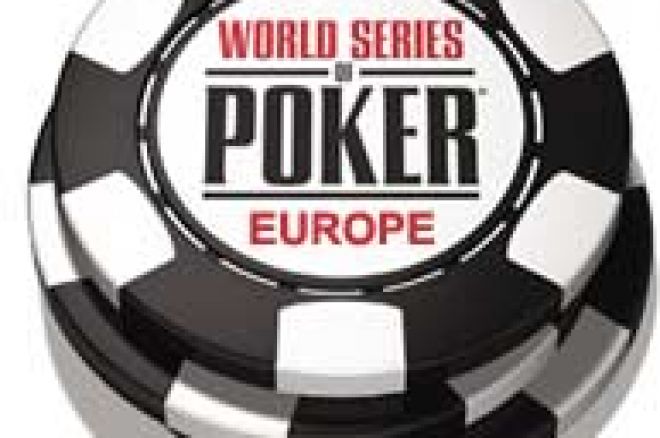 Betfair Poker have made a big announcment on the World Series of Poker Europe this year, with the news all the poker bloggers wanted to hear. Now the entire WSOPE will be under one roof and all four bracelet events will be held at the Empire Casino in Leicester Square, rather than at several venues across London.
Last year certainly was an interesting first WSOPE, which was held at the Empire, Sportsman and Fifty casinos in London, before finishing in the Empire. This made for a unique atmosphere but also made for occasional moments of confusion, particularly amongst those of us covering the events. This year it was rumoured that a total of 5 venues would be used but instead, it will all be at the Empire, with cash game action going on round the clock at the other LCI venues.
"We are eagerly anticipating the World Series of Poker Europe this year," said Ty Stewart, World Series of Poker Director of Marketing. "We have enhanced the schedule to provide more variety and game play, greatly broadened the worldwide television exposure and have brought the event under one roof to better the player experience for this prestigious and premiere event."
"Empire is excited to be hosting poker's greatest players," said Michael Silberling, COO, London Clubs International. "Our Leicester Square property provides a fitting backdrop to conduct such a prestigious event like the World Series of Poker Europe."
To remind you, this years schedule looks like this:
September 19th , 2008 - Event #1 - £1,500 – No-Limit Hold'em Day 1A (3-day event)
September 22nd , 2008 - Event #2 - £2,500 – H.O.R.S.E. (3-day event)
September 24th , 2008 - Event #3 - £5,000 – Pot Limit Omaha (2-day event)
September 27th , 2008 - Event #4 - £10,000 – World Championship No-Limit Hold'em (6-day event)
Don't forget that the only place to qualify for what could be the richest tournament of the year in the UK is at Betfair Poker .