Richard Ashby Joins Team Full Tilt and Much More News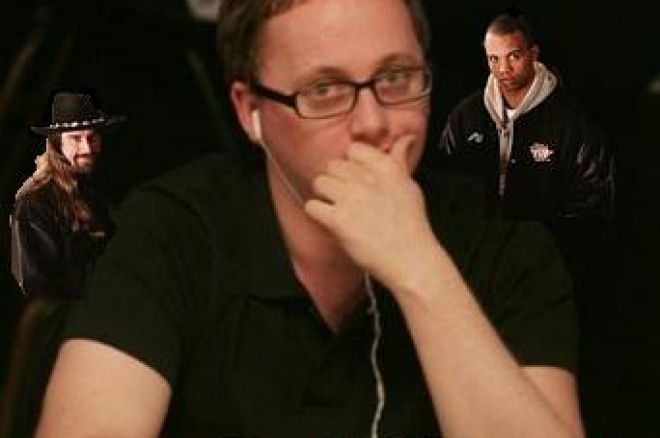 Richard Ashby is the latest Red Pro
Top UK player Richard 'Chufty' Ashby is the latest player to join the army of sponsored 'Red Pros' at Full Tilt Poker. Along with Ben Grundy, Ashby is considered one of the top online PLO specialists in the UK and is a big winner in the $200/$400 game on Full Tilt, playing alongside regulars like David Benyamine, durrrr and Gus Hansen.
What makes Ashby unique in these games is the disciplined way he has always bought in short and often spun his $8000 buy-in into hundreds of thousands at a time. Even when he has had to reload several times he always buys in for the same amount each time and it seems to be a strategy that works well for him at the toughest table anywhere online.
One Richard Ashby who isn't quite as lucky is a subscriber on the 2+2 forums who shares a name with the new red pro and chose to call himself that on Full Tilt. He recently posted on the forum to say that Full Tilt have taken his screen name away from him as they have signed Chufty as a pro. This situation mirrors the Brian Townsend situation earlier this year when two users had the same name, that time the namesake got some free Cardrunners perks but this time it appears he has just been straight up told he is losing his username (We hear 'Chufty' is now available).
The GSOP starts Today
We are still unsure how the Powerhouse Sporting Club in London (Formally the Gutshot) are still open after repeated orders to close the club down in court, but the Gutshot Series of Poker (GSOP) returns this week at the Clerkenwell Club.
The Gutshot has nurtured some of the finest UK poker talent in recent years and this festival's juicy schedule looks like this:
18th Aug Monday 8pm: £30 Rebuy Satellite to the Main Event
19th Aug Tuesday 8pm: £30 Rebuy Satellite to the Main Event
20th Aug Wednesday 8pm: £200 NLH Freezeout
21st Aug Thursday 8pm: £100 NLH Freezeout
22nd Aug Friday 8pm: £150 PLO Double Chance Freezeout
22nd Aug Friday 11pm: £30 Rebuy Satellite to the Main Event
23rd Aug: Saturday 2pm: GSOP £500 NLH Main Event Day 1
24th Aug Sunday 2pm: GSOP Main Event Day 2
25th Aug Monday 2pm: GSOP Main Event Day 3
25th Aug Monday 6pm: £50 Deep+Steep Freezeout
All events will be capped at 80 players (except the main event which is 100 runners max)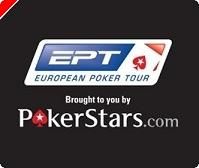 Excitement mounting for EPT London
A large contingent of UK pros have been expressing their interest in the Pokerstars European Poker Tour London festival this October. This year it is overlapping with the WSOPE which will definitely bring the numbers up for the main event and the side events, making London the only place to be for poker players between September and October.
Pokerstars have added £250,000 to the main event prize pool which will ensure that £1 million will go to the eventual winner. Not only that, but there will also now be a £20,300 high roller event with a £1 million guaranteed prize pool. With all the Big Game players in town for the WSOPE, this could really be the railbird tournament of the year in Europe.
Another incentive for players this year is the introduction of an EPT Awards ceremony in Barcelona next month with nominees for season 4 being announced later this month.
JP Kelly runs good
JP Kelly is one of the few UK players to be held in high regard not only by the online community but also on the live circuit. The young poker sensation had a very good weekend at the online felt. Mavfish as he is known on Full Tilt Poker came 2nd in the $100 PLO Rebuy event in the FTOPS on Saturday for $60,505.50 while simultaneously going deep in the two day $2,500 event, unlucky not to get further than 61st the following day for $5,652.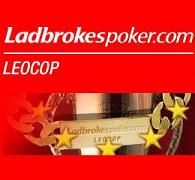 Ladbrokes Announce the LEOCOP IV
Europe's longest running online poker festival is back with 16 money added tournaments over 15 days, ending in a massive $120,000 freeroll, which also boasts the final Poker Million VII semi final seat. You can qualify for all the events for as little as $1 at Ladbrokes Poker and the full schedule looks like this:
Sun 26th October: $10,000 added, $150+$15 NL HE Rebuy
Mon 27th October: $10,000 added, $50+$5 NL HE Rebuy
Tue 28th October: $10,000 added, $300+$30 NL HE Freezeout
Wed 29th October: $10,000 added, $20+$2 NL HE Rebuy Ladies Event
Thu 30th October: $10,000 added, $200+$20 NL HE 2nd Chance
Fri 31st October: $10,000 added, $250+$25 NL HE Freezout
Sat 1st November: $10,000 added, $200+$20 PL Omaha hi/lo 2nd Chance
Sun 2nd November: $10,000 added, $100+$10 NL HE Deepstack Freezeout
Mon 3rd November: $10,000 added, $200+$20 PL Omaha Rebuy
Tue 4th November: $10,000 added, $300+$30 NL HE Freezeout
Wed 5th November: $10,000 added, $200+$20 PL HE 2nd Chance
Thu 6th November: $10,000 added, $200+$20 NL HE 2nd Chance
Fri 7th November: $15,000 added, $500+$50 NL HE 6 handed Freezeout
Sat 8th November: $10,000 added, $500+$50 NL HE Headsup Freezeout
Sun 9th November: $250,000 added, $1000+$100 NL HE Main Event Freezeout
The top 80 players on the overall LEOCOP IV Leaderboard will be invited to the inaugural LEOCOP IV Masters Event which will be held online on the 22nd November 2008. The winner of this invitation only tournament will receive the last Poker Million VII Semi-Final Seat worth $120,000, which guarantees $20,000 prize money and the opportunity to progress to the Live Final table on Friday 12th December 2008 and walk away with the $1,000,000 first prize.