Party Poker Birthday Celebrations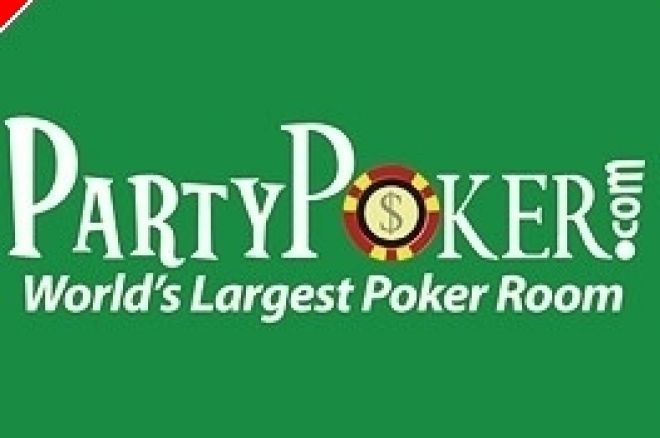 More details have been announced about the exciting Party Poker birthday week as we countdown to the $1 million guaranteed event this Sunday. The $640 main event with a championship style structure is open to direct buy-ins as well as feeders from $1 and 15 party points.
On top of this there are a number of exciting promos in the build up to the 7th birthday of the European poker giants. These include:
Wednesday 6th August - $777 tournaments
Seven special tournaments each paying out $777 in prize money, with the top 77 players getting the cash. You can enter as many of the seven as you want and they are spread throughout the day. The tournaments take place at 08.00 ET, 10.00 ET, 12.00 ET, 14.00 ET, 16.00 ET, 18.00 ET and 20.00 ET.
Thursday 7th August – Surprise Tournaments
You'll have to keep your wits about you on Thursday as there will be 20 surprise tournaments that only appear in the Party Poker lobby 15 minutes before they start. They will have a range of cash prizes and qualifier seats for the $1,000,000 Birthday Party, so stay alert and you might be lucky enough to find yourself in an empty tournament.
Friday 8th August - $1,000,000 Birthday Party Qualifiers
Now is your chance to qualify for the $1 million guaranteed event. PartyPoker.com will be running dozens of extra qualifiers all day so you can book your seat for the $1,000,000 Birthday Party on Sunday.
Saturday 9th August - $7,777 Tournament and Super Saturday $1,000,000 Birthday Party Qualifiers
Every player who picked up 77 points during the birthday week will be invited to take part in the $7,777 tournament where the top 777 will get a slice of the prize pool. We will also be giving away at least 150 seats into the $1,000,000 Birthday Party on Sunday.
And finally…….
Sunday 10th August - The PartyPoker.com $1,000,000 Guaranteed Birthday Party!
Most birthday parties will see you leave with only a slice of cake for your troubles but this one could see you the better portion of $1 million better off. With a huge number of online qualifiers for the main event, this could be one good value, life changing tournament, only on Party Poker.