bwin Poker and PokerRoom are Sending People to Australia in Style with the Deluxe Package!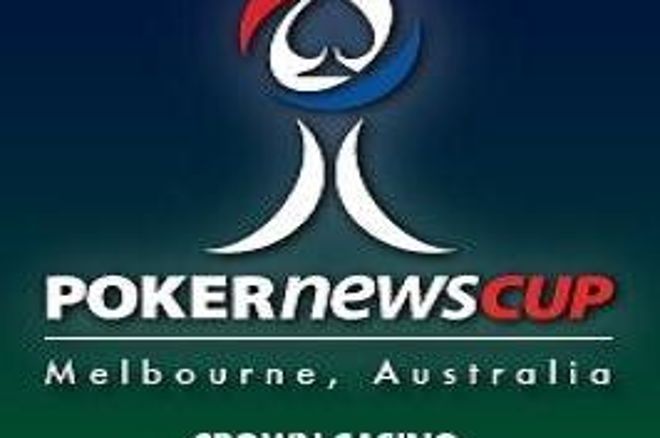 This is a rather unique thing in the poker satellite process. Instead of winning just a plane ticket, a hotel room and a tournament entry (as if that wasn't enough!), some online poker rooms are now adding outdoor excursions and one of a kind sight-seeing adventures to the prize. PokerRoom and bwin Poker are some of these poker rooms, and will be sending Freeroll winning players on deluxe package trips! The PokerNews Cup Australia is the target tournament, taking place in Melbourne from October 12th-20th.
Players will have several chances to win one of these deluxe deals, each worth $7,000. This will be taking place on both PokerRoom and bwin in Freerolls over the coming months. These Deluxe Prize Package Freerolls will be exclusively for PokerNews players… That means you!
Now the $7,000 prize package :
- Entry into two tournaments. First tournament, Event #1, which is a smaller $200 + $30AUD Event. Second tournament will be the Main Event, with the hefty $2,200 Buy-In and quarter million guarantee for first
- Accommodations for ten nights at the amazing Crown Promenade Hotel in Melbourne, Australia
- $2,000 cash for travel expenses
- Entry to the rock solid Team PokerNews, and VIP entry into the parties that ensue
- Exclusive PokerNews swag bag full of groovy merchandise and surprises
Deluxe Events
- A private cruise and lunch down the magical Yarra River!
- A private tour of Australia's famous Healesville animal sanctuary located an hour outside of Melbourne. This sanctuary has many fascinating animals like red kangaroos and Tasmanian devils, so be sure to bring your camera. There is also the coolest bird of prey display in the world showcasing raptors, peregrine falcons, barking owls and even a wedge tailed eagle (and many more) as they all fly around the outdoor amphitheatre. This tour concludes with some wine tasting, and a fancy lunch on site!
This is why it's called deluxe. The sweetest part is that it can be won for free.
There are 10 packages to be won in total. The first 3 Freerolls on each site will give away one prize package, and the last tournament will reward two prize packages!
Here is how you can play in these amazing Freerolls:
1. Download bwin Poker and/or PokerRoom via the PokerNews links.
2. Register a new account.
3. For this promotion you must make a deposit (minimum).
4. Earn 50 Points during the qualification period for the tournament(s) you want to play.
5. Once you have qualified, you will receive a ticket after the qualification period ends. Use this ticket to manually enter into the Freeroll tournament.
That was easy! Earning 50 points is also very easy, and doesn't require much of a deposit. The value in all the Freerolls is worth joining these sites today.
The Dates of the Freerolls:
PokerRoom
all Freerolls at 14:30 EST / 15:30 EDT
$7K Tuesday August 5 - 50 PokerRoom Points from July 22-August 3
$7K Tuesday August 19 â€" 50 PokerRoom Points from August 5-17
$7K Tuesday September 2 - 50 PokerRoom Points from August 19-31
$14K Tuesday September 16 - 50 PokerRoom Points from September 2-14
bwin Poker
all Freerolls at 14:30 EST / 15:30 EDT
$7K Thursday August 7 - 50 bwin Poker Points from July 25-August 5
$7K Thursday August 21 - 50 bwin Poker Points from August 7-19
$7K Thursday September 4 - 50 bwin Poker Points from August 21-September 2
$14K Thursday September 18 - 50 bwin Poker Points from September 4-16
If you are already a PokerNews player on either of these sites, then you are able to participate. You must meet all the requirements as listed above, and you are ready to go.
We have so many PokerNews Australia Freerolls it is hard to keep up!
From the Editor: PokerRoom and bwin offer great sign up bonus for our players. Why not take advantage of these offers and play in these amazing Freerolls? I know I would.
[B]Peregrine Falcon FTW!