The Pokerlympics?!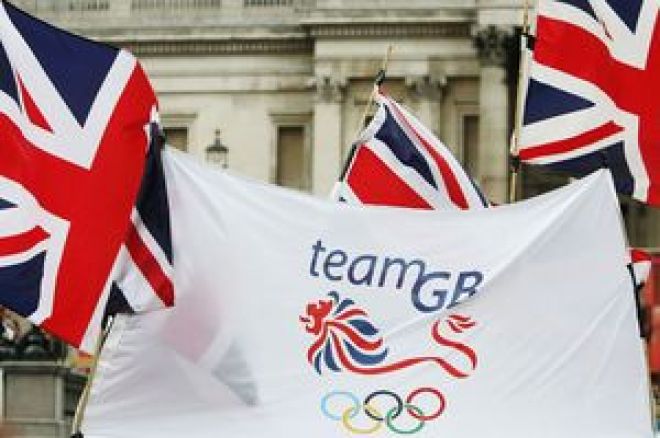 Personally, I'm undecided, obviously there is a large strategic element and a high level of competition but the lack of physical exertion (does sitting in a chair all day really count?) and the fact there is, no matter how much serious players try to minimise it, a large luck factor in the game. With the world's attention turning to the upcoming Olympics, discussions have been raging across one of the poker communities largest forums about which country could produce the best Olympic poker team. Poker is far from the embodiment of the Olympic ideals but many nations feel that they are definite gold medal contenders. As you can imagine the discussions have been somewhat nationalistic with the Americans patriotically leading the way, however, although they may be the largest poker playing nation in the world, does this mean they would be a shoe-in for the gold medal?
Certainly there is no doubting the depth of American talent and with a mix of experienced live pros and young online hotshots they would probably enter the event as the team to beat. But the Olympics are full of upsets and a dose of the old bulldog British spirit could have us nipping at the heels of the U.S. team. Indeed, team GB have lifted the Party Poker.com Poker Nations Cup twice in three years, beating out teams from America, Sweden, Germany, Ireland and Holland. In every Olympic event there is a wild card entry, the kind of athlete who has an unpredictable temperament, someone who will either blow away the competition or blow up themselves. This is where the Scandies come into play, their aggressive, unpredictable style is enough to frighten even the most experienced players and if they get the rub of the green they can be almost impossible to stop. Then you have the likes of Australia, Canada and Russia which are all huge poker playing nations and, just as in the actual Olympics, definite medal contenders.
The idea of which nation is best is something which is always talked about and there have been poker tournaments in the past which have involved a team element, such as the Party Poker Nations Cup and the PokerStars World Cup of Poker. The Olympics are about diversity though, therefore, it would only be fair to devise a format which encompasses a mixture of games. For example players could compete in a variety of disciplines, such as No Limit Hold'em, Pot Limit Omaha, Seven Card Stud, Limit Hold'em and so on – much like H.O.R.S.E. A variety of formats could also be included, such as shootouts, heads-up matches and a mass freezeout tournament. Then, much like in events such as the decathlon, the team finishing with the most points would then have the honour of standing atop a rostrum with a bunch of flowers, a gold medal and their countries national anthem echoing around the poker room.
Maybe the idea will never catch on, but if the IOC ever decide they want a bunch of finely tuned physical specimens, battling it out across the baize for an Olympic medal here's a few of my choices for medal contenders:
Team GB: Neil Channing, Praz Bansi, Ram Vaswani, Chris "Moorman1" Moorman and Roland De Wolfe.
Team U.S.A: Phil Ivey, Allen Cunningham, Tom "Durrr" Dwan, Mike Matusow and Chris "Jesus" Ferguson.
Team Russia: Alexander Kravchenko, Kirill Gerasimov, Alexander Kostritsin, Ivan Demidov, Nikolay Evdakov.
Team Canada: Daniel Negreanu, Gavin Smith, Peter "Apathy" Jetten, Sorel Mizzi, Nenand Medic.
Team Australia: Joe Hachem, Tony G, Jeff Lisandro, Mel Judah, Mark Vos.
Team Denmark: Gus Hansen, "Halfrek", Jesper Hougaard, Soren Kongsgaard, Jonas Klausen.