Party Poker Irish Poker Tour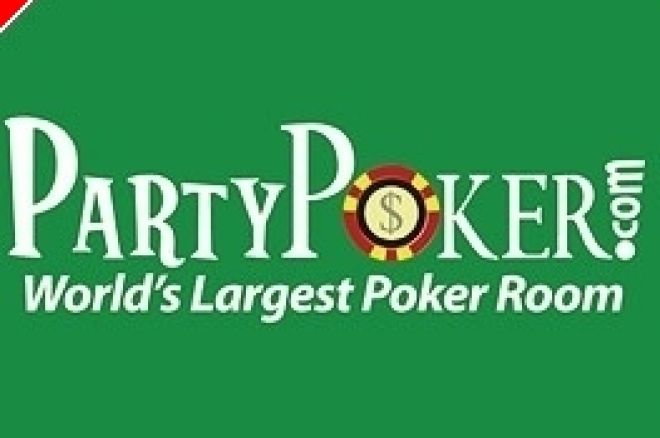 The Party Poker Irish Poker Championship Tour starts this weekend in Galway and in 7 further stops in the Emerald Isle this year.
Not only are festivals in Ireland always so much more fun than any other country in the world, but there is money added to each event as well as seats to the Irish Poker Championships in 2009. A seat to which will be awarded to the winner of this weekend's event and on the second leg of the tour in Waterford the top three players in the €2000 added event receive 2009 IPC seats, while in the remaining six stops the top FIVE in the €2000 added event all get seats into the major tournament. The tour features €20,000 in added money and includes €4000 put up for a special league based on performances on the tour as a whole.
Added money is something we all take for granted in events like this, but seats to a major tournament for as many as 5 final table players at a time is nothing short of fantastic. Especially as the buy-in to these events is a very affordable €350 which affords you a generous 10,000 starting stack and 45 minute clock. This is a must for a bunch of travelling Irish and UK players who want to really make an affordable long weekend poker Jolly.
A PartyPoker.com spokesman said: " The 2008 Irish Poker Championship was seen as a big success and still attracted 298 runners, despite the fact that Ireland was engulfed in a snowstorm at the time that limited the options of many to get to Galway. The introduction of the Irish Poker Championship Tour this year shows just how much this tournament is on the up-and-up. There are stops all over the Emerald Isle and online qualifiers will be introduced on PartyPoker.com later in the year that will give players from all over the world the chance to witness the famous Galway hospitality."
PARTYPOKER.COM IRISH POKER CHAMPIONSHIP TOUR - SCHEDULE
Galway Aug 1st/2nd Eglinton Card Room & Casino
Fri 1st €320 + 30 €2000 added
Sat 2nd €200 + 20

Waterford Aug 30th/31st Tower Hotel
Sat 30th €320 + 30 €2000 added
Sun31st €200 + 20

Dublin Sep 6th/7th Fitzwilliam Card Club
Sat 6th €320 + 30 €2000 added
Sun 7th €200 + 20

Cork Oct 17th/18th Macau Casino
Fri 17th €320 + 30 €2000 added
Sat 18th €200 + 20

Dublin Nov 8th/9th City West
Sat 8th €320 + 30 €2000 added
Sun 9th €200 + 20

Mayo Nov 14th/15th Park Hotel, Kiltimagh
Fri 14th €320 + 30 €2000 added
Sat 15th €200 + 20

Athlone Nov 28th/29th Springs Hotel
Fri 28th €320 + 30 €2000 added
Sat 29th €200 + 20

Letterkenny Dec 12th/13th
Fri 12th €320 + 30 €2000 added Gold Club Casino
Sat 13th €200 + 20