Nose Bleed News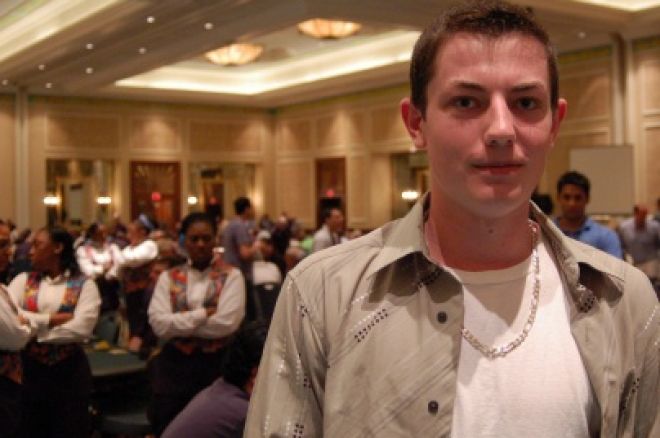 I will be looking at some of the biggest hands played and big pots that were won and lost. Thousands of players a month rail these games on Full Tilt Poker and PokerStars without really understanding the players or the strategies involved and I will be looking to address that.
There has always been a very strong fascination with what are called "nose bleed" poker games. A phrase that was termed because the stakes that were on the line were high enough to create a nose bleed. But I will be revealing over the coming months just what makes some of these guys tick and how they come to have played in the games that they are in now.
But it is common knowledge on the grapevine who the successful high-stakes players are, from the ones that are merely running well to the ones who are serious losers in the games. So just what does it take to succeed in high-stakes play? What factors go into the making of a high-stakes online poker player in 2008?
Well for a start you have got to have a bankroll……a very big bankroll! There are many high-stakes poker players who are playing chronically under bankrolled and this will show itself sooner or later. A combination of a bad run coupled with the fear of playing on a short bankroll will cripple many of these players.It is for this very reason that many players share bankrolls in the higher limits.
So just what size bankroll are we looking at here to play a game like $300-$600 No Limit Hold'em, where the maximum buy in is $60,000? To play in this level of game on a regular basis would require the player to have a bankroll at around the $5 million mark! The aggression that is required to succeed at the highest level and the risks that have to be taken constantly put your buy-ins in jeopardy.
The variance in Pot Limit Omaha is even worse with some of the big hitters on Full Tilt often winning and losing seven figure sums over the course of a month making them well and truly…NOSEBLEED!
You have also got to have a lot of heart in these games and tons of courage otherwise you are going to get found out. There is simply no place for the weak or for people who place too much value on money. This tends to mean that most of the successful players tend to be young and under thirty. Players like Tom Dwan (durrrr), Brian Townsend, Patrick Antonius and Phil Galfond to name but a few. Players who simply do not even know how to spell the word "fear" at a poker table.
Carl "The Dean" Sampson is sponsored by Cake Poker