Nosebleed News - Volume 2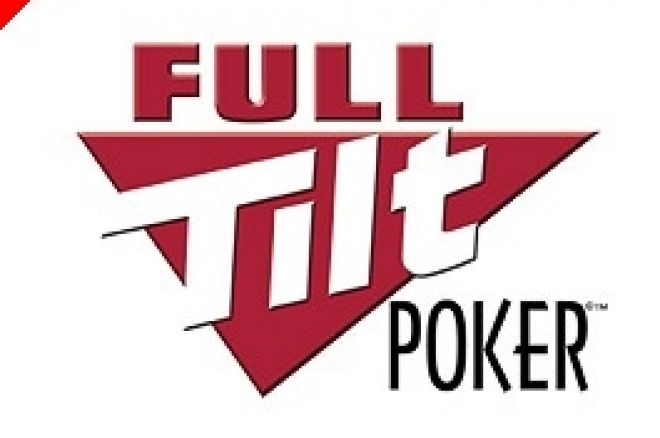 But not to be out done, there have been some absolutely monumental wins this week in the huge games on Full Tilt Poker. Player "trex313" won an estimated $320,000 last week week alone which included winning two huge pots over well over one hundred thousand dollars each.
In one huge hand against online phenom "OMGClayAiken" better known as Phil Galfond, "trex313" won a $140,000 pot. With over $340,000 on this six handed table then we were always going to be in for some serious "nosebleed" action. The game was $200-$400 Pot Limit Omaha and "trex313" held the

-

-

-

to Galfond's

-

-

-

.
The action went like this, "La Key U" raises to $1400 and Galfond calls. "trex313" re-raises to $5600 and La Key U folds but Galfond (OMGClayAiken) raises again to $18k and "trex313" calls.
The flop comes

-

-

not really improving Galfond's hand but giving "trex313" a pair, flush draw and gutshot straight draw. Galfond fires around 38k on the flop and trex313 raises him all in to which Galfond calls. Turn card is the

giving trex313 trips and the river is the

improving Galfond's hand but not enough.
Meanwhile on the minus side we saw bad days on PLO for "durrrr", David Benyamine and Gus Hansen with losses of $300k, $170k and $157k respectively. But Tony G, the only guy who could give Mike Matusow a run for his money in a verbal contest had a good day with a nice win of $147,000 on $200-$400 PLO.
The huge $2000-$4000 games have been getting a fair bit of attention recently and Hansen was up to his old tricks again but this time on the o/8 tables where he won a staggering half a million dollars in the space of a few days.
One of the contests of the week involved Patrik Antonius who was involved in a very lengthy heads up encounter with LoLiNa at $2000-$4000 Omaha high low with Antonius clocking a $350,000 win for about two hours of play, not bad work if you can get it. But before you start feeling too sorry for LoLiNa, he is still in the lead of the league table for Omaha High Low split this month.
Ziigmund still leads the overall standings this month with just under $600k in profit with OMGClayAiken second so far with over $440k in profit. Top of the "in the red" corner so far this month is Steve Sung who is a colossal $620,000 down just ahead of "vandAAgnog" on $550,000.
Carl "The Dean" Sampson is sponsored by Cake Poker