Nosebleed News - Volume 4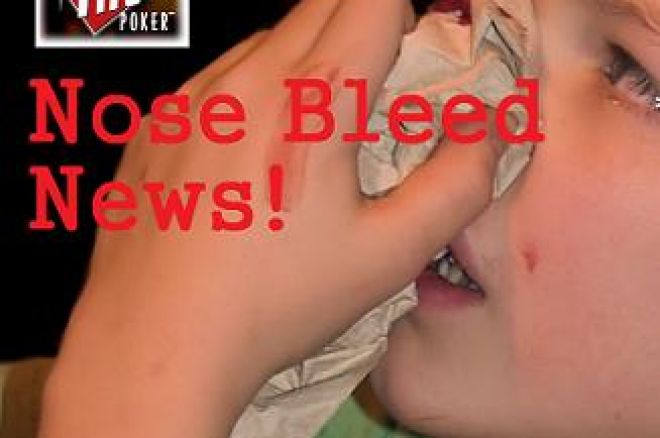 Whilst we have been looking at these nose bleed games for only a short while on UK PokerNews, many readers will be keen to see who the biggest winners and losers are over a much longer period of time - from the start of the year for instance. However most of the big name pro players don't play the nose bleed games and for a very good reason.
I for one certainly wouldn't want to endure the kind of swings that those guys have to endure. So just who are the biggest winners this year? Well we know about Gus Hansen and David Benyamine doing very well lately but what's the bigger picture? The fact of the matter is that finding out who has won what and where isn't always that easy, and many players take great pains to conceal their real results for a variety of reasons.
There are a good few players who are having a really solid year on Full Tilt Poker, but it would appear that the biggest winner this year has won an estimated $2.5 million dollars. This has been done at both PLO and NLHE and the now rich online phenoms handle is "ICallSoWhat." It is rumoured to be a young Dutch player who did well at the early levels, and tried his hand at $200-$400 only to embark on a really sick run.
The statistics show that he has done this by playing over 500 sessions, putting in 53,000 hands with the vast majority of his action coming from PLO (Pot Limit Omaha). But "ICallSoWhat" who prefers to remain largely anonymous isn't the only player to be doing well since the start of the year with "durrrr" (Tom Dwan) ahead by an estimated $1.9 million dollars.
Hac Dang better known as "trex313" is up by $1.7 million dollars and the other players contributing to the "million club" are Richard Ashby (Chufty) from the UK, Phil Galfond (OMGClayAiken) and Markus Golser from Austria. David Benyamine's latest heater has propelled him to almost a million ahead this year.
One of the remarkable things about looking further back is that Gus Hansen, who has been on an absolute tear lately, is actually down over a million dollars since the start of the year. Also in the "reverse million club" is our old friend "Ziigmund" who isn't having the best of years so far and is also down around a million dollars. But that pales into insignificance to "Noatima" better known as Guy Laliberte - the founder of Cirque Du Soleil, who is down an estimated seven million dollars since last year. Although with an estimated personal wealth of around $1.5 billion dollars, I am sure that he won't be losing any sleep over it.