Nosebleed News - Volume 1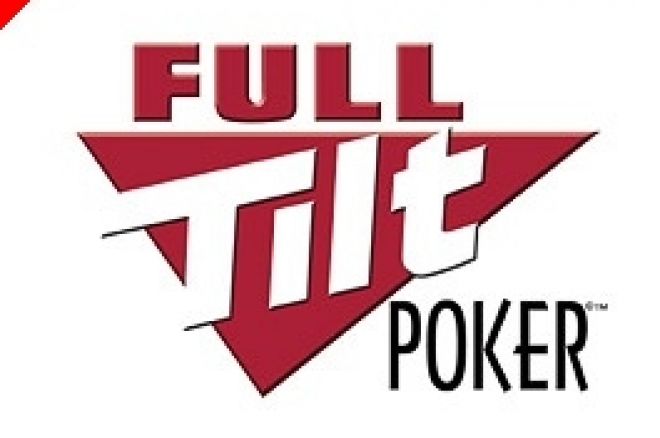 The action continued thick and fast on Full Tilt Poker yesterday with some huge pots taken down. The biggest of which was won by "Ziigmund" who won a huge pot at $200-$400 Pot Limit Omaha of $162k against online hotshot Tom "durrrr" Dwan.
The action went as follows, Ziigmund is in the small blind and Dwan is in the big blind. Ziigmund is holding

-

-

-

and Dwan had

-

-

-

. It was folded to Ziigmund who open raised to $1200 to which Dwan re-raised to $3600. Ziigmund raised again to $10,800 and Dwan called. Both players had $80,000 stacks prior to the commencement of the hand.
The flop came down

-

-

giving Dwan top pair and a wrap straight draw compared to Ziigmunds sole pair of aces. Dwan bets out $15k on the flop and Ziigmund calls. The turn is the

giving Dwan a flush draw to go with his wrap straight draw and he bets $52k on the turn and Ziigmund moves all in for a further $4k to which Dwan obviously calls.
The river card is the

and Ziigmund dodges a very big bullet and takes down a huge $162k pot.
Multiple WPT winner Gus Hansen continues to run very well in the high-stakes games with another great session in which he won over a quarter of a million dollars. Gus also leads the PLO league table on Full Tilt Poker this month with over $300k in winnings so far and add this to his seven figure haul from last month and it sure must be good to be in the great Dane's household these days.
With around $1.3 million in winnings in July, Hansen proved that he wasn't just a tournament hot shot but a real player to be feared in the high-stakes games too. Another seven figure winner on Full Tilt Poker in July was "LoLiNa" who took an estimated $1.1 million from the PLO games.
Meanwhile in No Limit Hold'em, our old friend Ziigmund has not had a good start to the month in this form of poker where he is around $87k down so far along with "FLIPokeHer". But Brian Hastings has got off to a good start topping the hold'em tables with $108k in winnings although this is only from one short forty minute session……obviously he was waiting for some value and found it.
For those of you who would like a little historical background as to who the biggest recent winners and losers are over the past month then here it is. We have already mentioned Gus and "LoLiNa" but other notable winners have been named professionals David Singer and Rob Hollink with $850k wins and $700k wins for July respectively. Other players with winnings of around the half a million mark were the ever present "Urindanger", David Oppenheim and Ziigmund.
Meanwhile notable losses were experienced by "ICallSoWhat" who lost almost $1.5 million in July with "patatino" and David Benyamine also losing a million plus. Multiple title holder John Juanda was another big loser clocking around $750k and Patrick Antonius wasn't far behind him. Meanwhile Mike "The Mouth" Matusow who has openly admitted to losing several million online was down around $400k in July.
Carl "The Dean" Sampson is sponsored by Cake Poker