An Interview With Julian Thew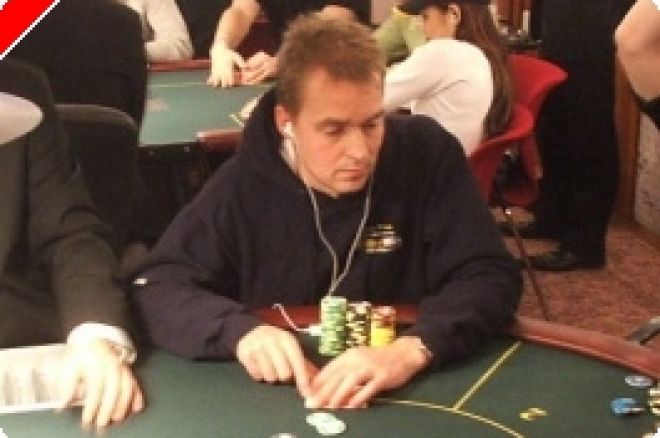 Sponsored by William Hill, he has lifetime winnings of $2,327,730 and is 9th on the all time money list for English poker pros. He is second on the GUKPT all time ranking list with two wins, and can boast of an EPT title amongst his accolades. He recently won the main event of the Venetian's Deep Stack Extravaganza series. We caught up with him over the internet for a conversation.
First off, huge congratulations on the win at the Venetian. Can you give us a feel for the run? For example were there any key decisions which you felt ended up having a significant impact on the way the tournament played out? Was there any point where you needed serious help from the deck?
My best decision was to actually go ahead & play the event - I'd been running pretty bad and felt it wasn't the most astute decision to lump another $5000 out there for one last shot. I only decided to play it halfway through level two and luckily late registration was still open.
I sucked out in one big pot at the end of the day which at last got me up to an average stack (limp-re-raised all-in with 67s, tens called, ten on flop, hit flush on turn, cough). That got me out of the mud, my moves got through on day two and on day three I just ran real good, picking up big hands at the right moments.
It was reported on UK Pokernews that you made a deal at the end of the final table - what informs a decision like that? Are there specific circumstances which influence your deal making?
I'm always happy to at least listen to a business proposal two or three handed. The money is big then and anything can happen at that stage of a competition. A chip count was discussed four handed but I was in third place at the time and it didn't suit.
Three handed the discussion came up again, I was chip leader by two big blinds and was happy to lock it up there and then, along with the title.
Did you play a lot of events at the WSOP? Any deep runs?
I was in Vegas for 2 weeks and only played the main event at the WSOP (making day two was the highlight). I spent the rest of my time playing the Venetian deep stack festival - good structures, good service, good location.
Do you enjoy the travel associated with tournament poker?
Most of the time yes, although most trips do ultimately end in disappointment which can take its toll. Hooking up with a good crowd wherever you go is a great help.
[B]You have been extremely successful in tournament poker - how would you characterise your approach to the game? Would you call yourself a small ball player?
I guess the TAG label probably sums up my current style but I like to think that I can still mix it up with the young LAGs when necessary. Good instincts and patience have also served me well over the years.
Who are some of the people you talk about the game with? Do you enjoy talking poker?
I don't discuss it too much with anyone which is probably an area I should attempt to put some time and effort into - I'm afraid I do have a tendency to nod off when hand histories get bandied about…
You have an excellent reputation for your conduct at the tables - a friend of mine has described you as one of his favourite players, (and that's in spite of the fact that you cracked his aces with something like 10-4 suited in a £30 tournament in Walsall!). Do you set a premium by gentlemanly conduct?
I am very competitive and hate losing but I can also empathise with my opponents when they lose; a balanced, level headed approach helps keep you sane.
Being a Nottingham resident, what do you make of Dusk till Dawn?
It's great and I'd recommend it to anyone.
What's your favourite colour?
Blue
What's better, too hot or too cold?
Hot
Do you have a favourite joke?
My memory is too bad to remember any.
And finally, because poker players are a philosophical bunch, if a tree falls in a forest, does it make a sound?
Yes
Thanks Julian!
Julian Thew is sponsored by William Hill